Obōz were a new brand to me earlier in the year and I took the Sawtooth Low's on test.
They're somewhere between a trail shoe and that horrible old designation, an approach shoe. This just means I wouldn't want to run in them, but everything else is fine. They're chunky, but the exactly 900g for a UK9 doesn't offend me at all and they feel light on my feet.
The fit out of the box cast my mind wistfully back to the days of Montrail before Columbia ransacked them for their intellectual properties. Tight heel cup, stiff under the heel and a wide forefoot with good flex. That was pretty much my perfect shoe right there.
However, over time the heel cup has stretched out quite a bit and I have to watch for that over longer distances in case I get a hot spot from heel movement as the laces slacken off over the miles. It's a bit of a shame really, while not a show stopper, it's limiting the use of the Sawtooths now to wee hills, Lang Craigs kickabouts and general gadding about.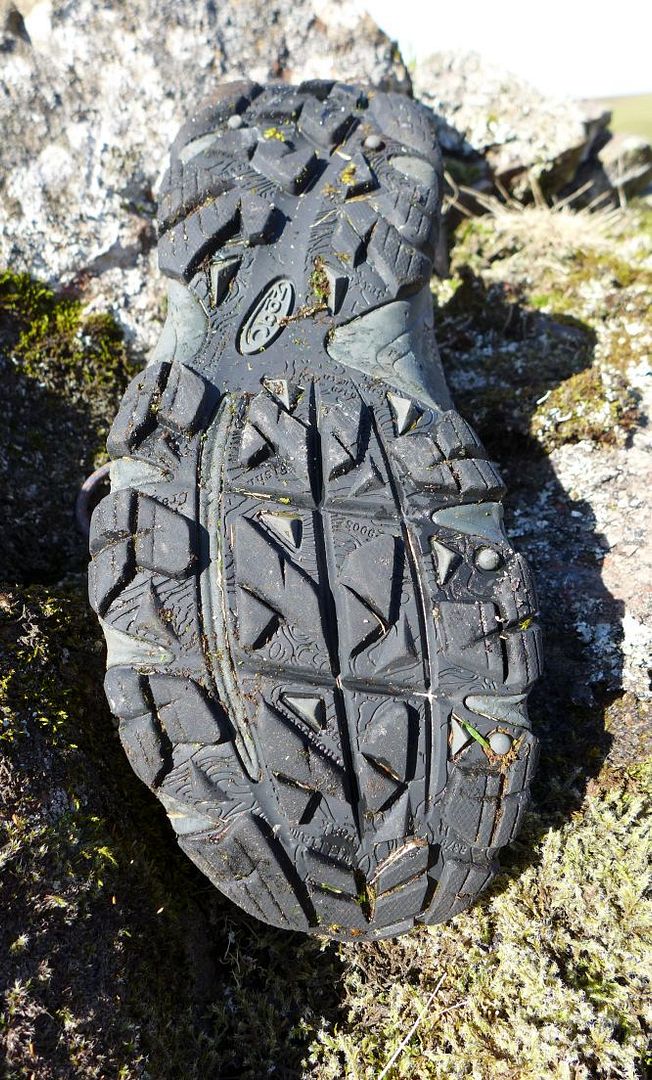 The Sawtooth soles are decent, chunky enough and grippy even as we started to finally get some wet conditions underfoot. The rubber seems to be middle ground, not so soft that it's wearing out fast and not to hard to grip, so longevity seems likely.
The sole is chunky at the sides which works well as it protects all that fancy stitching on the upper from a good bit of abrasion.
One thing though is the heel. It's very rounded which is brillinat for walking your steps just curve gently into the ground on ever footfall, but try and dig your heel in on a steep descent and there's nothing there to catch you.
I've had this design on plenty footwear over the years and it's a trade off which works fine as long as you adjust yourself accordingly.
The Sawtooth's upper are light and flexible with plenty mesh around the suede for letting the water back out and letting my feet dry off. The tongue is padded just right and the lacing is smooth and comfortable, not had a single rub under the laces, even if I've been pulling the laces up a bit more since the heels have slackened off a bit.
Obōz have stuck in a decent footbed which I've never changed. It's the right volume, has kept it's shape, doesn't trap water and sits there and does it's job. Easy to just stick in a throwaway cardboard foot shape these days.
There's a nice toe bumper, protective but not overly stiff, although the sole is starting to peel off both shoes there a little now, we'll see how that goes.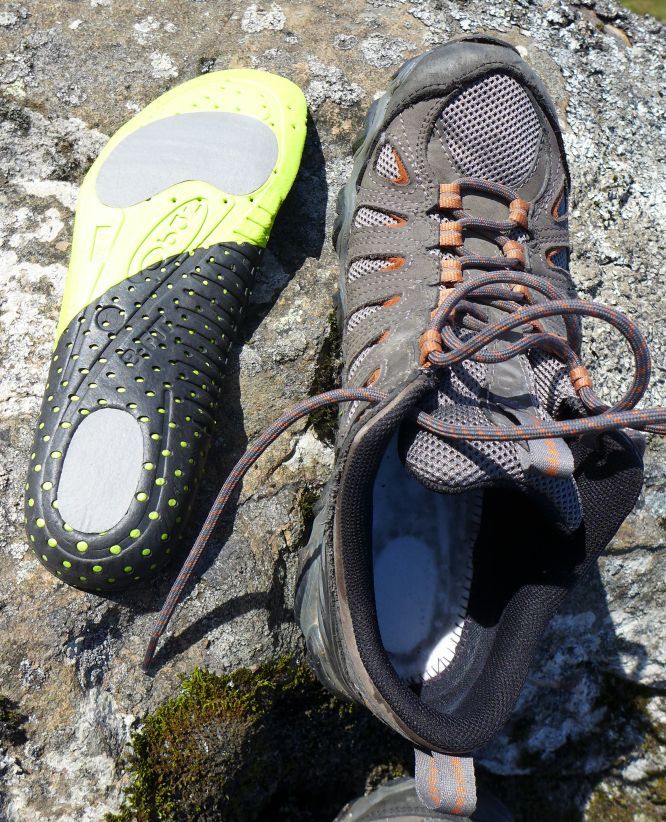 I've worn the Obōz Sawtooth Low's for a few months now, as much with jeans as with outdoor gear. They have a user friendly feel which you don't often get from pretentious lightweight trail shoes.
I like the Sawtooth's and although the heel stretch was a disappointment, it just put them into a different category of use for me. I had them on yesterday as the RSPB site at Loch Lomond but no more Munro's for them and that's fine, I'll still be wearing these until they come apart.
I cast an eye across Google shopping and these non waterproof versions (the only one worth considering of course) are going for £60 to £70 on average and that's pretty good.