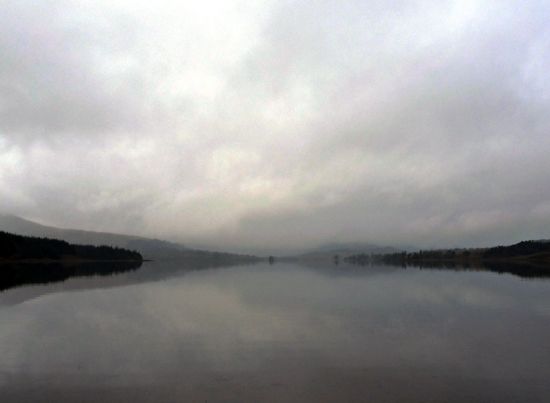 Phil was racing in the psycho category of the Nokia Coast to Coast last week. He has an awesome story to tell and I'm not going to spoil the surprise. My place in all this was jump out from behind bushes and fail to get photies of him as her flew past, a task which I performed admirably.
The weather was rubbish on the way up, rain, cloud, rainy cloud, cloudy rain, you know the score. But as I stopped for a cuppa in Ft Bill it did look like it was clearing and the walk up the west side of Glen Lochy to intercept Phil was quite pleasant. This a great track, part of the Great Glen Way and when I saw the first bikers approaching I could see that they'd been on the singletrack further up and not just the forest road, they were muddy from head to toe and some of them were already looking tired.

I snapped away, picking spots that looked nice, there's loch, crags and trees and Phil flashed past me as I was daydreaming. Bugger, he was shifting which was a good sign. I turned and chased him back to where I'd parked at Clunes. I'd went a lot further than I'd planned, but I did catch him later on the road to Ft Bill.
The rain had come back on and the riders were really exposed on the road section above the canal, hampered too by the frightening driving happening around them on the single track road.

The transition to foot was at the fitba pitch near the industrial estate at Glen Nevis, a miserable spot in all ways in the rain, but there was a steady coming and going of racers and a lack of marshalls as always. Met Phil's crew which was nice, we yoyoed around each other for the rest of the day, they had to rescue one of Phil's club whose bike had bit the dust at FT Augustus. You' can't do a race like this without support, running, road biking, mountain biking and kayaking, all with your own kit? Bless them all this day.
Phil was due to be on the hill for a good while so I nipped round to the Ice factor in Kinlochleven for cuppas with Elaina and Steve before heading back to the last transition to see what the score was. It looked like a good bet to climb the hillside and take it from there. So I did.
Turned out not a bad idea as it made me a handy information point as I knew the distance to the transition where the change to kayaks for the final stretch to the finish had a cut-off at half seven, too dark to kayak across Loch Leven safely after that if you're a racer with sleepmonsters, this combined with knowing the right time had some folk finding a little extra oomph at quarter past when they realised how close they were. Seems awfy cruel that, race over a hundred miles, miss the last stretch of paddling and get a DNF.
A few folk stopped to talk, mostly waiting on their partners, the descent to where I stopped first was a bitch and most pairs were broken up on it. One fella said "Are you Petesy?" which took me a little by surprise, his misses caught up and they sprinted downhill again. I hope they and everyone else who were still heading for the cut-off made the kayaks in time.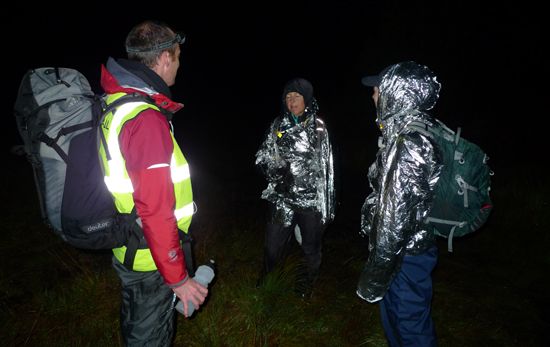 It was dark when I was still up there, a few sorry souls making their way down and a lone marshall wandering up. With a motor full of burst racers who'd missed the kayaks I drove around the the isles of Glen Coe Hotel where there was some rejoicing, some relief, and many other emotions in evidence. And squares of steak pie on a polystyrene for a fiver. A fiver.
I got a bit of bimbling in which was nice, watched some folk trying hard too. Always uplifting that, always easier to do nothing or criticise someone for doing something.