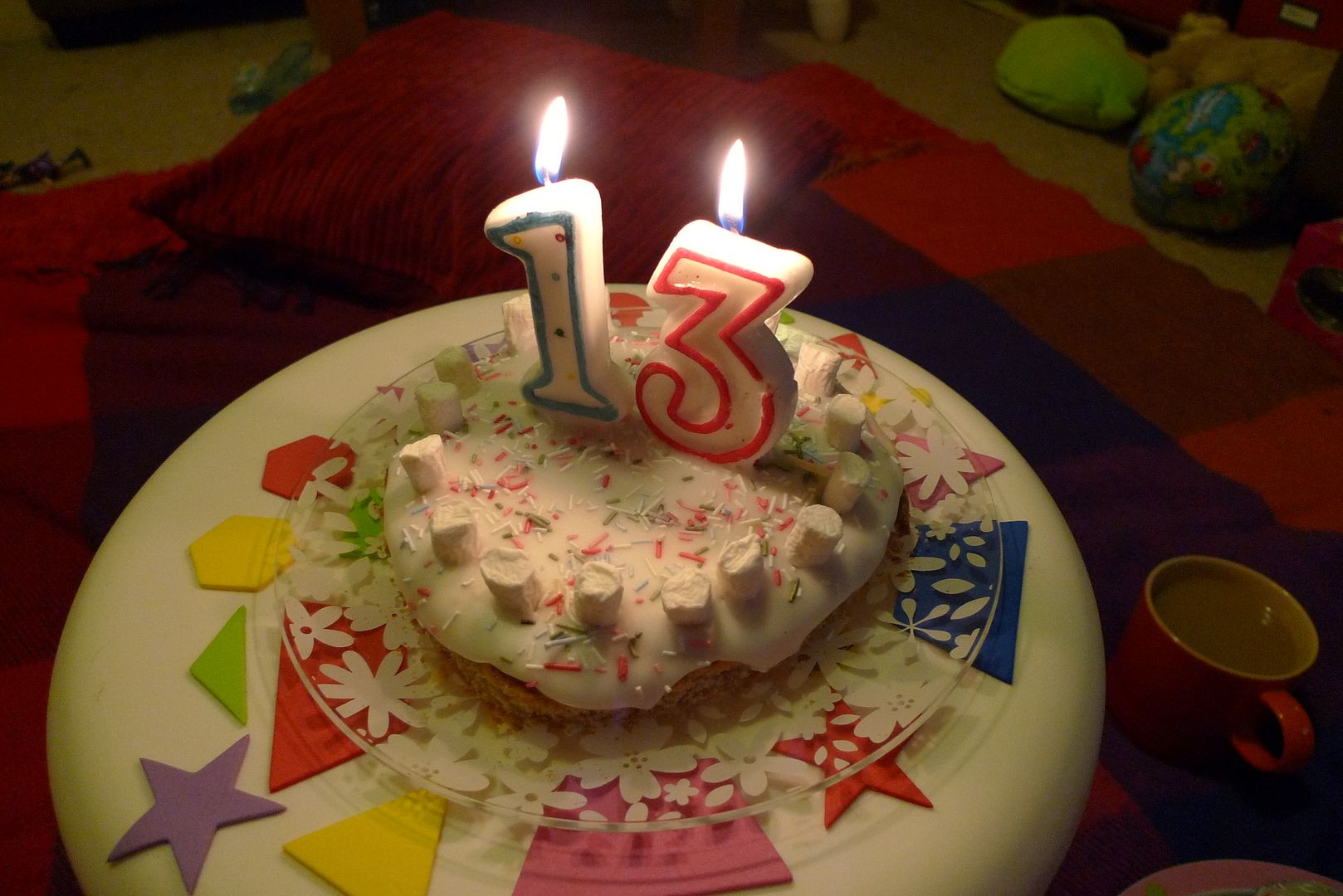 Holly decided one day last week, indeed insisted, it was my birthday again and wanted to bake me a cake and have a party. So, the girls made a cake and when I came in there were assembled furry friends on the rug ready to join in our birthday picnic, complete with balloons and fancy dress.
It was a fine time indeed and the cake was just magic, it was banana cake after all. The fact that the only number candles we have left made up 13, not 31, 13, caused great amusement to mum and appealed to my dark, light and toasted sides.
Before I went down south I re-pitched all the tarps to check I had the right amount of guy lines and pegs to make the day run a bit smoother, I did and still left them all behind, but at the time it was all looking good. Holly paid a visit in full Disney Princess mode and took great delight in running through the MSR one, adding in a nearby tree to a fine Monaco-esque GP circuit with the tarp as the tunnel.
When my time's nearly up and the lights are dimming, this is the stuff that'll keep me clinging on.