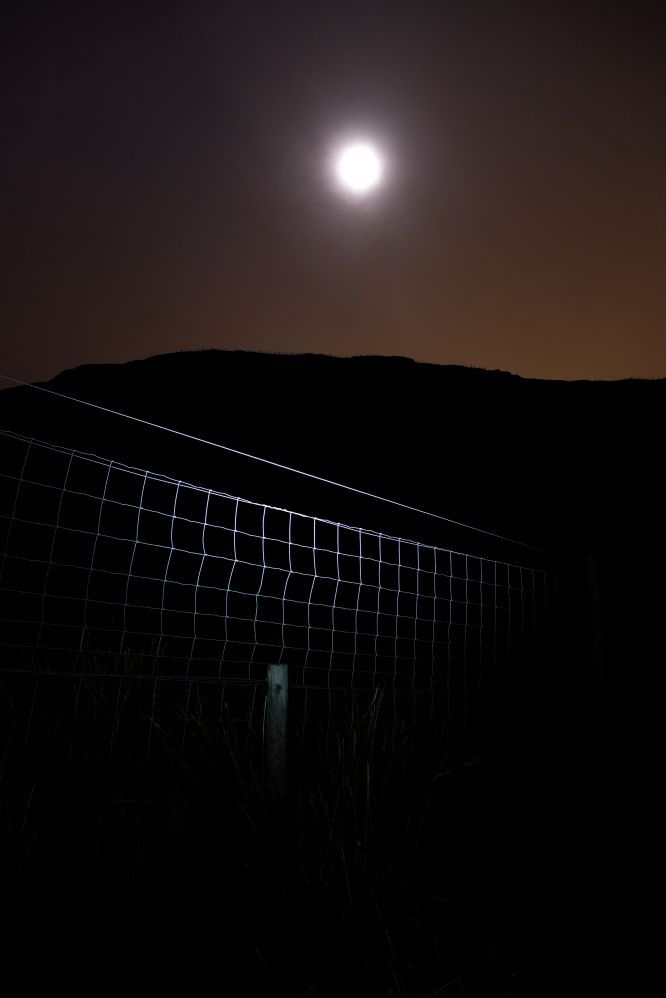 It was colder than I was expecting. I had gloves on from the off.
Half a plan in mind, half a mind to just have a wander.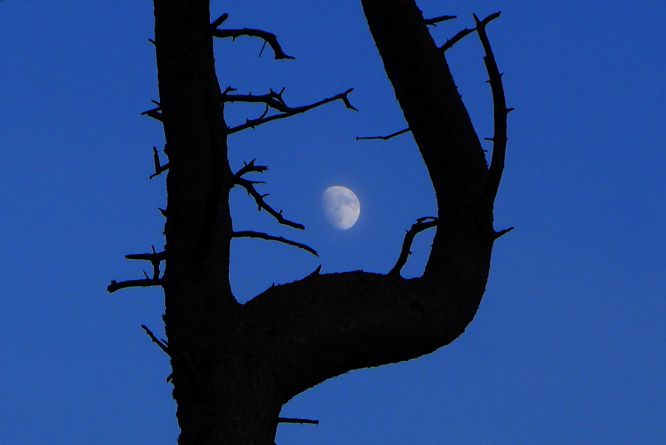 It was eerie past the tree line. The sun was trapped in a bank of murk so there were no shadows and there was no wind either. Still and dark. And cold, my hood was up now.
The dead pines are straight off of a Tim Burton storyboard. If only my raven was here.
I really don't like my camera much. When my old LX5 died, I got the update, the LX7, and it's just not as good.
I don't what the hell I'm doing with cameras so I rely on picking preprogrammed modes to suit the moment or mood and the LX7 doesn't have the ones I used to use.
I've kinda had to come to terms with the rather lame fact that this took some of the fun away from my hill time as I loved fannying around at night with a ten second timer and a headtorch. Or two.
I tried a few nighttime photies tonight, it really was fun, but the camera was saying no more often than not.
I don't care how much technology has moved on and how lo-fi the results will be, I'm tracking some LX5s on ebay. It's all about the joy.
Two jackets, aye it was that cold. It's not a hiviz vest though, it's Haglofs picking their pallete at the office party/in the dark.
It's surprising how much light reflects off that jacket from a headtorch, I glow as I walk. Readybrek? God, I'm old…
Reviews imminent.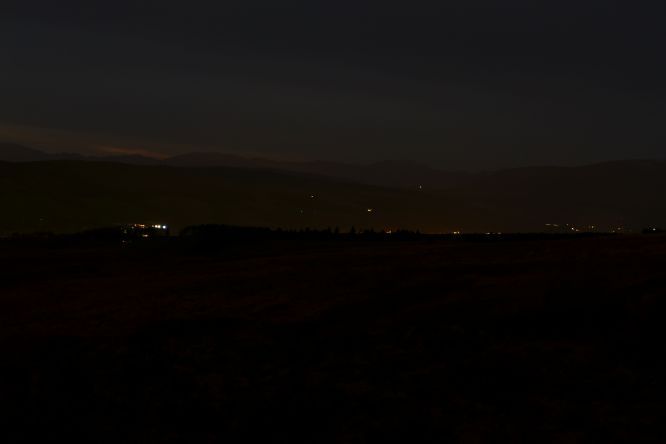 The cup marked stone is easy to find in the dark if you know where it is.
Did I really just write that?
I looks like an alien skull emerging from centuries of entombment. A clawed hand will soon follow to clutch at then posses/consume a hapless rambler as part of its plan to take over the world in a low budget British indie movie fashion.
Could have stayed out all night. This was proper fun.