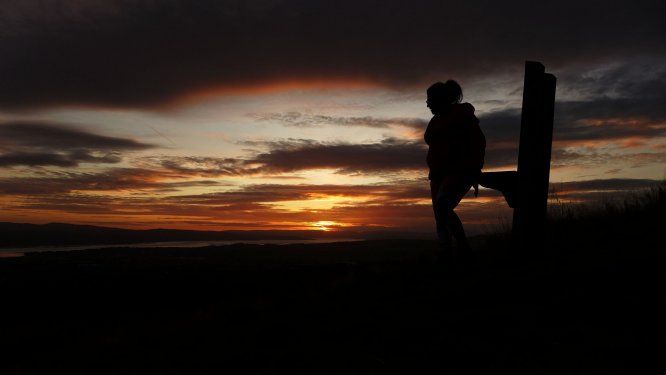 Haven't been up the crags at night for a while. This was a definite attempt to catch the sun going down and we did okay, it was nice to watch the sunset play out and we sat on the highest bench for about 45 minutes with flasks and snacks until the last flames died into brown and deep blue.
It got cold then too, I had to put gloves on. I had to pull my hood up for a wee while too. I do like this.
We were prepared for the night time trails with headtorches fitted with fresh batteries. However Linda also decided to keep her prescription sunglasses on and by the time we noticed the Overtoun car park was far behind us.
So no glasses it was and this brought with it some arse to ground moments on the descent. But a wee rest on a bench to take in the lights and get distracted for a while and we were on the easy downhill.
Just feels like home.