I had the place tidy, not a dirty mug nor a balled up sock to be seen anywhere.
I hit the road with a clear conscience and a dirty windscreen on my way to get the Girl in time for the new year.
We were meeting at Stirling, it was as good a place as any as she traveled back from here other grandfolks in Fraserburgh where she'd been for a few days.
Holly's spent every Hogmany since she was wee up north, this year she wanted back home in time for the bells. Happy dad is happy.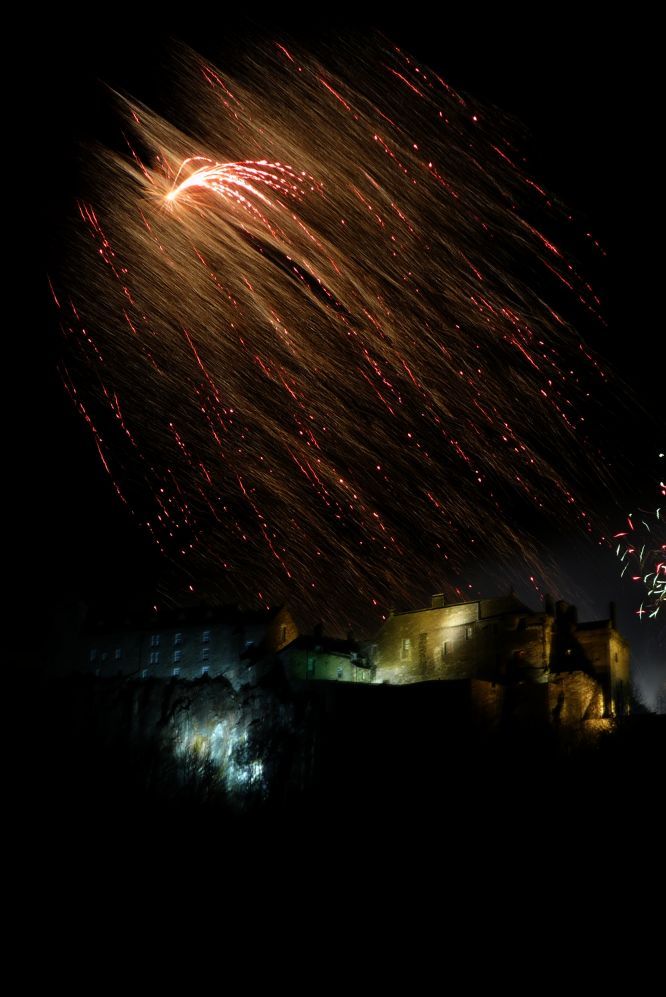 I arrived really early, imagine that, and parked up at Kings Knot just below the castle, seemed like a good place to see the fireworks which had concided with our meet up. I was right too, within half an hour the locals were jammed into every parking space and gap on the kerb.
The Girl and Joyce arrived just a bit after the nick of time, but we jumped into the back of the truck to get some shelter from the wind and we had juice, snacks and fireworks.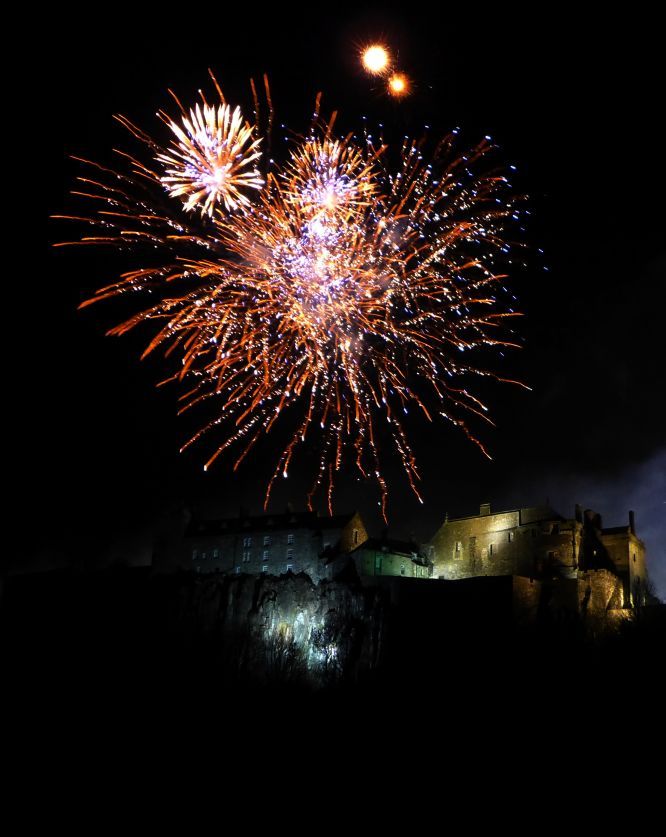 The redneck look fits us well, but it was cold and there were a few miles to go.
The back road was dark, deserted and drizzly, the year was grinding out its last hours determinedly.
Ah, but you can touch me any more you bastard. The truck stuck to the narrow, windy and wet road despite its natural propensity to stick its arse out sideways in this situation.
We were soon home.
Jimmy however had decided to take the Wee Spark out to sound a whistle at midnight in the spirit of the old days of shipping on the Clyde.
I got my boots back on and walked out into the dark.
I stepped on board as the year died. 2019 started out to the beat of antique diesel engines and the clink of glasses, and of course the shrill, breathy howl of a steam whistle.
Onward.