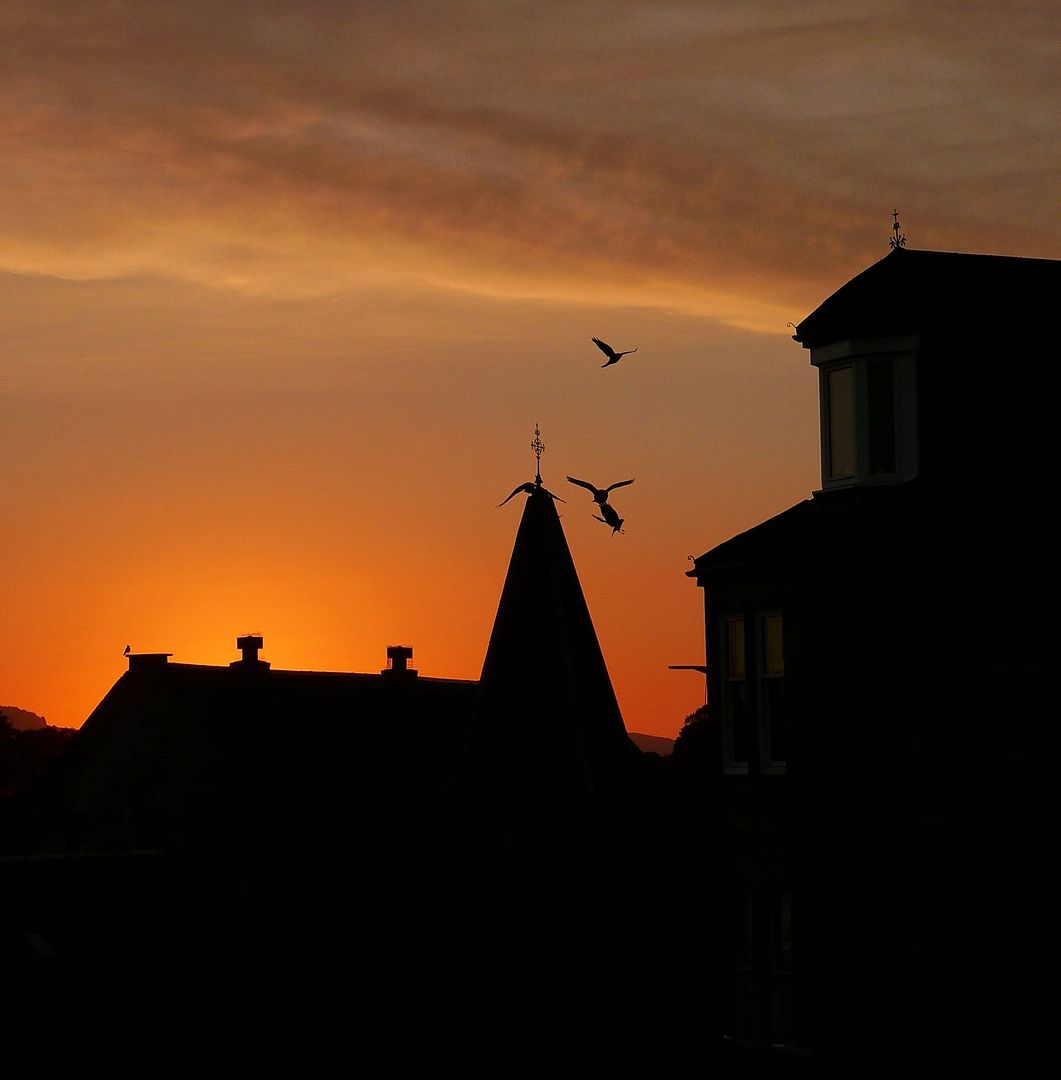 Forty odd years with perfect vision and without wearing glasses and now I can't see for shit.
I know my prescription has changed again but I can't face it, even now that we're allowed to go and be breathed on at close quarters by an optician again. I'll get to it.
It does mean that I miss stuff though. I took the photie above of the sunset the other day and had no idea that there were birds having a stramash just outside the window. Ah well.
I saw the spider though. I see it every day. It mocks me with its safe position over a long drop and my choice to have incredibly awkward windows to clean from the inside and my reluctance to get a proper windae cleaner in because he will see stuff that he won't understand through the glass from his far too tall and most likely wobbly ladder.
Aye, so the spider lives for now. Unlike that mummified winged buffet it has lashed up all around it, it's a dab hand at catching a free lunch. Crafty wee bugger.