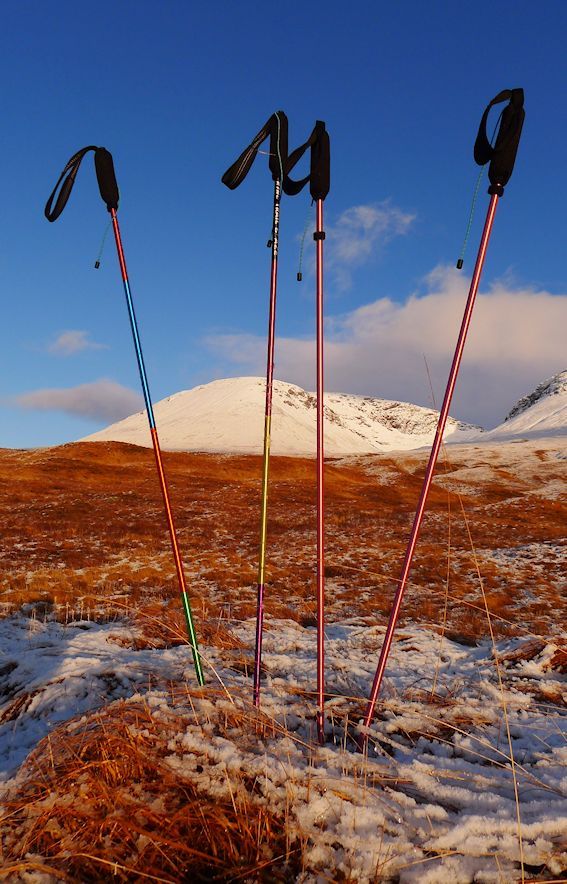 I've been a champion of these poles since I tried to destroy the first ever test pair they made. Years later Trail Blaze poles are still a constant in my hands, on my pack or folded into a pocket for the scrambly bit.
Everyone has tried to make a version of these, but none have come come close to the simple usability and light weight of the Trail Blaze. Mountain King haven't sat on their arses as the poles have become ever more popular with hikers and even more so with trail runners and adventure racists and there's several variations of the Trail Blaze in the works.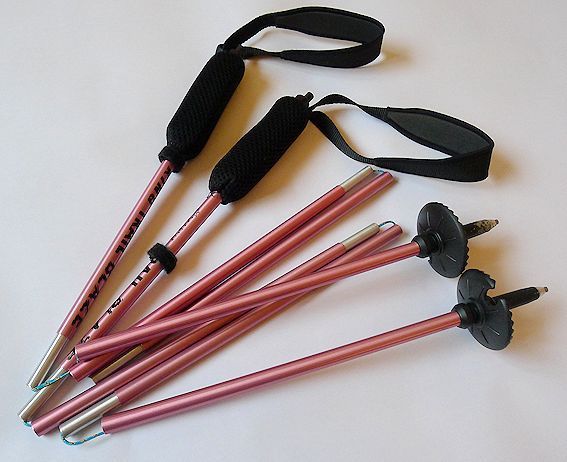 The simple tent-pole esque chassis of alloy sections held together by machine widgets and tensioned cord remains, but other stuff is on its way. First up is a wider range of sizes with five available from 110cm to 130cm in 5cm increments. Joycee's been testing the new pink versions above in 110cm and took to them right away, "Easy and quick to set up even with gloves on in the cold. And, they're light". 240g for a pair with baskets fitted? She's not wrong.
I've been testing the new Harlequin model in 120cm size (a thimbleful of grams heavier than the pinko's), which you might imagine has brought me much joy given just how many bright colours there are. These are built with racers in mind, the colours are to attract the eye of an adventurist leaving camp or a rest stop suffering from the sleepmonsters so they don't leave them behind and the wrist straps are all-new with retro reflective detailing, which works just fine.
The Harlequins are business as usual, a great pair of poles and with intelligent use, Trail Blaze's function reliably and without trouble. If you want to lean of something, find a fence or a wall, you want stability and propulsion, get a set of Trail Blaze poles.