As a prelude to my long overdue Montane extravaganza I though I'd have a quick shufty at the winter test kit that arrived today. Three pieces of very different kit, all made of top materials, with features for the hill and not the high street. And good grief, two came in orange…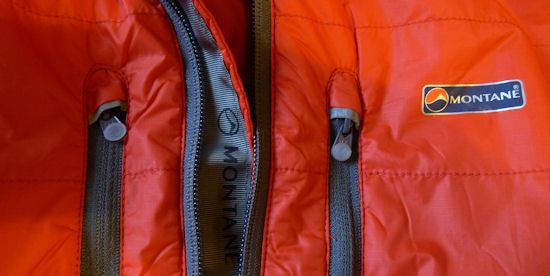 The new Flux above really appealed to me when I saw a prototype last year. It's very different from the previous version, but it's not just a bodywork restyling job, it's all been happening under the hood too.
Firstly it's warmer, with a heavier Primaloft Eco (recycled) fill, which for me makes it a better piece right away as the other features like the hood and pockets have a winter feel and suit its better rating.
The cut has been tweaked, and for me again it's better. The arm articulation is better I feel, and the arms are longer. The body is also longer, the tail covers more ass than before and the torso is slimmer too. This closer fit will make it a more efficient insulator and smaller packing, making any weight gains from the thicker insulation less that they might have been.
I like the look and feel of this a lot.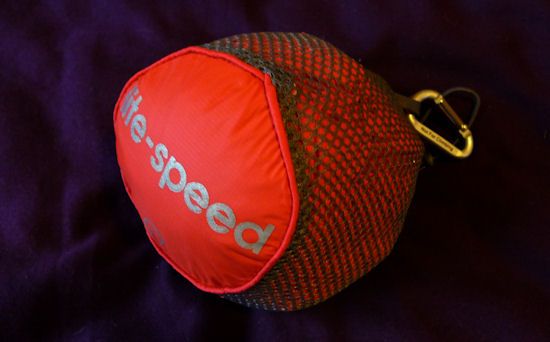 I wanted to test a Lite-Speed as it's a bit like a Featherlite that's been at the (Crossfit) gym, and the added features like the pocket and hood seem to fit in with it being an ideal winter wind shirt. The arms are longer that the Featherlite too for tucking in gloves, and it's still light and small packing. This with a lightweight shell should work well.
Of course, both bits of kit above are burnt orange, a fantastic colour, and indeed a proper mountain colour too.
Below we have the wild card, the Extreme Smock. Testing this was all Montane's idea, and when you think about it, it's a good one as it eliminates a midlayer and windshirt, as well as a shell in most cases. So what's in your pack? Well, extra insulation and your pieces & flask. That's proper lightweight that is.
The fit on me is brilliant with my regular size large. Slim, long bodied with perfect articlulation. It feels pretective and warm, but the venting is good so I've got high hopes for this when the temperature dips and stay there.
A real mix of kit, and I'm dead excited to get it out there. More in a bit.