There's been a few constants over the past few years, kit that I use beyond review distance because it just fits me better or it does just what I want or need. Rucksacks fit this category very well, I've have plenty in for test which have been fine, but I pretty soon go back my favoured one or two.
With that in mind I was pleased to see some packs which looked like they could be friends, so it's away with the familiar and in with the new.
45 litres is a sweet spot for my overnight pack, usually not too heavy with plenty of space for warmer months and with careful packing you can get winter overnight kit in along with a your hardware and the usual extras. The three packs I've got in for test are around this capacity, so size wise the three of them are definitely backpacking packs. Apart from that loose designation there's almost nothing to tie them together, every feature is different, fabrics are from one extreme to to another and the design ethos of each is from a different start point.
Here's a quick look at what I'll be using over the autumn and winter, there'll be updates and proper close-ups later.
Montane Grand Tour 55
This is a pre-production version of next year's model and shows that Montane got up to speed on their pack range pretty damned quick. It feels light in the hand, it has all the accessible storage you'll need, the stiffened back system will take a load, the hip belt is padded and shaped and the detailing brings a mix of old ideas and new with input from backpacking experience as well as mountaineering.
I can see the effort and thought that's gone into the Grand Tour.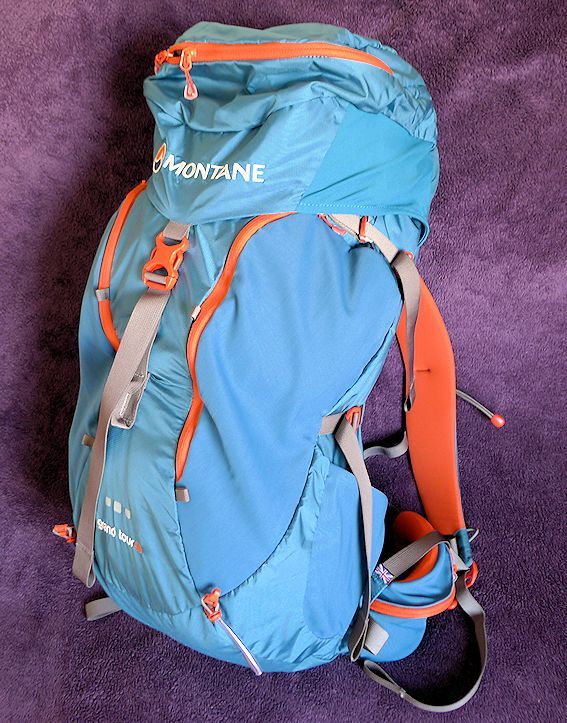 Osprey Talon 44
I'm pleased to finally have one of these in for test as it's long been talked about and now I can see why. It fits me well and is feature-rich, it even has a zip-away bottom section which I love for camping as you can drop the tent out in the rain or snow and keep the rest of your kit dry. Good storage, pretty good weight and a spot-on year-round capacity at 44L. The mesh air-gap back system might make a difference and that wire frame it has reminds me of an external frame pack which is nice.
Terra Nova Quasar 55
The pre-production Quasar 55 is both the lightest and has the biggest main compartment capacity of the three packs and looks more like a specialist cottage industry pack that a big brand product as it's been trimmed to the bare essentials enthusiast-style. It's proudly lightweight and minimalist but still fully functional with wand pockets, proper harness, internal back support and plenty of attachment points. The fabrics are sci-fi but the feel is retro, at its heart its a simple load carrier.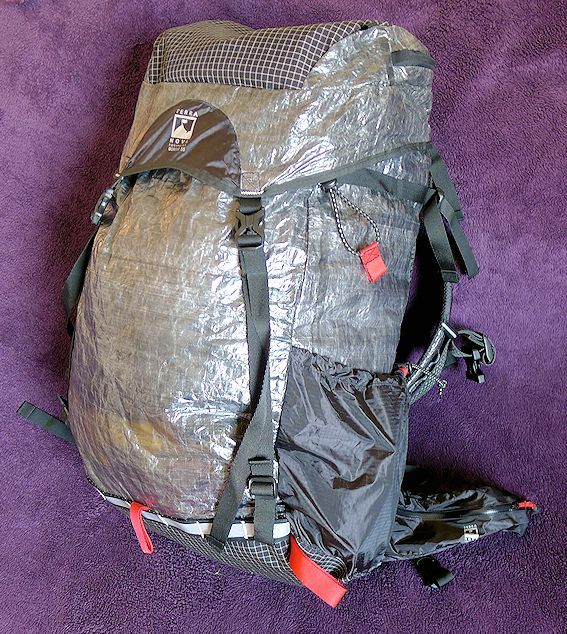 I've used the Quasar, packed with overnight gear including 4 litres of water for the bivy a couple of weeks ago and it was fine, even with the minimalist hipbelt. The other two are in line and will be out soon, I've got places to go imminently.
Convention and expectation probably points in the direction of an obvious winner here, but I'm not so sure. Plenty more to come.