Montane are familiar now, we see their kit in the stores and on the hill, they're a comfortable part of the UK outdoor psyche. But, I wonder how many of us actually see them as the ground breaking and boundary pushing manufacturer that they are?
They've been ahead of their time so often in design and fabrics, and now the market has caught up. But rather than re-issuing the Air Jacket and looking smug Montane are still working at new stuff, and having seen what's coming in winter you can see they've not been pissing about.
The wonders of winter are for later in the year (mostly), but I've got some bits and pieces in for test from the summer range. I met Paul from Montane at the secret bunker in the Lakes and went through the whole lot, and there's definitely more in there than Terra's and the Super-Fly.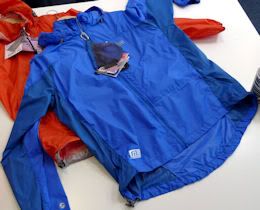 In spring I start to carry a windtop. Gadding about on the tops with a base layer and thin layer of Pertex is just the ticket, and Montane have more options that you can shake an accusatory finger at.
In for test is the red Featherlite Smock as seen above. much changed from my my first generation lycra-bound version.
There's plenty more where that came from, the Lite-Speed (to the left, in blue) has a full zip, a pocket and a roll-away hood for just 165g, there's gilets and bike specific cuts, even the clevelry vented Featherlite Marathon.
The aesthetics are better than they used to be as well, colours are blended and mixed, working with the shape of the user, rather than imposing upon it. The styling across the whole range has improved in fact.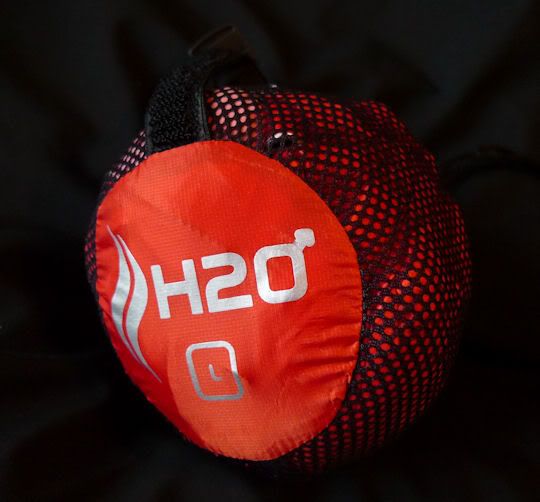 The Lite-Speed H2O is the worlds lightest hooded waterproof. Now, its waterproofness has limits, this is for fast moving, this is an item where you know you are compromising and you can live with it. It's 135g of slim-fit coated nylon, no pockets, no adjustment. It's just enough.
I can live with it, I wouldn't buy just because of its weight, hoping that the laws of physics don't apply to me personally and that it'll keep me as dry as a laminated shell.
It is what it is and I've got the one in that tiny stuff sack above on test to see how just how badass it thinks it is.
The pants that Paul's holding above are the new Trail Tights. The fabric is soft and stretchy, the grey panels are lighter so they breathe better, they have a stretch pocket and ankle zips.
They're designed for running and biking, with the reflective logos for just that purpose, but like all "racing" gear they're usable across the board of activities, you just have to get over the looks. Open hillside, forging through heather and bog? Give me leggings anyday.
Multi-sport is the way to go anyway. I spend an evening last week getting my mountain bike tuned, I want to get trail running properly again. So, gear that doesn't care what you're doing is always good.
I take most of my cues from alpine or adventure racing gear. Backpacking specific thinking can be very limiting.
A had a look through the woman's range as well, the same standards of functionality apply, and often in better colours! It didn't fit either of us though…