WHW Kit Review
This came through the day before I left for the WHW. It fitted well so I took the gamble and wore it. In fact, I didn't take it off.
It's got a nice slim cut, good sleeve length, good articulation and great fabrics. The main fabric is Polartec Powerdry which feels like a light Powerstretch, soft, just enough warmth and very quick drying. The other fabric under the arms and down the torso sides has a look of a multi layer mesh about it and is thinner to let you breathe a bit better. You can feel the wind through it much more, but it's not an issue. It layers under a shell very well and you don't cook in it which is nice.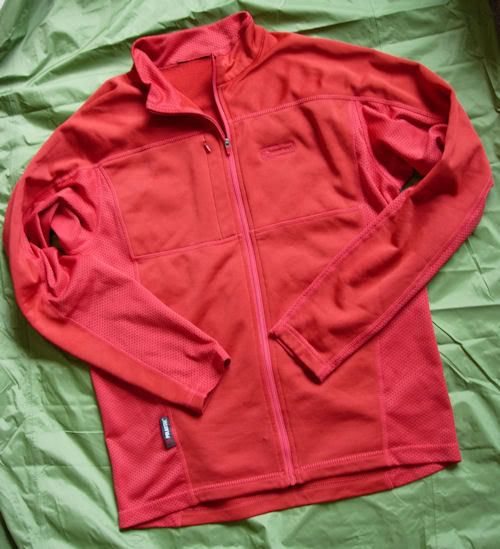 The full length main zip is smooth and doesn't seem to add a lot of weight. There's a wee chest pocket for left handed people (it's good to see them getting something nice), but why is there not a matching one for right handed people as well? One pocket either side would be great. The positioning and size is spot on.
The only niggle is the stitching on the cuffs, stretchy thread would let you pull the sleeves over your elbows. It's got a nice wee tuck-away hanging loop inside the collar which is probably unneccesary but it's really neatly done so you have to like it.
It's a good bit of kit, I'll be using it plenty.