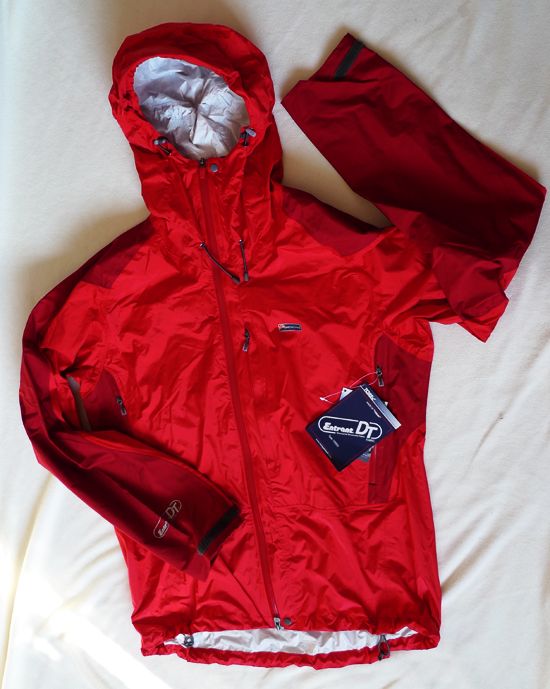 You know me, I have bee in my bonnet about own-brand fabrics and anything else that's not Gore-Tex or eVent. The fact that folk still ask for a "Gore-Tex" rather than a waterproof jacket is a triumph of both marketing and ignorance.
So, it's with much joy that I have 350g of Entrant DT Storm & Stretch on test in the form of Montane's Meteor DT.
The two fabrics are mixed across the jacket, the darker Stretch DT adding just enough movement across the shoulders to maintain perfect freedom of movement while giving a nice neat cut.
It's very clean looking jacket, water resistant zips all round, three chest pockets, nice wide velcro cuffs, proper adjustable mountain hood and it has a very soft handle to it with the 2.5 layer Entrant fabric.
I liked the look of this when I was down at the Montane showroom last year, wedged into a medium, and the large is just right with enough space for light layering.
I'm taking this on the next trip, so hopefully, as pretty as it is, I'll have something to say about the performance as well.