I just don't remember enjoying an autumn as much as this one for a very long time. It's lasted so long and we've taken every chance we could to be in amongst it.
The hard frost we had overnight feels like the end of it though. The lying leaves are all brown, the trees are so bare and the sun is low, it's a winter sun now.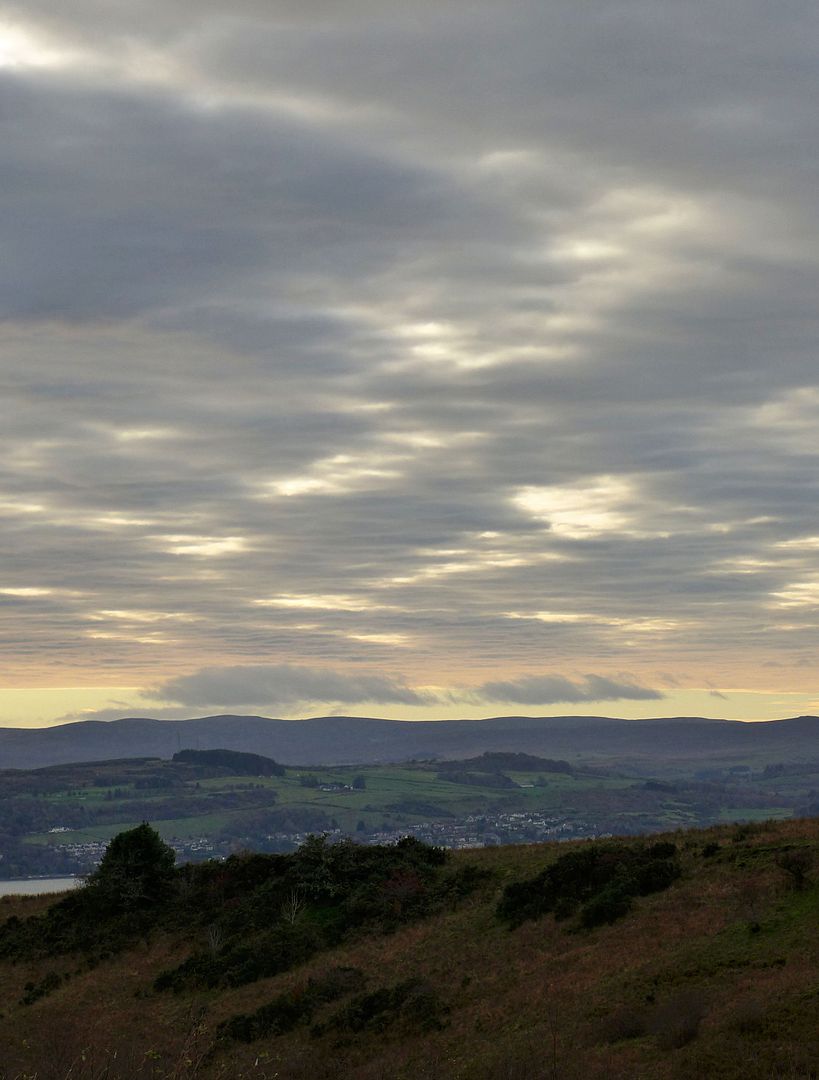 There's still flashes of colour, like paint splashes on overalls. They catch the eye, but not for long, the nights are drawing in.
We walked through it for our lunch break, the morning's blue sky now washed away by a high blanket of thin cloud. There were lone clouds skittering about underneath it like fluffy submarines, trapped out of the sun, they just seemed to be heading for Glasgow.
The light was golden at times, but soft, and the woods remained dark but for the scattering of leaves that who took that light and threw it back out as far as they could into the gloom.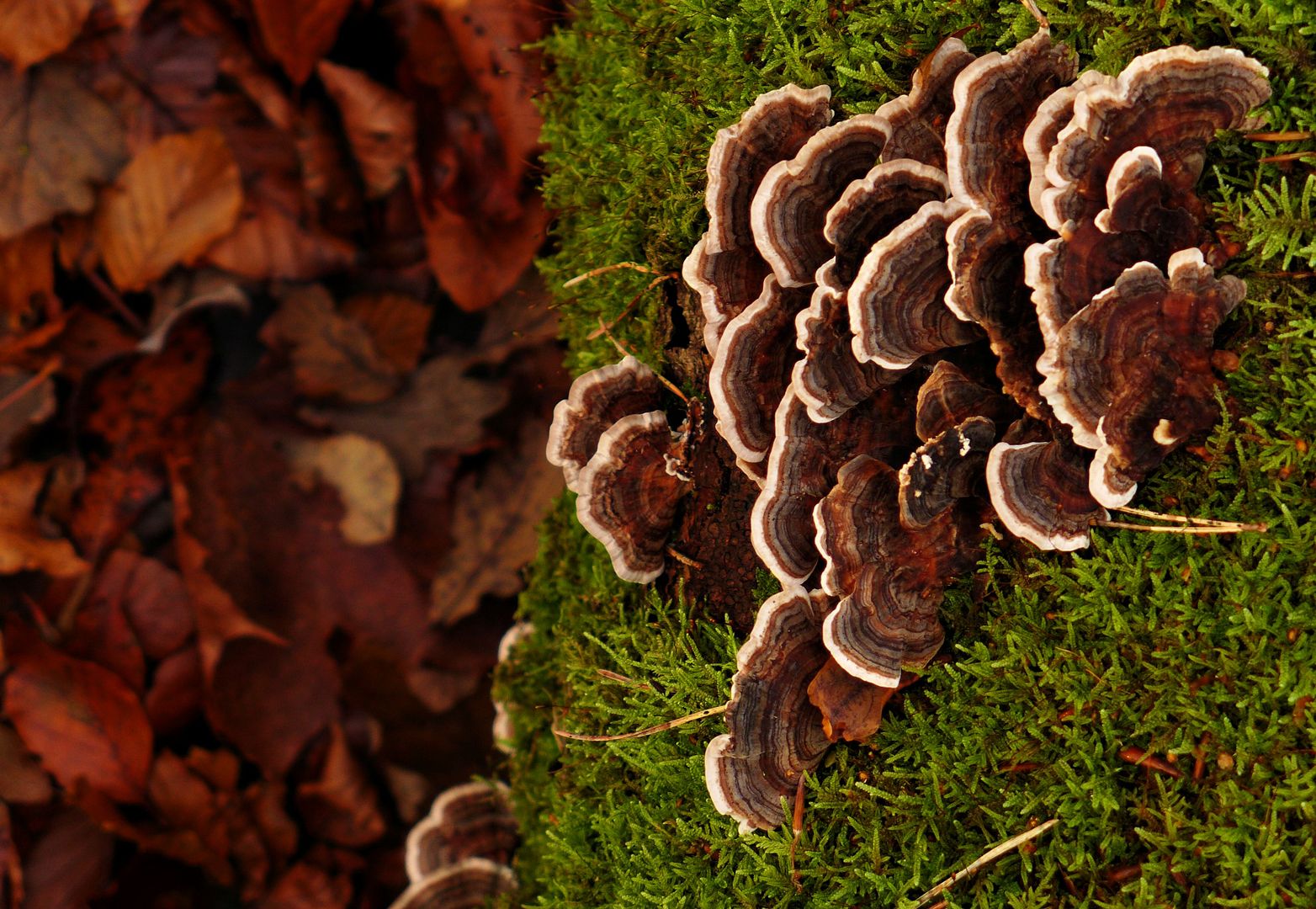 I was happy as we left if a little melancholy, I have loved this autumn and I am so very sorry it's going. The frost had welcome, the chill, the scraping of glass, the thoughts of days away when the snow… Aye, we'll see.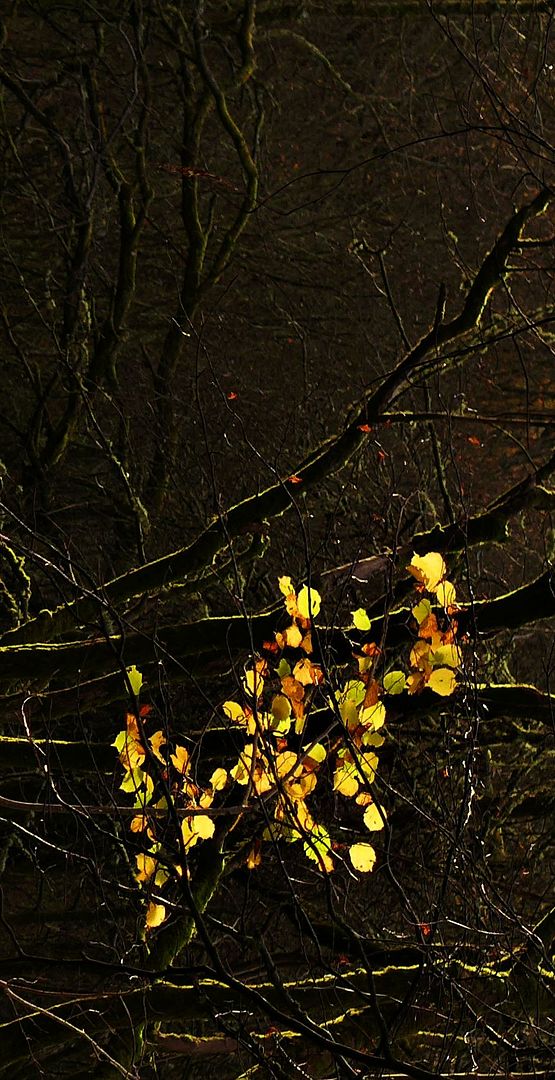 However, the day was not over.