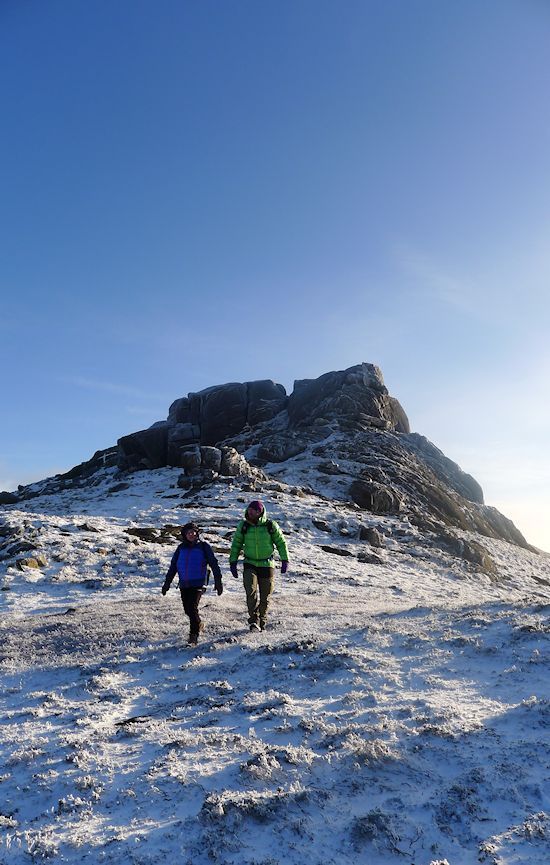 It's been a busy week. Me and Joycee spent most of it in County Down enjoying four seasons of weather on some of the finest hills I've walked. The Mountains of Mourne have made quite an impression on us, as have the fine folks we met there.  The routes, the best photies and more from the Northern Ireland trip will be in the March issue of Trail.
As soon as we got of the plane I was pulling on steelies to go and wrestle pipework with a quick visit to the physio in the middle of it "Have you been lifting heavy weights?" she says as I look guilty. It's a rotator cuff tear apparently. Sounds like something they'd pull you for on an MOT that would cost £300 to fix and they'd spot something else while they were under there. Bastards.
Anyway, if I behave it'll get better. Don't lift things, FFS.
We finished at 2100, I got home to watch Doctor Who on the V+ Box and belatedly shared the dewy eyed moment with all the other blokes my age when Tom Baker came on at the end.
I loved the 50th anniversary special with all its little faults and it'll take repeated watching to spot all the references, but I think they did the show proud and John Hurt was excellent. What a Doctor he would be.
This morning was grey and thick and I knew there was an inversion out there ready to be viewed from above. Breakfast and well earned lethargy took an easy win over an early exit, but it didn't last forever. It was just a wee bit later that planned when we left.