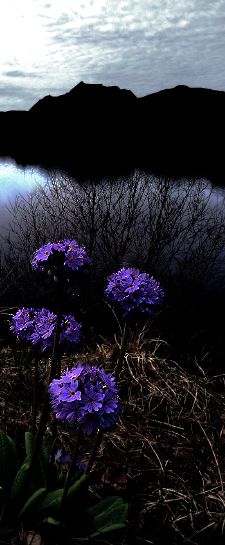 The moon has got it all wrong, clear skies are where it belongs. It should be up there just now, beaming down at us like a maddie, not hiding in our shade.
The new series of Doctor Who is going to divide opinion. I loved the story split across two Saturday's, I loved that questions were left unanswered and gaps left unbridged, I love that parents will hoping that their children will be hoping that their children don't ask them what the hell is going on because they're not entirely sure themselves
Two series ago most episodes seemed to be just a bunch of folk running around before stopping exclaim plots points, this seems to have a little more depth, if it was a little rushed feeling at times, trying to get it all in. Mind you, next weeks trailer looks like we're getting a low-budget all-studio filmed pirate runaround, so who knows where it's all going.
I'm warming to Rory as well. I thought he was just a lame stooge at first, but he's more like Harry Sullivan all the time.
Finding that the best before date is tomorrow on many of the contents of the fridge could be seen as poor planning, potential food waste disaster time or a curse of coincidence, but when it's all component parts in the making of a huge breakfast that are teetering on the brink of turning into a pumpkin (That's what happens when the best before date is passed, just after midnight, you can't say it isn't either, you haven't sat and watched it happen on the stroke of midnight like I have. By next morning it reverts to its original form, only it's now highly poisonous with consumption causing either instant death or deep and incurable psychological problems, the main symptom of which is to voice the opinion that eating food after its best before date doesn't do you any harm), it's just an excuse to get the frying pan out and make the most of it, indeed rescuing the situation in a socially minded way, waste is bad after all.
Try as I might, there was no way I was eating all eight lorne sausage though.
I'm bored of recycling, I'm fed up living with boxes of shite all about the place. Recycling is a money making  industry like any other, it just waves a banner that makes us feel better about ourselves, but now it's operational and a regular part of life, it means that we're kind of missing the point: we shouldn't have to have all the stuff we need to recycle in the first place.
I reckon we should all leave our packaging at the till in the shops and they can deal with it. Take a bucket, a bottle and bag to the supermarket and you're all set. They can trip over all the crap in their own porch for a change.
Seriously though, dealing with waste isn't the answer, not creating it is. Do we really need Corn Flakes in a box and a bag?