We parked at Luss, had our lunch on the bench and were wandering up the track towards Beinn Dubh when we noticed lots of kids and parents heading up towards the old quarry. There were booklets in hands, pink wings strapped onto little shoulders and much shouting from the woods. The signs on the trees had the answer "Faerie Trail this way…". Holly nearly exploded with excitement.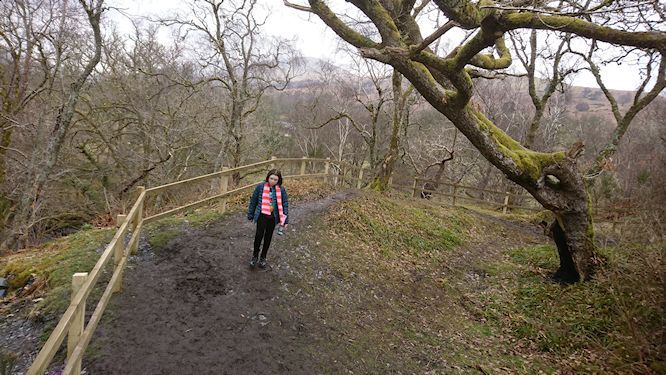 I asked the next family was saw what we were supposed to do, here they said take one of our books, and here's a pencil too. Thanks you very much we said. Wasn't til later we found out you have to pay for the book and pencil. In the unlikely event that nice family sees this, properly thank you.
There's clues, there's a trail, The Loch Lomond Faerie Trail, and it takes you from Luss to the quarry and down along the river back to Luss near the church.
All along there are hidden fairy doors, houses in the trees, signs and boards with clues, stories and rhymes. Just be wary of the troll…
Everyone we saw was enjoying it, everyone was chatting, kids were laughing and playing with new friends and the woods were full of people and voices.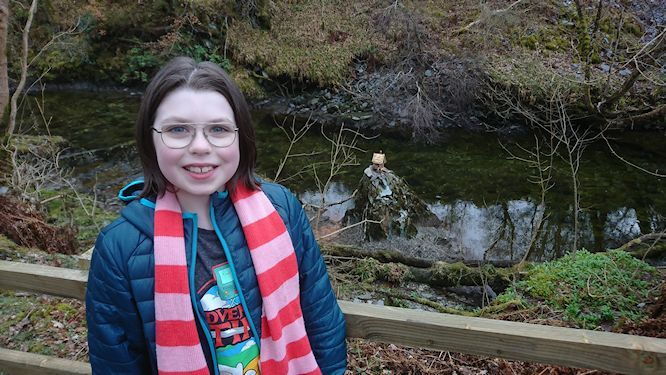 It's a lot of fun, it's well put together with lovely work on the installations and the distance is enough to make it a real activity rather than a distraction. The route I know well anyway and the views it brings are fantastic, from the Luss hills through the birch canopy to Ben Lomond looming over the village as you near the end.
We both had a ball.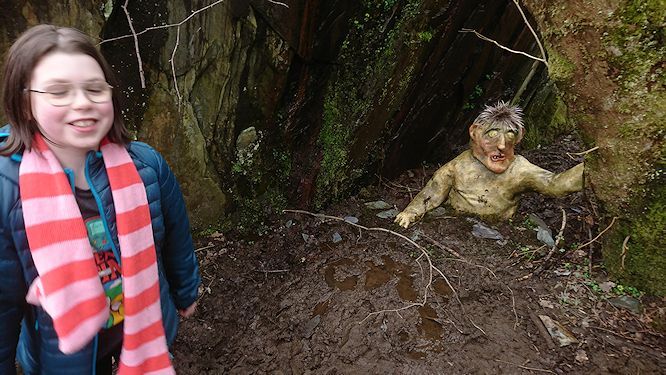 When I read up on it back at home I saw some varied opinions. One said that the trail had ruined a wild area and lovely walk. I think the quarry we're all still walking through probably ruined that little corner of wilderness first, time healed that, it would hope it will heal this too one day.
This lovely little corner has been changed though, not just by the faerie world that's been added to the trees. Fences and muddy trails have replaced the mossy carpet and rocky drops to the river. It's going to take a lot of maintenance to keep some parts of the trail usuable.
There's laughing kids though, laughing kids covered in mud and families together having fun in the woods. You can't knock that.
Me, my extra hope is that it chases away the tree-cutting, log burning, plastic bottle dropping neds that usually congregate there. We'll see.
Take the kids, even if you think they're too big for it. Magic fun.
Top tip? Don't forget #5.