Music in my ears, my eyes squinting onto the bright swirl of cloud and snow. I had to pull on gloves and was glad of my hood.
It was difficult at first. It felt awkward, I wheezed, I felt stiff, my pack felt unfamiliar on my back and I shifted it around. I sucked air in, sure I was going to burn my throat like I've done on so many winter ascents in the past.
Sleet came down the glen in a wave, I could see it coming while it was still minutes away and by the time it hit me I was hidden in my shell. My legs had woken up, my breathing was regular and my good pace was delivered standing up straight.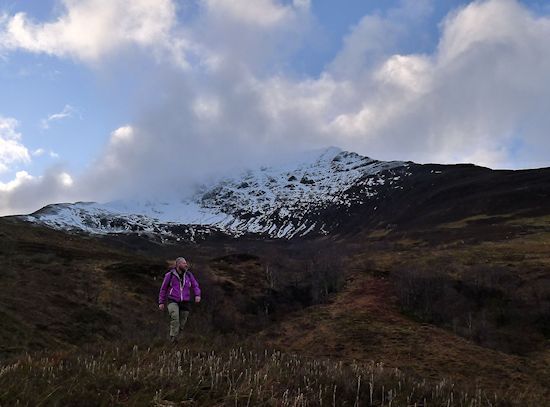 I was surrounded rather than up top, but my cheeks were tight with the cold air, I swear I could smell the snow in the air and I just grinned at myself, at where I was and at the poor bugger who wandered up to me having expected to see no one in this wee backwater place. Nice to have a bit of banter.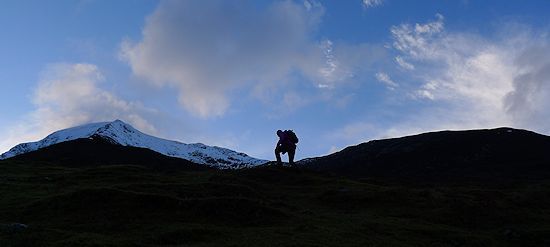 Cloudy tops could not diminish my joy. It was enough to be back in familiar places, joyful places, inspirational places. Places I'll be back to in a few days.
Let's see if my shoulder's ready for an overnight pack.