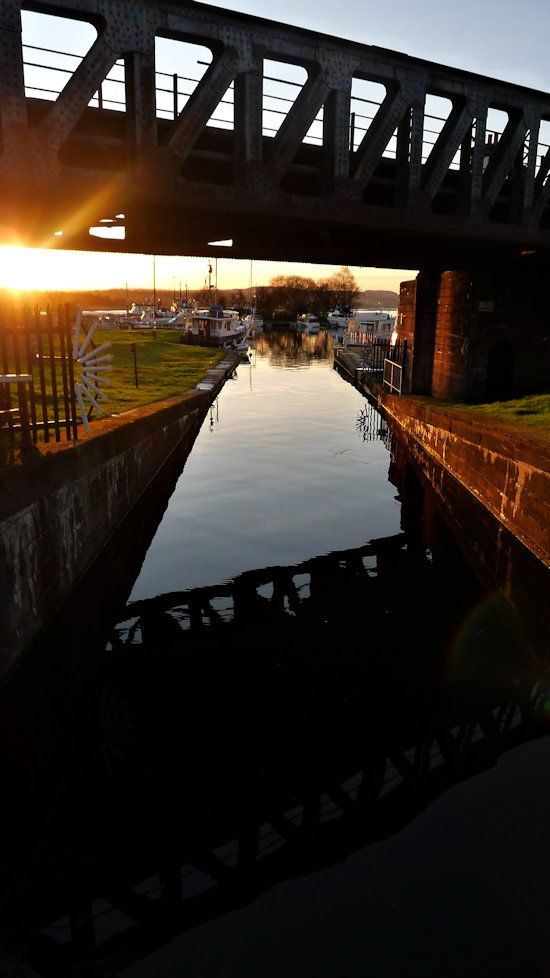 I was standing by the window talking on the phone and I could see the way it was going with the clear blue sky and sinking sun. No way I was getting to a hill before it was dark and I was in the studio at 6, but the harbour is just over the road so I grabbed the camera, a body warmer, hat and gloves and took a wander over the canal bridge and onto the beach. 
I've taken a million photies of the remains of the boardwalk but it holds an eternal fascination for me as it shrinks little by little. Looking towards the Kilpatricks above the stumps look like the undead fingers of a buried giant breaking the surface on their way to wreak a terrible revenge on Jack for some long past bean and stalk related misunderstanding.
Below the original form is still kinda visible, but a tree trunk carrried there on a high tide looks like the last meal of a fossilised dinosaur stuck between it's time distorted ribcage.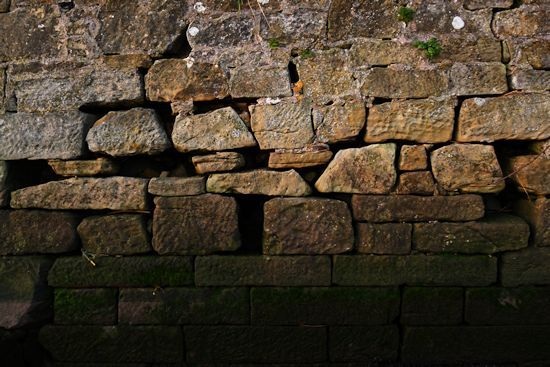 How this wall stays up I'll never know, some of the stones are just levitating in there. It's been like that since I can remember and it makes for an easy climb.
The curve around the corner has a slice in it, a crack or a key line for steps? It would spoil it if I knew.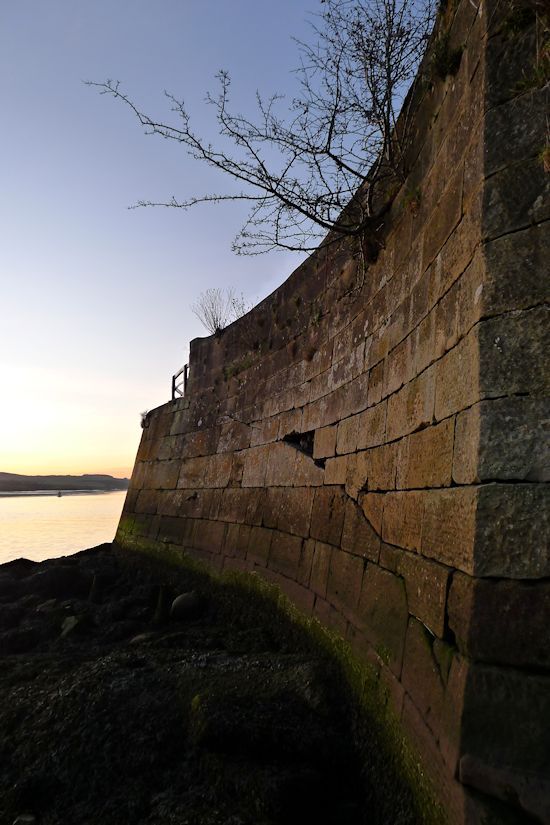 It was cold when the sun went down, pulling on gloves cold. It made me grin as I wandered back to get ready for the studio. A smell of Winter in the air brings the lightness of Spring to my temperament.
Still went out an tried to beat a Flying V to death for three hours though.