LaSportiva are moving into trail shoes in a big way under the Mountain Running banner. I've had the Crosslite's on long term test (review in the January Trail) and these Skylite's take the Crosslite's badass chassis and strip it down to the bare essentials.
The upper is pretty much the same as the Crosslite including that stupid lace cover (I'm reaching for the scissors with one hand as I type this with my right index finger…), the big difference is in the sole. It's thinner and has an outsole desigened to give a balance between grip and speed. In essence it looks like it's looking for a face off with Salomons XA for the crown of best international trail running shoe, with the same quality and for less money too.
I've only worn them for a day, so we'll see how they fare. In winter. They should be available in the UK next year.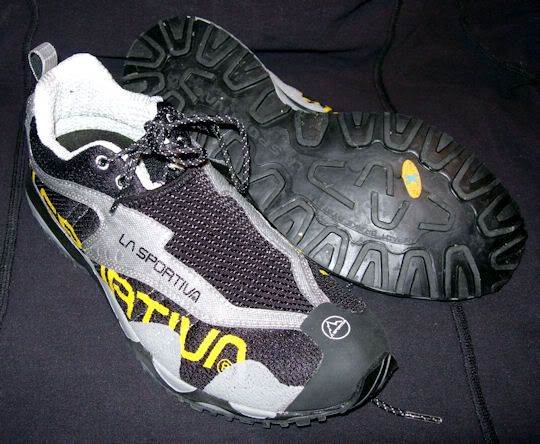 My Italian friend sitting on the couch as a write this informs me that LaSportiva is a feminine name. Interesting.