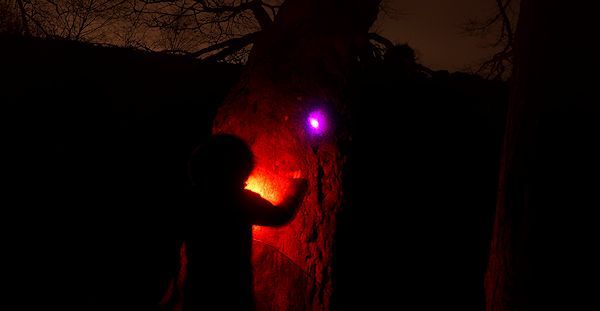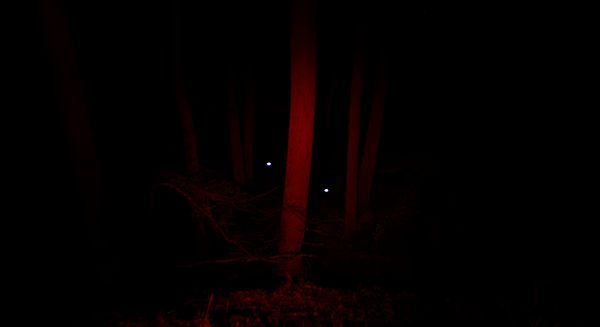 My duties as a Woodland Trust Ranger at the Lang Craigs in the Kilpatricks Hills keep me in the hills in all weathers which is sometime welcome motivation and it's also handy for testing kit, 6 miles of deer fence through the roughest terrain shows the difference between different designs better than a collection random hillwalks. It's also a lot of fun, met a bunch of good folks and I get involved in some oddball stuff on the site which I can just roll with as I've been married to a artist for 14 years.
Right now we have an event involving some students from Glasgow School of Art featuring lights and sound. The girls did a great job installing it and when I went back at night the effects were just fantastic. My shots give some hints but you can'y see the signal beaming into space, you'll have to go and hear that, if you can find it.
From Overtoun House take the path that follows the right hand bank of the burn, you'll cross the burn on the way but don't stray far from in. Keep your eyes and ears open.