I was in the Cairngorms last autumn with the good folks from Rosker, Spring PR and Skookum to try out some new kit. It was fun to put some names to faces and to catch up with some familiar well worn faces that I haven't seen for a wee while.
It was a great trip, we got perfect weather, had a lot of fun and as Stan Marsh might say, I think we all learned something today.

The bushcraft guides had us eating leaves and bugs scavenged from scenery during the walk in from Glenmore. Some stuff I know, some stuff I hadn't thought of, some stuff I didn't want to know because it was still moving and I wasn't go to eat it with a days food in my rucksack. Still, nice to have possibilities,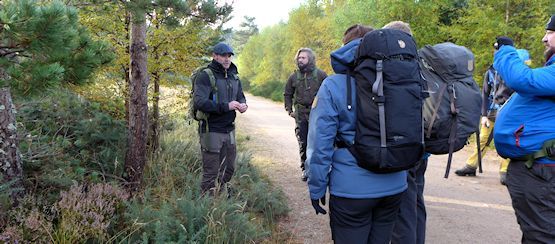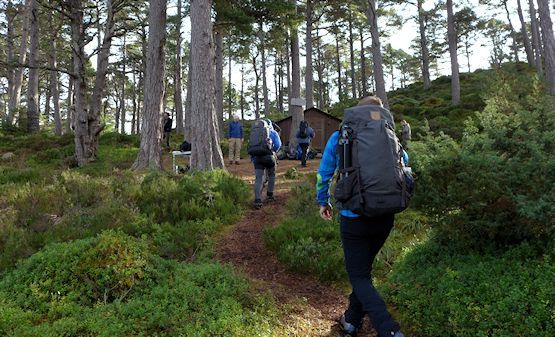 The walk into Utzi's Hut in the Rothiemurchus Forest was very pleasant indeed. So often the forest is an inconvenience to pass on your way to the hills, here I was just enjoying it. The hut is near the edge of the trees to light floods in, but its surroundings lush, plush and a fine pace to spend an afternoon.
There were a bunch pf activities related to some of the kit that we were using and just some stuff for fun. It was all about food initially so we looked at some stoves and cookwear.
Three mega fancy Primus stoves were demoed. Above is the Kinjia with the Campfire Cookset and awesome wooden utensil set. There's wood all through these stoves, proper old school feel to that which I like.
The Kinjia runs off a regular canaister that we would carry for a mini stove, so although it looks like it'll be set up on the tailgate of a Range Rover, it's as portable as you'll get for this size of twin burner stove.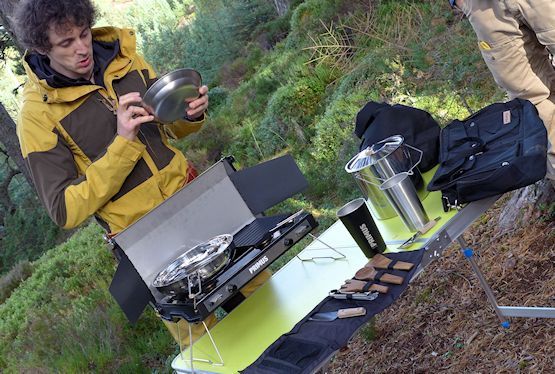 The Tupike above is a different design of twin burner. There's a nice lid with wind flaps to the side and legs to give a bit of height if you're using it on the ground.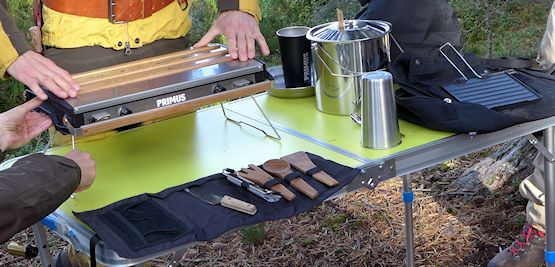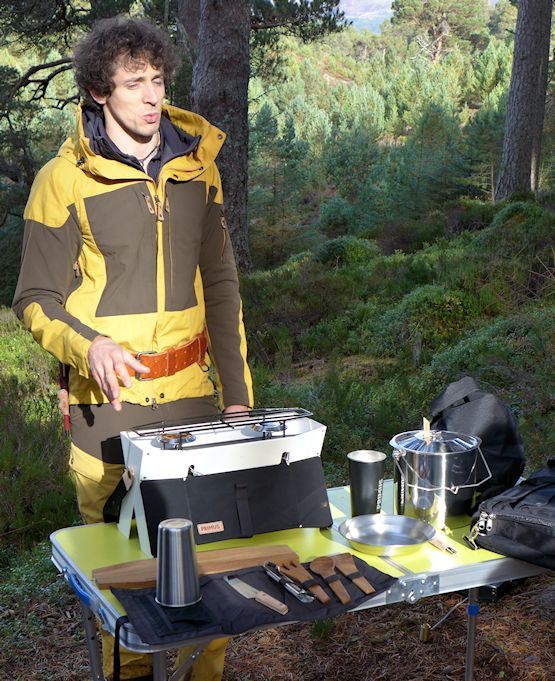 The Onja is a quirky design, it folds out to make it's own stand, has a chopping board as a lid and has a strap for carrying it. Madness, I loved it.
There's a bunch of textile extras here, all of which come made from Fjallraven fabrics, which shows a bit of commitment from Primus, they could have gone in cheap with the carrying cases and covers.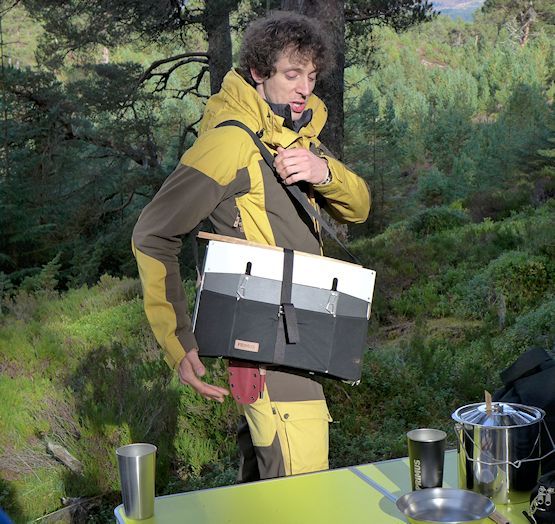 These are expensive bits of kit and market for these is car campers and day trippers, I'll never need anything like this but it's nice to see this kind of kit done well.
I remember nearly slicing my fingers off on a badly finished edge of a bright blue twin burner I used to take on trips to camp sites up north before I took the tent into the hills with me.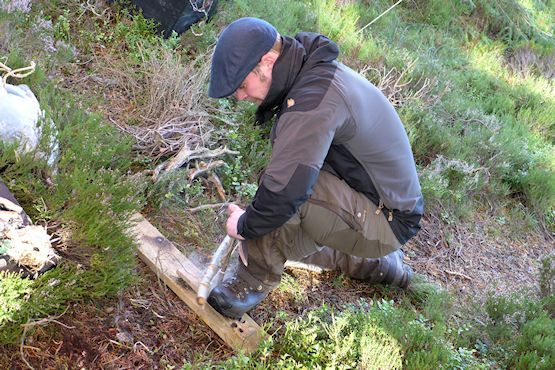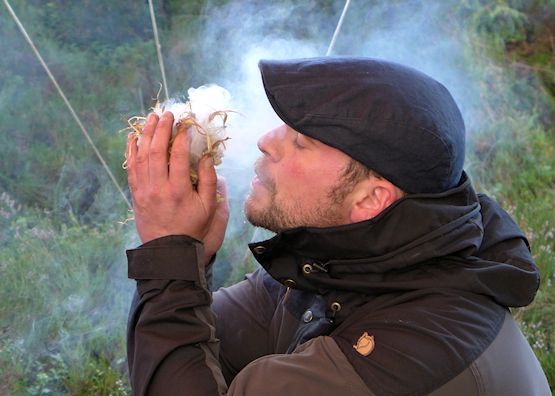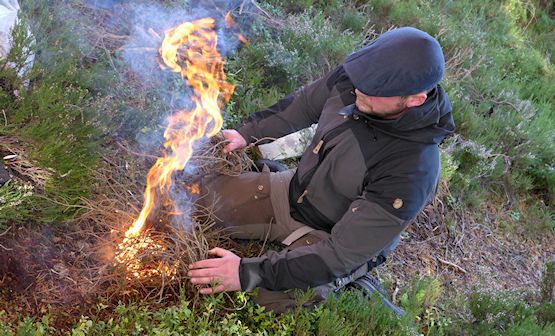 The bushcraft folks demonstrated they ways to do it and then had us lighting fires and cooking with just what we cold find in the forest.
There were mixed results from the teams, but we all had a hot lunch and a hot cuppa. And the forest remained safe at all times.
Nothing beats a fresh made cuppa outdoors.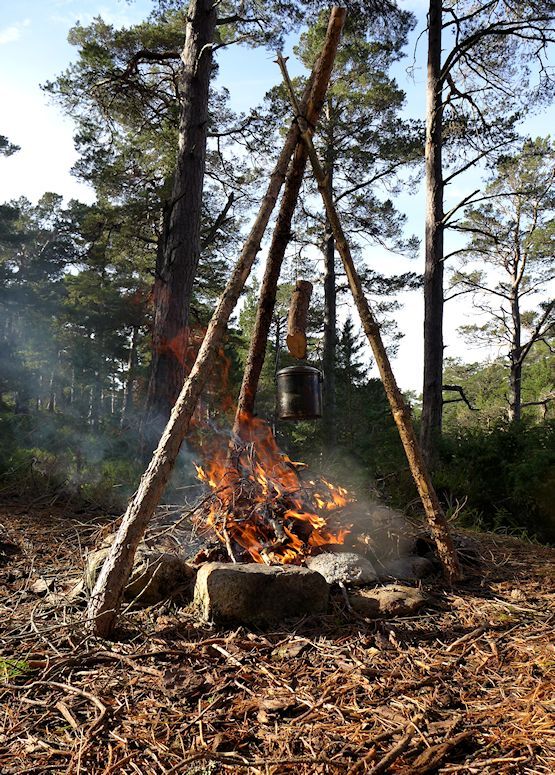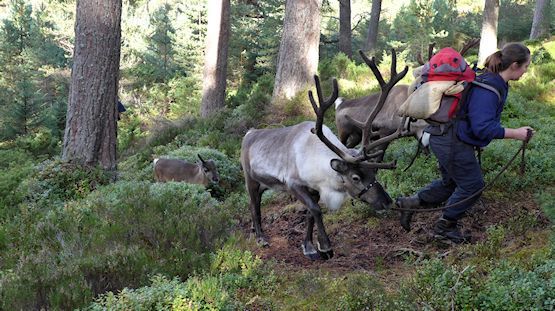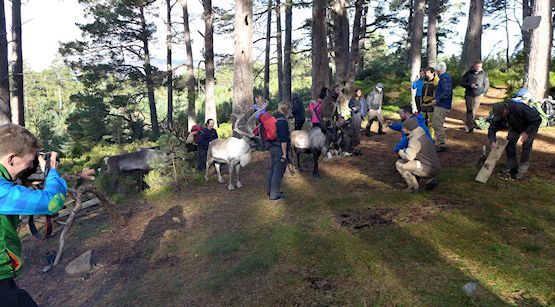 Then we had some visitors and all the jaded journo's all tured into a bunch of kids. Well, how often does a reindeer herd come over for lunch?
A fantastic band of big beasties, and one wee cutie there too.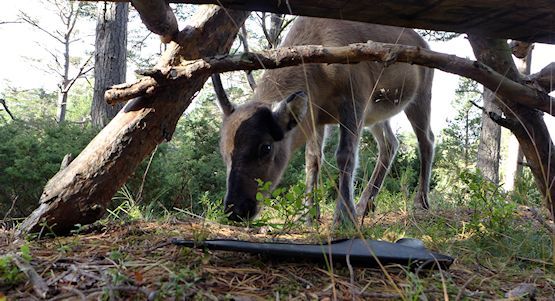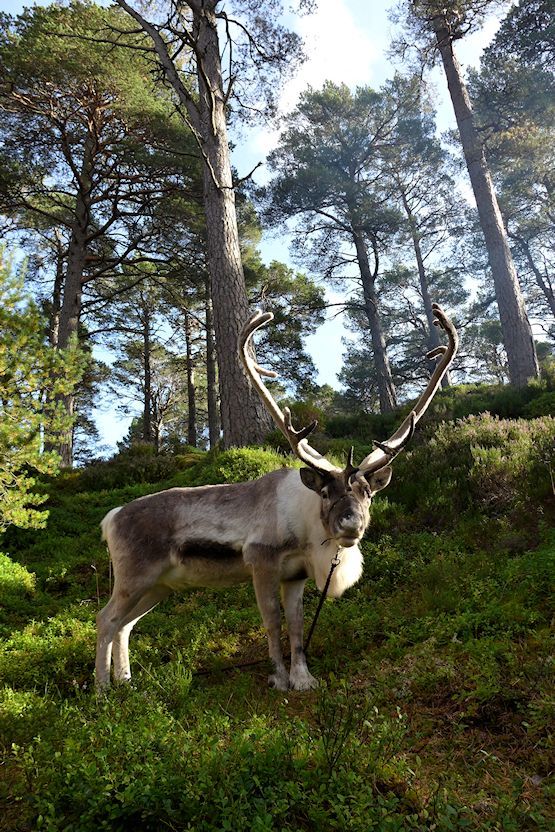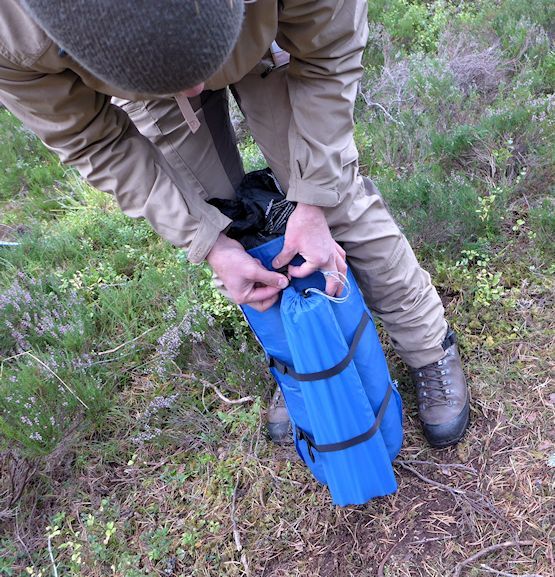 Had a preview of some of the new Fjallraven tents. The Keb Dome is a fine bit of kit, designed in Scandinavian fashion so there is weight to deal with there but strength when pitched and space inside to compensate for the effort carrying it.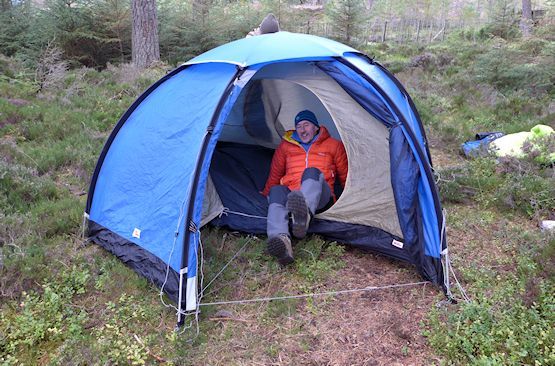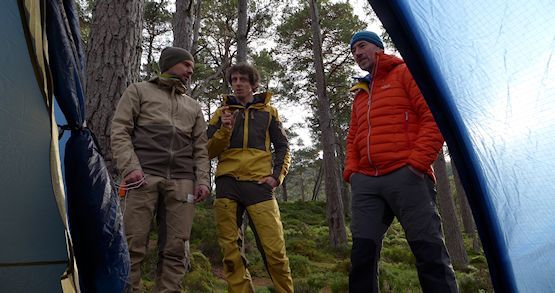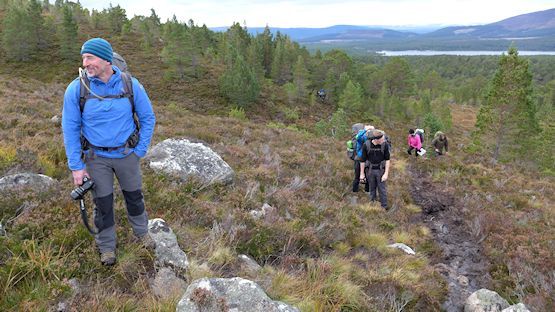 Some headed on for a night in the heather, some were too scared of the reindeer. Well, you just never know.