It was late when we left… But we still overcame trepidation, lethargy and lingering doubts about how we would fare out there and hit the road. The A82 was an old friend, a slightly skiddy sliding old friend, but what a day to be passing through the best wee country on Earth.
The Ice Factor was empty, but cuppas, a roll on bacon for me and soup for Joycee followed by a wander in the shop loosened the limbs enough to tackle the ascent out of Kinlochleven by the pipes. There was coughing, flushes of sweat (hot and cold) and snotters flying like salvos from naval guns from both of us, but by the time we hit the flatter stretch that curves round the glen we were on much better form.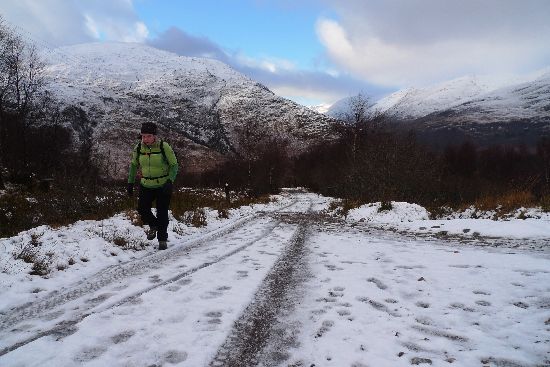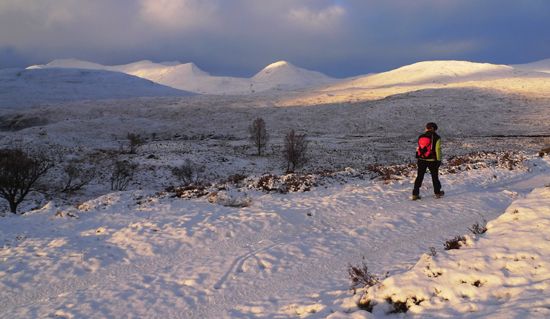 Oh the joy of being high in the snow, ringed by mountains, blue sky whirling above us as the cold bit deep and stray flakes from the nearby snow showers drifted down onto us.
It was the oddest thing not staying on the West Highland Way, but the unfamiliar is like an infernal magnet, especially when it's hidden round a ridge and we never missed a beat as we followed the track that shows the pipe-feeding culvert high above the River Leven.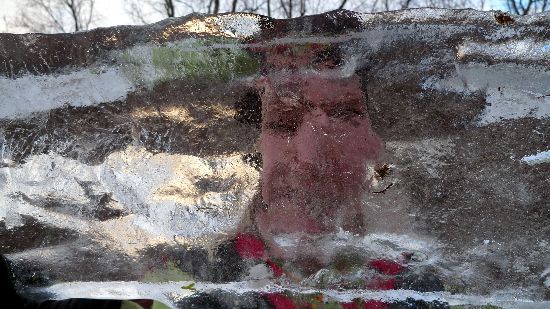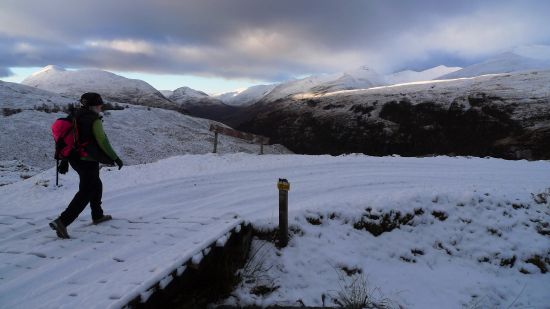 It's wild up here, with the snow cover it feels like you're really out-there and even the crumbling concrete of the culvert has melted into the landscape and is unobtrusive and silent.
The graveyard is a very lonely spot. I was pleased to see a new fence and the obvious signs of maintenance, that it's being looked after even out here. There's hope for us as race yet.
I read all the names, the counties of origin are obvious but the saddest name of all is "Unknown".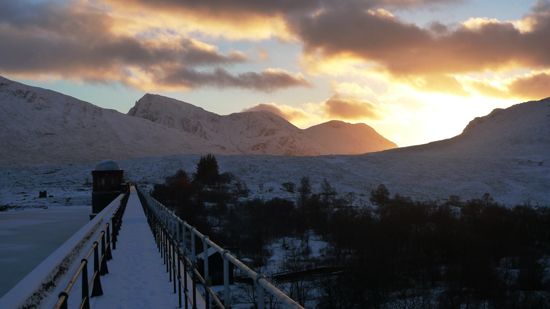 The dam is a mighty sight, not so tall but very wide, and no matter what the guide books say, very passable on it's crest (is that the right word?). The sun was dipping over the Buachaille Etive Mor (strangely close and with all its tops visible) and the temperature dropped like a brick from a scaffold.
We trudged through the snowbound heather to pick up the clearer path before the cold had us stopped dead, layering up and getting the stove on.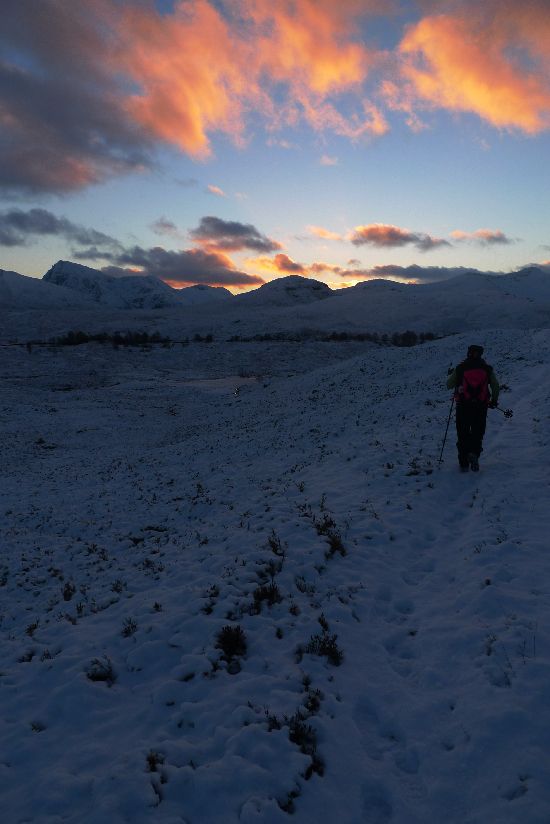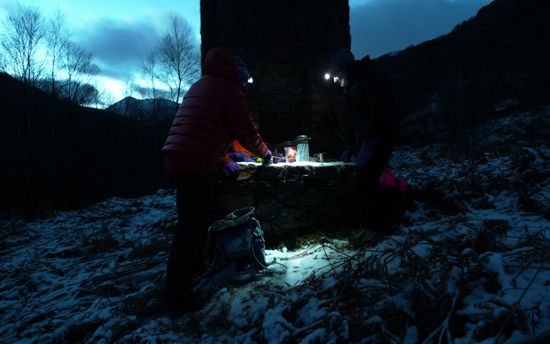 What a place to be at this late hour. Water roaring far below over frozen crags that glistened in out headtorch beams, birches that shone back like threads of silver, a black sky raging with stars and soon the orange lights of the town where soon enough we sat back for dinner, maybe a little tired, but feeling a lot better in body and mind.