I never mention price in my reviews, I did try it once with a little fact box at the end of the review but I got bored of that after about ten minutes. It's not that price is no object if I was looking around the shops, indeed these days it would be very much on my mind and empty wallet, but is it not just a little patronising for me to tell folk that something is too expensive for them or if they purchase this other thing they'll be making do with cheap? What do you judge it by, your own income, the national average, some notional limit of perceived value?
The cost of something is very much a personal issue, kit is either good or not, and these days there's not much if any in the "not" category in the real outdoor shops, so I like to say what I think of something and let anyone who might read it judge for themselves whether it's right for their needs and budget.
In saying that, when I had to look at gear for folk who want to start hillwalking and have to make those first vital purchases I wanted to recommend without compromise, but also not price folk out of their initial enthusiasm.
Keela was a no-brainer for this, the Pinnacle Pr0 (UK medium dammit) is a real mountain jacket with a great hood and pockets, pit zips, good cut and it looks nice too for just under a ton.
It's heavy at 776g and doesn't have a cutting edge fabric, but the compromise has to come from somewhere and it's not that big a deal, ten years ago I was happy to find a shell jacket around that weight and I see myself grinning in my old photies.
It's a little old school in design and detailing, but totally functional, and as I know from a stack of these that instructors use, they're durable too. It's reasonably priced yes, but a cheap option? I think that's a dangerous word to apply here or anywhere, so that decision would be up you, me and everyone else who wants to take it off the rack and look at it.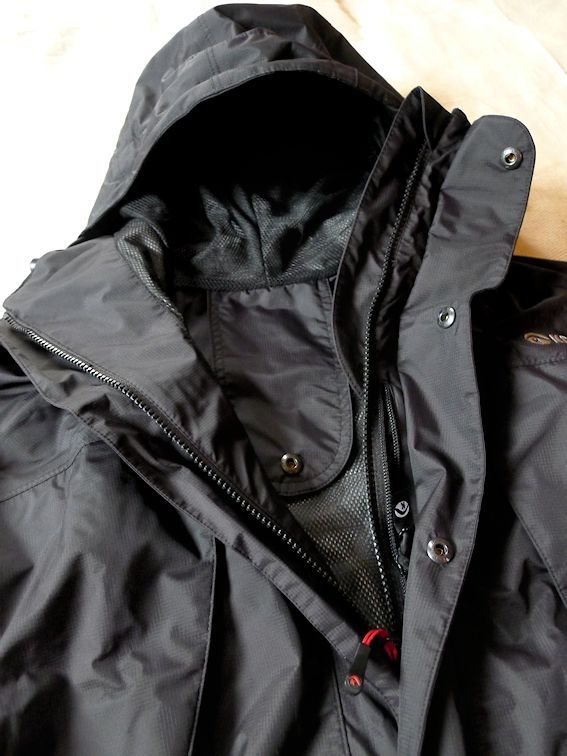 The ADS Long Sleeve Zip Top is another one to ponder, under £20 and at first glance no different from any other baselayer on the market. Are £40 baselayers twice as good? Are we paying more for better fabrics, more ethical manufacturing, more pre-production testing or just a flasher logo? All of the above to varying degrees maybe?
It's a nice enough shirt, and I've got a short sleeve version on test which I'll come back too.
I'm not singling out Keela here for any particular reason, it just kind of fitted in with some recent thoughts and conversations. Looking at my own favourites they span from cheapos to top end. Not all expensive is the best made or designed, not all cheap stuff is a bargain and not all of the middle ground is a safe bet, it's a big market in there and some folk want to claim it at any cost.
Aye.