A while back Karrimor started making some heritage themed gear, some vintage looking clothing and gear that probably fits the legacy of the name better than the generic tat filling a Sports Direct near you at low, low prices.
The heritage gear is still aimed at the high street though, it looks every inch like the wardrobe of a mountaineer or adventurer from back in the day*, but it's fine fabrics will be rubbing against the seats of a Range Rover Evoque, not the wooden bench of a bothy.
There's disdain in my tone of course but also a grudging respect. As much as you might expect the designers to look at a few old photies and fudge together some gear that looks the part, they didn't, they went to the source material for some of it.
The "Karrimor K100 Whillan's Alpiniste by Nigel Cabourn" pack that turned up in stores I've never been through the door of such as Van Mildert with a RRP of around £700 (good grief) was done right, exactly right. I know this because they used my original 60's Whillan's pack as the pattern for it.
I trusted the man I sent it to, he had made it himself back in the 60's after all so I wasn't worried when my Whillans was gone for a good wee while to be poked, prodded and mostly likely stretched a wee bit.
Thread counts, exact dimensions, textures, materials, construction detailing, everything was inspected and modern equivalents were sourced, sampled and tested to make the reissue as close to the original as possible. In same cases they found the obscure original manufacturers, look at the studs that attach the lid.
They did all this in a Glasgow workshop too, itself as historic as the goods being recreated inside.
Metal, leather and cotton. It speaks to me more than any synthetic.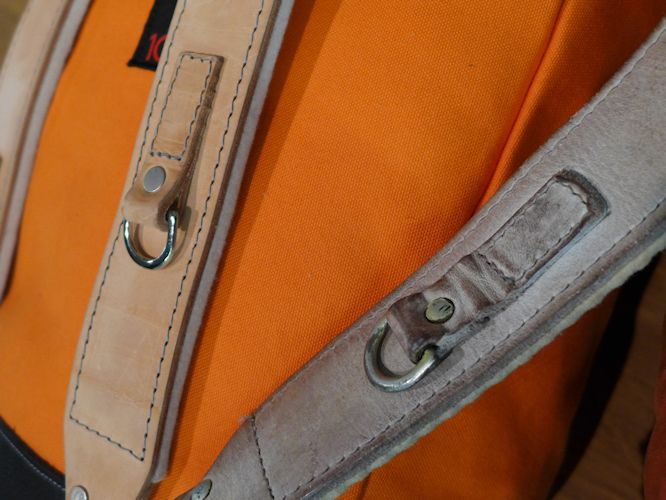 The geekiness that comes off the depth of rightness that the redux exudes is totally joyful. It's the joy of me getting to play a song on stage with Black Sabbath, the joy of Brunel coming back to life and seeing the Millau Viaduct, the joy of Holly already knowing all the facts in their new Victorian class topic because she's got a head full of Horrible Histories.
The redux will wear in like the original, the construction and fabrics are right. You'd need to work on those leather straps to get them form-fitting like mine, but they'll do it eventually. You'd have to use it though, it needs dirt, sweat and spilled flasks to season it. Leaving it on the back seat of your Range Rover would be a travesty.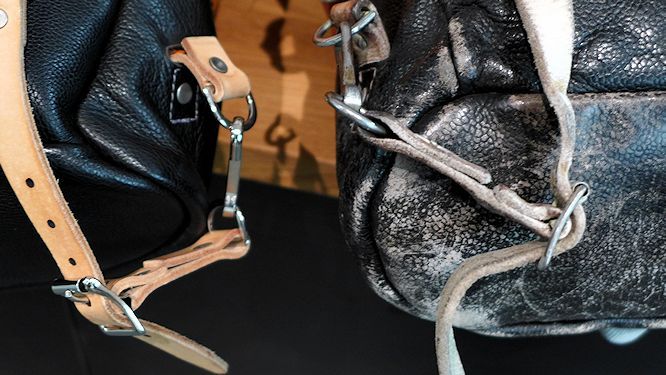 *I'm saying "back in the day" is anywhere from the mid 70's back to 1745.