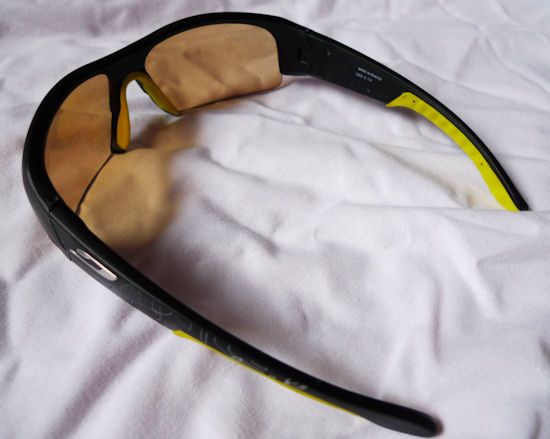 We saw the new Julbo range at KORS earlier in the year and were much impressed. These are the Contests, new for next year. They have photo-chromatic lenses which take you from a fog friendly category 2 up to a snow and sunshine defeating category 4.
The lenses are large and well-shaped, cutting out light entering from all around and they it the shape of my face fine, the . The worked well with a bike helmet despite those chunky-looking but comfy legs too. Misting wasn't the problem I was expecting, they didn't fall off on the roughest of ground while I was on the bike, or break in my pocket either.
It'll be interesting to see how they do as my winter hill shades, their size makes them a good winter choice, I hope they survive the perils of the rucksack.
It says "Made in France" on the leg as well, I like that.