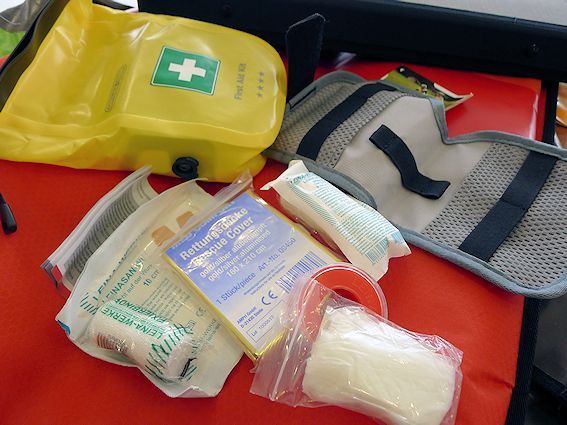 Ortleib's medical kit is a wee cracker. A tough mini rolltop waterproof bag with the usual kit inside and a mini-organiser wallet to admin it all. It's not heavy at all and it's easy enough to replace all the contents as you go to dial in your own preferred options as the rolltop bag and wallet will outlast the use-by dates of anything you're carrying it.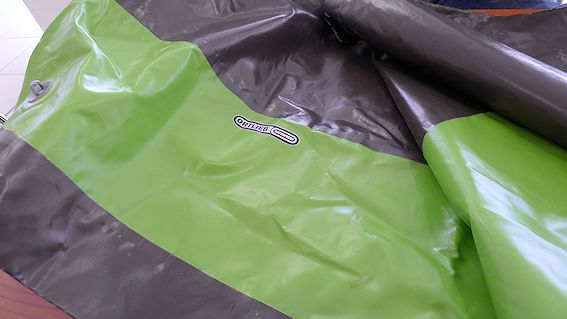 They are starting to evolve their range a little and these PD 350 Dry Bags are one of those things I want but won't need unless I get persuaded into a kayak in a moment of weakness. Solid welded construction, capacities from 7L to 109L, bottom loop for easy of unpacking, secure waterproof rolltop closure and a breather valve on the green models to allow to compress a fastened-up load a little more. Lovely bit of kit.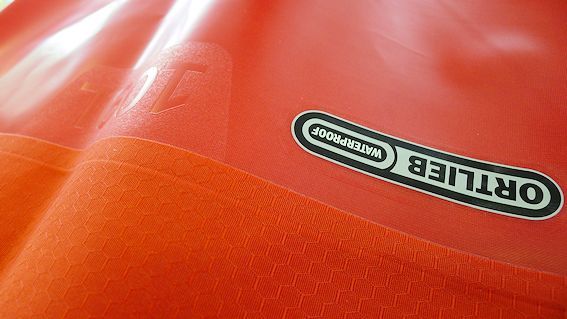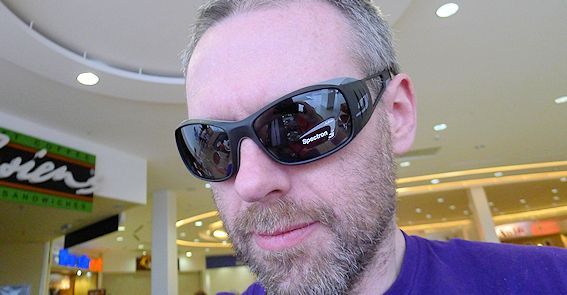 Julbo's got some new stuff and updates on the way and above is the rather neat Tensing. It's a glacier style wrap-around affair with big vented side shields to keep reflected light out and nice big lenses too. The lens is brown and comes in their Spectron category 3 and 4 flavours. They were a good fit on my face, so normal to large size people are in here.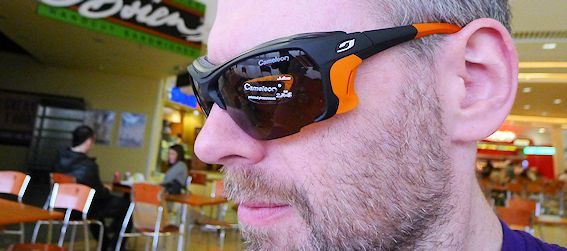 Above and below are the Trek. They come with the Spectron 4 lenses or the fancier and more expensive Zebra photochromic and Cameleon polarized and photochromic options, all of which are different colours for you to tune them into your intended destination or conditions. I've been using Julbo photochromic lenses for about three years and what I thought was a gimmick is actually brilliant in use, you don't notice it at all.
The Trek's have a nice soft rubbery nose cradle and the spoiler thing on the top is removable if you're not at 8000m and trying to block killer UV. Like the Tensings there's plenty frame colour options, but that black and orange just looks badass to me.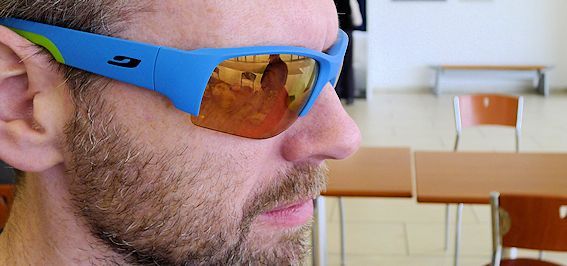 The Dust above and below also comes in a range of options. They're racing shades these ones which just means light, simple and they stay attached which probably makes them a good all-rounder. There's plenty frame colours with a Spectron Cat3 lens, the Zebra Photochromic lens and as Si is modelling below a model with 3 sets of lenses, clear Cat1 and Cat3+. The orange lenses are cool, looking through them isn't what I expected, ie an orange world of joy, it's just a hi-def filter really.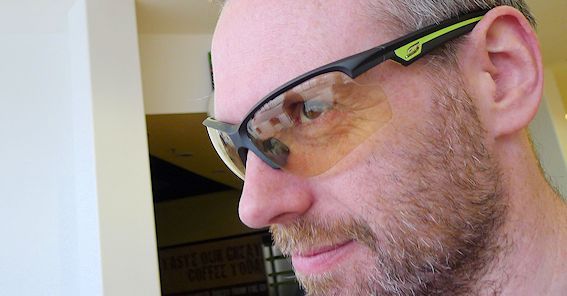 Anove is the Race. Really light with the Zebra photochromic lenses, which as well as being fast reacting which is good for running and biking, the lenses are soft, you can bend them. That's what you want when you faceplant into the scenery, there's enough hardwear traing to pierce your body on a tumbling mountain bike without your shades trying to join in.
Now, Holly has been testing these Julbo's for ages and I only managed to get a photie of them last week at Loch Lomond, every time I pointed the camera at them she'd whip them off and give me a surly look. Why? I know not. That's face paint by the way, not raspberry ice cream.
Not sure of the model now (maybe Booba?), but I know they work as she wears them for long periods quite happily, so vision and comfort must be good. More importantly if you're shelling out for quality shades for your little ones, they're tough. These have been sat on, stood on, thrown, crushed into rucksacks, jammed onto teddy's head and are no worse the wear.
If you want real gear testing, give it all to kids.