Jimmy, who is my dad if it's not obvious, is leading a huge flotilla of boats eastwards on the Forth and Clyde Canal right now. He 's sailing the Wee Spark, the replica Clyde Puffer he built in the workshop, and as ever it's attracting all the attention.
STV have him hamming it up for the evening news right here.
Jimmy waving a spanner at you in an alarming manner, it's just like when I was an apprentice.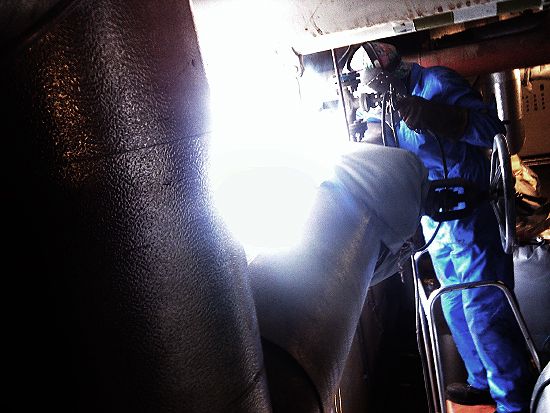 In a very tenuously linked story, Halle Berry's big fancy trailer is parked next to our workshop as they do some fliming up at Overtoun House. I swear she's following us around, last week she was all cold and miserable outside the bank in Glasgow when we were doing out business admin, now she's queuing for coffee at the BP garage in Milton. Maybe.
Haven't seen Agent Smith yet.