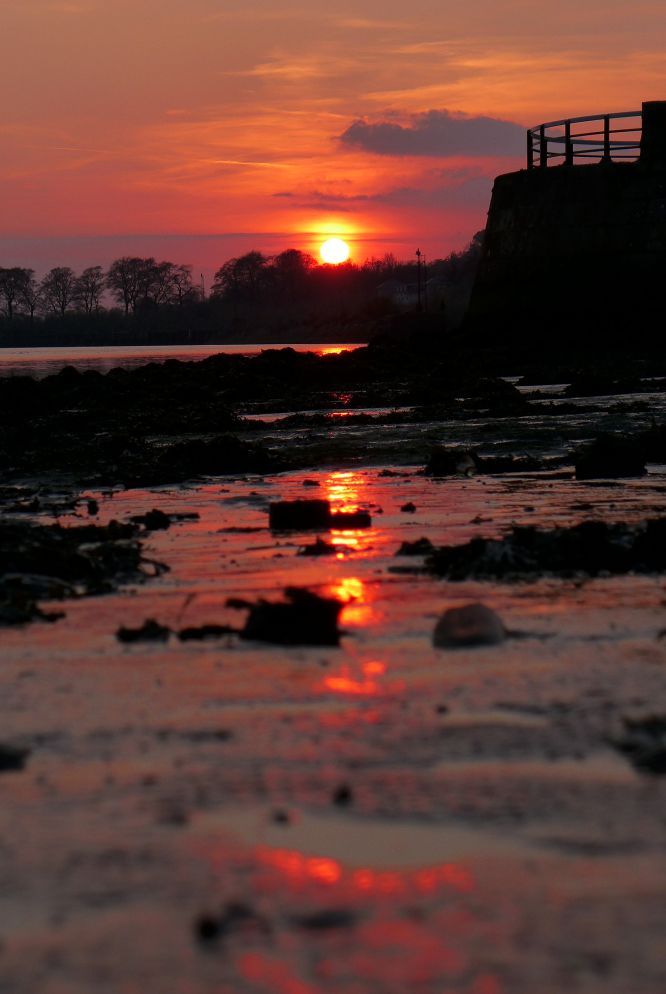 Being 50 and a single parent with various other stuff going on to fill every waking minute would appear to remove many tasty options from the buffet table of possibility.
So it was with some surprise I found myself getting ready to go out on my first date in not a kick in the arse off of 20 years.
It's lucky that my date knows me already, purple Converse and my old truck weren't a deal breaker in any way when I picked her up. Even shouting over the vintage engine tones on the way into the city centre was expected and was just fine.
The truck was parked up where we eventually found space away from the action and off we went into bright lights and a brave new world. This was at a reasonable hour of course, I am well aware I'm not 19.
It went really well, with nice food and easy laughter which continued all the way back to the truck which I could now see was parked on a dark and deserted side street. It looked a little sad on its own.
The engine kicked into life easy enough if not enthusiastically but it seemed that the lights were dimmer somehow. Maybe just because I don't drive at night very much I thought? My mind elsewhere, the truck set off onto the road home just like it always has.
I think though, it was listening.
Things were going well, the night was the youngest of any of us and we thought we'd nip into the M&S garage for some supplies. I parked up and in we went for snacks.
We sat back in the truck and I turned the key. Uch! Ahhhooooo… click. What the hell? I pulled the key out, looked to my left with a grin made more of optimism than amusement and tried the ignition again. Kchuk.
Ha,the truck's dead.
Haha, good try, we're not teenagers anymore.
No really, the truck's dead.
The reaction was laughter, genuine, big laughter and I just had to join in. I think I had already been a sketchy choice as a date and I just got away with this as well. I think I used up the very last of my life's supply of luck right here.
Laughter doesn't keep you warm for too long though and although pretty close to home, we were very much stranded on garage forecourt late at night with a worry in my mind that the conversation would run out before hypothermia set in.
I phoned the RAC and a disinterested girl somewhere far away informed me that it might take three hours to send someone, although due to the truck being in a priority location (garage forecourt) they would try and get someone there in two hours.
What's the point of paying this? is what I took away from this interaction.
We sat for a bit, thought of other options. Taxi, walking, praying, pushing etc None would work.
I'm going to phone home.
Oh my god, don't you dare…
Jimmy will save us, it'll be fine
Sure enough, a little later Jimmy pulled into the forecourt in pyjama bottoms and rigger boots with the jump leads that could save the day.
Say hi I said indicating the embarrassed face and waving hand behind the passenger window.
Oh, er, hello ventured Jimmy, not quite sure what to make of it as I just grinned at the ridiculousness of the situation.
I knew it was the alternator, the dim lights, the slightly sluggish start in town. I should have caught it, but my mind was elsewhere.
Right now though that elsewhere was maybe 33 years ago, a seventeen year old in his first car, broken down with a torn faced girl in the passenger seat wanting to get home home while they waited for his dad to rescue them.
2019 style it's a fifty year old man waiting on his eighty old dad to rescue them. How the hell did this happen? How am I still the daft boy? I really just don't believe it.
This is one big difference however. The girl this time laughed through the whole thing.
We're still laughing in fact.
It's all my fault though. I was thoughtless and insensitive, I should have known something like this would happen.
All the love and support, they were always there for me and threw this in their face with no warning or explanation when a word or two in advance would have meant no surprises and then no trouble at all.
So, my dear old truck, I'm sorry. But there was no need to be jealous and act up like that, we're going to be great friends, all of us together.
I hope the new alternator and my burst knuckles from fitting it show you how much you mean to me.
Onwards and upwards.
With special thanks to the fine spring sunsets at Bowling harbour April '19