Third time on the bike this week. This time though Linda was joining in so we set our sights on a favourite spot and we dusted off my bike rack that hasn't seen any adventure in a long time.
Yesterday's glorious sun was gone and although the weather said cloud and a breeze, we just got rain in various degrees. To be honest that was fine, we were kitted up and had a flask of hot cuppa and the lunch of kings with us.
The trees by Loch Katrine were either bursting with autumn goodness or swirling in mist as we spun down the road. it was pleasant and straightforward riding and the occasional view to the far bank was a bonus, it was perfect just as it was.
We've been here many times on foot, we even became a couple here some two and a bit years ago and it was nice to see it a little differently and also with a soundtrack, with Wheeeeeee!!!!!! and Woop Woop Woop accompanying most downhill stretches from behind the basket (oh yes) and handlebars of the wee blue bike behind me.
With light fading we turned and stopped at Brenachoile Point to eat and take out our phones to take some photies. I was careful, but my speaker still has water in it now. Black Sabbath will be gurgling me to sleep tonight.
It is a lovely spot, we even saw the far bank at one point, but I mainly got fixed on the black boulders that stuck out of the crystal clear water.
It was all so grey too, but quite lovely,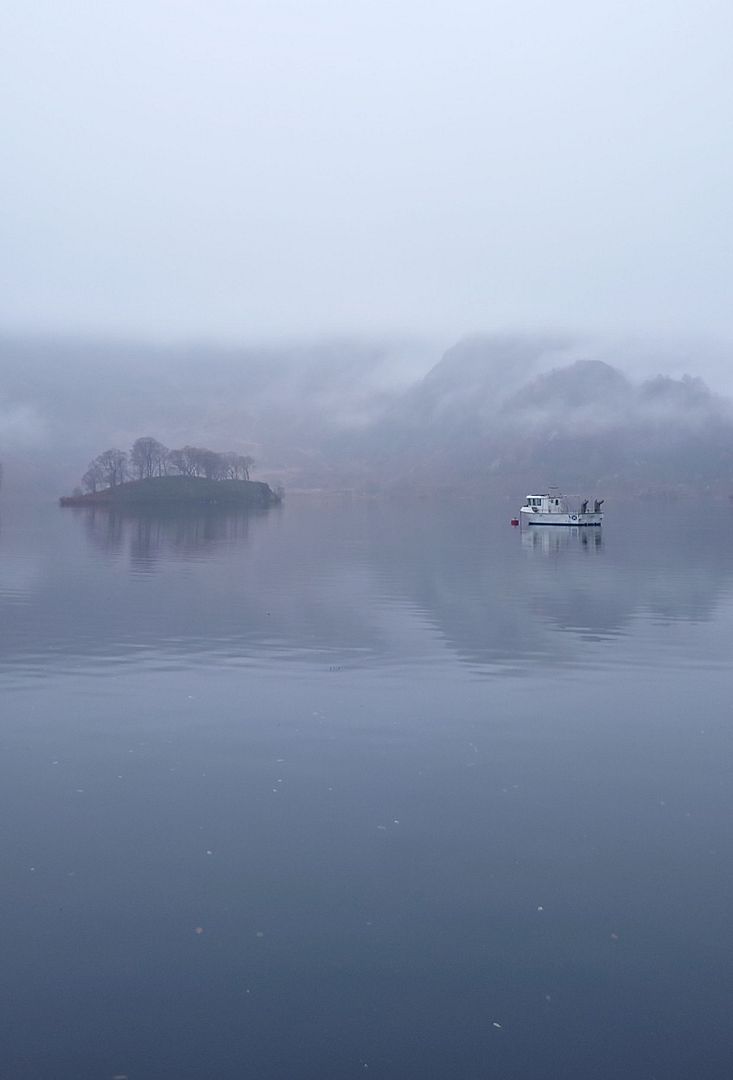 The rain stepped up the pace and we got back to the car park in the dark and just in time to here some typical Scottish tourist skills at play. Someone had just arrived to stay in one of the little camping pods just round the corner by the lochside and was asking for some help from the office. In the empty quite car park the advice was plainly heard in it's tone if not the exact words "Oh piss off, I can't be arsed helping you, i'm going home".
I have long despaired at the way visitors from home and further afield can treated here, it seems I need to still be worried.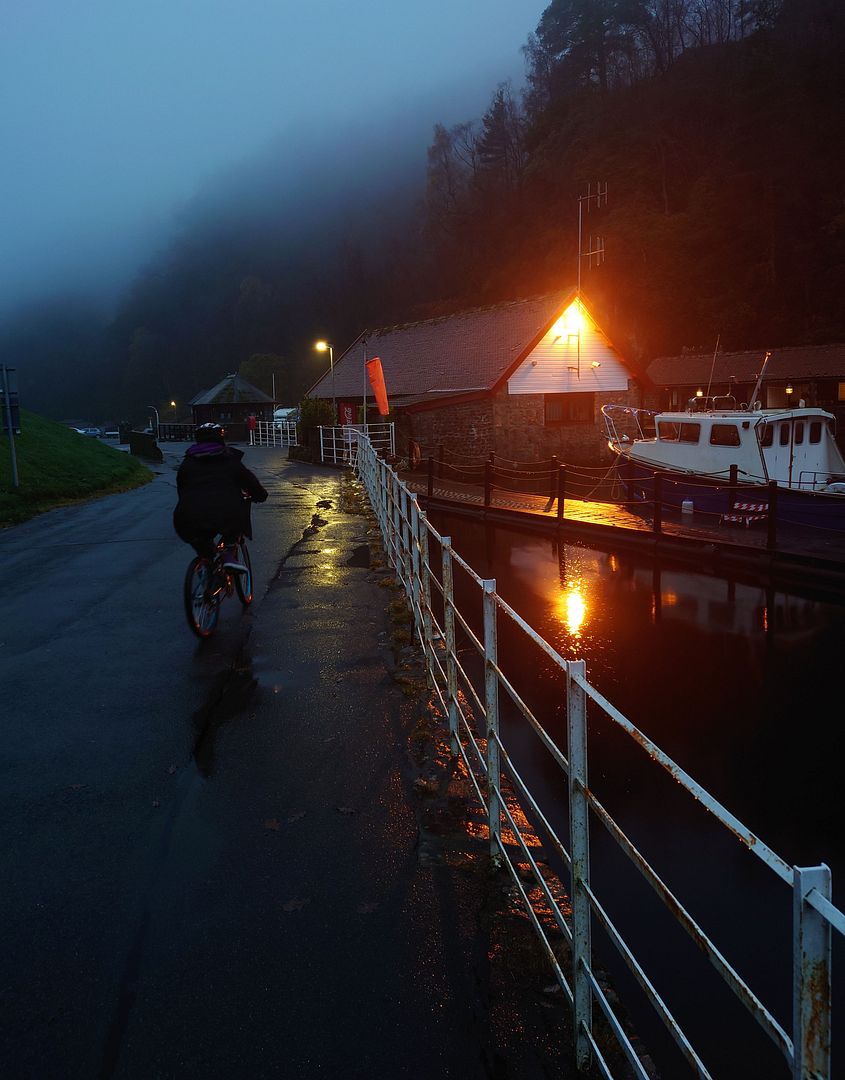 We left in the dark and the rain, The Stranglers new album on nice and loud and the road almost to ourselves until be got near to Drymen.
Hot showers, hot cuppas and comfy slippers were all that were left to achieve.
Weekend done.
Ach.