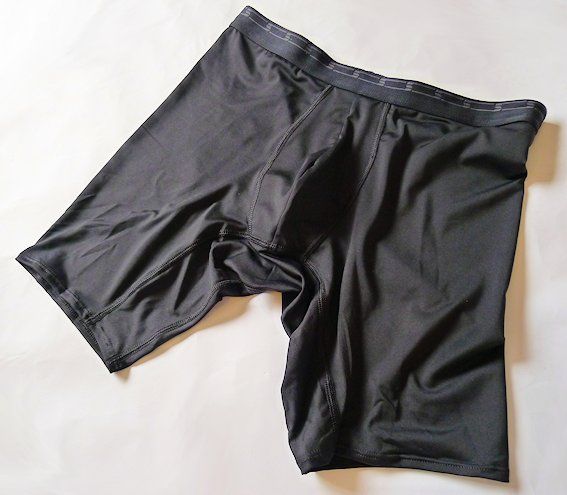 You have to wonder that in the quest for the best and newest idea, applying the latest fabric technology and seeking the sexiest figures from a lab test, that gear manufacturers sometimes lose sight of what they actually wanted to achieve: practical and functional kit.
Pants, boxers, baselayers for your lower half, it's a complicated area with a lot of movement and some oddly shaped body parts to work with. It's also very sensitive, soft skin liable to chaffing and attack from moisture.
So, what's my current outdoor techno weapon to deal with this perennially problematical portion? Marks and Spencer's 2-pack of Sport Base Layer Trunks with Stretch for £18.00.
Long legs, nice shaped front for your stuff, soft and wide waistband and a fabric that's light and stretchy, feeling somewhere between a light bike liner and a regular baselayer short.
They layer well, keep me dry, the fabric performs no less well than more obviously branded synthetics and they're just comfy to wear.
They're not perfect, the legs hems take the bike short comparison to heart and I'd have made them softer and wider, but it's a preference rather than a fault, but then, isn't everything in a review?
Plain pants that want to help us rather than impress us, that's all we really need.