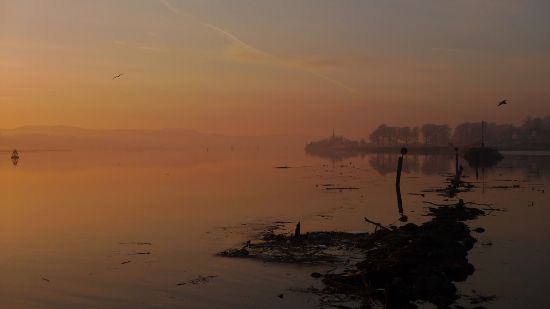 That shot above was taken on a frozen afternoon last winter. The shot below was taken today from the same spot. Thank Jimmy summer's here.
I lived on a boat in the harbour at one time and the storms that swept up the Clyde were always an experience. When the wind picked up today and the waves started to leap up to meet it I was desperate to get down to the water and enjoy the moment. Seemed like a chance to get my running gear on too.
I was soaked to the skin within seconds of getting down there, the salt water running down my face onto my tongue made me laugh. The wind howled up the river and stole the breath from my lungs and direction from my feet. I skipped around the harbour until my eyes were stinging and then hit the trails by the river.
In and out of the trees I dodged, the threateningly mobile and noisy trees, the river throwing spray at me from surprising distances wherever gaps were found.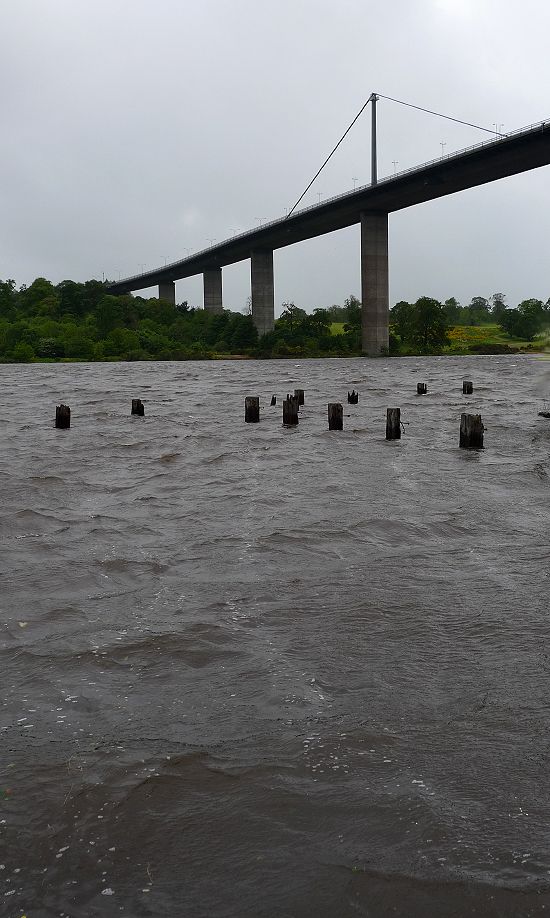 It was calmer around the bend in the river by the bridge, running through the old industrial estate the sun broke through and framed Dalmuir under a rainbow. Curving around the empty oil tank beds to head back put me into the wind and I really struggled at times, almost running on the spot. Back into the trees was better, they raged above me but I was out to play again. Wet. muddy, grins and snotters.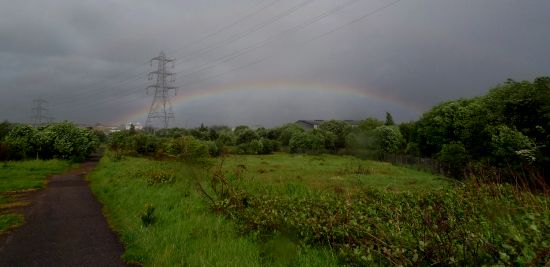 I was still warm enough despite the wind driven rain, getting a little tired maybe, but I wasn't quite ready to go home. I ended up back at the harbour for a last look, which saw a wave make sure I had no dry spots left.
I ran all the way home looking at my watch and dripped impressively in the porch expecting to get into trouble for being wet and making extra washing, not being home in home for dinner, not wearing proper shoes and then I remembered I was 42. Aye, but only on the outside.