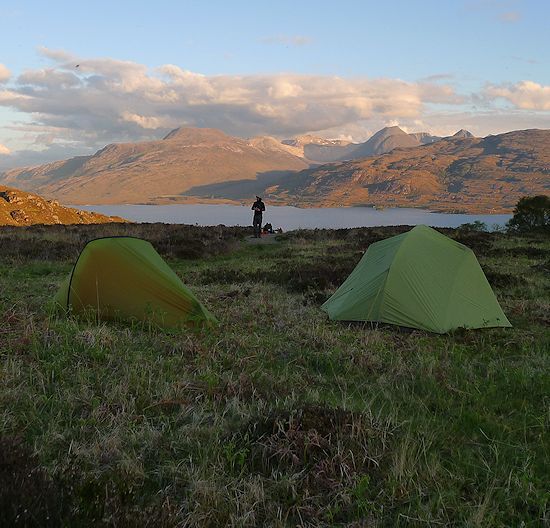 The Trail magazine that's in the shops just now has a feature I did with Andy McCandlish a wee while back. The premise is climbing Slioch from the beach at Poolewe then finishing up at Kinlochewe, that is, going from sea to summit. Then to car park.
It was quite a trip, glorious weather, outstanding terrain with a fantastic summit to climb and in fine company all the way. A route to remember, and repeat one day too maybe?
I won't write it up on here, the Trail piece has the story just right including all my usual daft references and I'm really happy with it, it was edited down expertly from the rambling epic I sent in.
Anyway, I don't really have many photies on the trek, what a joy that was being largely cameraless for a change.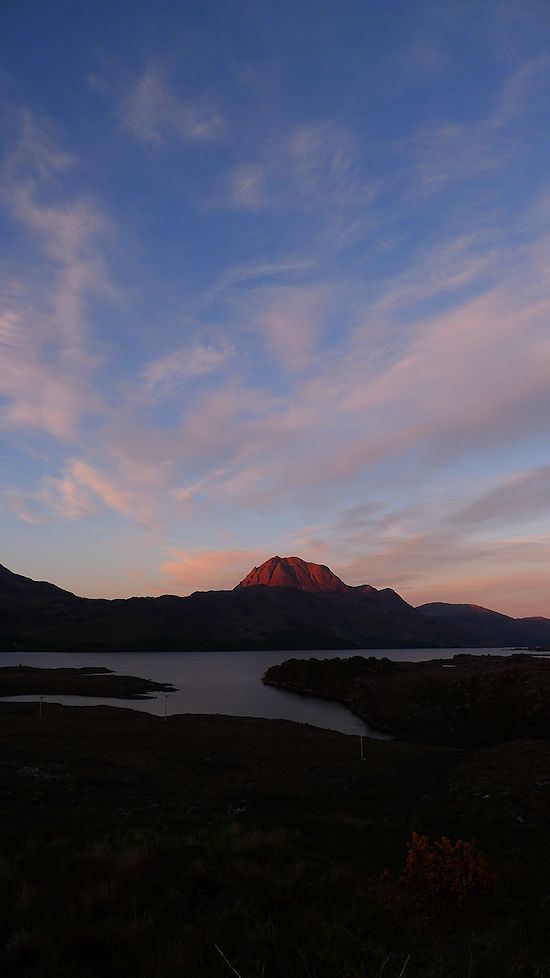 We've been seeking refuge in museums, seeking solace in food and even walking around in a river learning how to skim stones to escape the heat. The cloud moved in last night and there's a cool drizzle. What blessed relief.