I always try to catch it down at the beach when it's looking nice at dusk or dawn. The sunset setting on the LX5 is very contrasty and brings out the best in the views I think, maybe not totally as-seen but certainly catching the mood.
I think it's time for new memory cards however, the bakelite and brass ones I have in are so slow at processing I barely caught the swans below as they shot past while the photie above was still sorting itself out.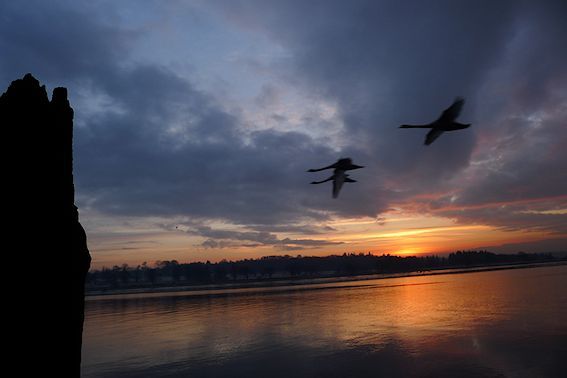 The timbers' broken jawline looks brilliant, the tide gives it different moods and presence as it hides and reveals the different lengths through the day. The tide also left a secret document folder as seen below, my first though was that it was something along the lines of planting false intelligence for the enemy to find like in The Man Who Never Was, a classic WW2 movie based on actual events. But somewhat more sinisterly, it was full of forms for various kinds of funerals, including hand written additions which seemed rather unsympathetic in tone.
The content suited the temperature drop now that the sun had gone.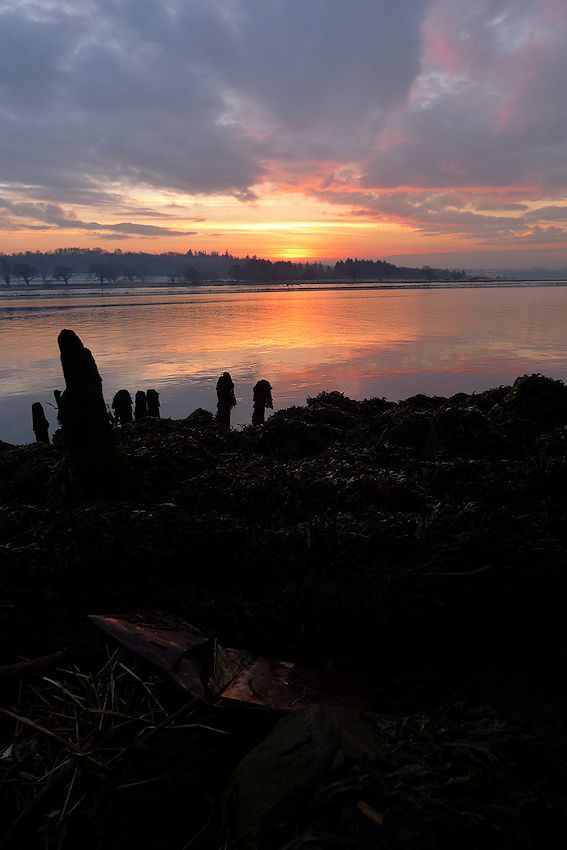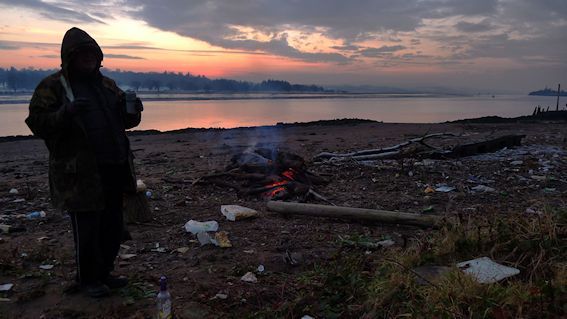 Upstream a hobo was burning rubbish and driftwood to keep the chill off as he worked his way through his carry-oot. He been in big business, lost his money and had left the rat race to devote his time to more leisurely pursuits and drinking.
We chatted and I shared his fire for a while as we mulled over the ills of society and the benefits of wee digital cameras, which by the way, he was happy for me to use. Whatever circumstances put him there didn't remove the need to give consideration and respect to a fellow punter. I thanked him for his time and hospitality and headed back home.
I remembered to pick up my hat too.