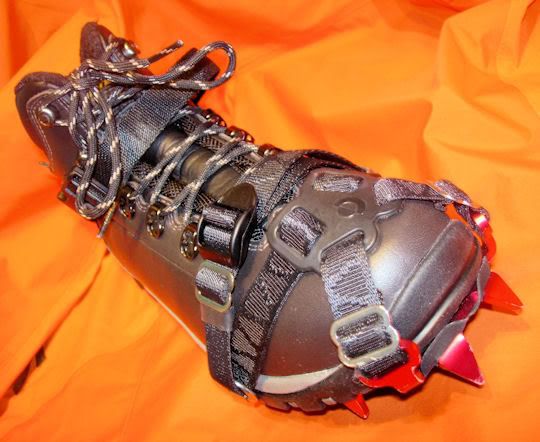 These are going to be the subject of endless debate and disagreement, which is a good thing because it'll stop the current endless speculation and disagreement.
Hi-Tec are the first to use the Ion Mask sci-fi waterproofing, and it's a treatment and not a membrane. How it'll stand up to real world abuse is what every one wants to know, and it's what we'll find out over the coming months.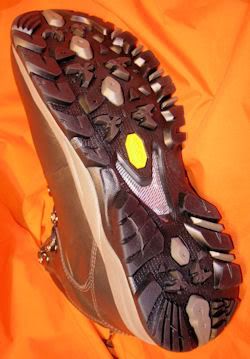 More importantly for me is what kind of a boot it is. And that's good news, it's not a boot, it's a leather mid. It's über soft, both the upper and the sole flex which I like, the usual roomy Hi-Tec fit is there and a custom made far-east sourced Vibram outsole will keep you upright and off of your arse by the looks of it.
It takes a Kahtoola crampon very well, and with that bitey looking sole I'll be trying them on a snowy Munro or two.
I like the look and feel of them. As so much of my time is spent outdoors in garish plastic, there's something nice about having leather on. I like they way leather wears and shows it's mileage, and that's going to be the real test of these.
More later.