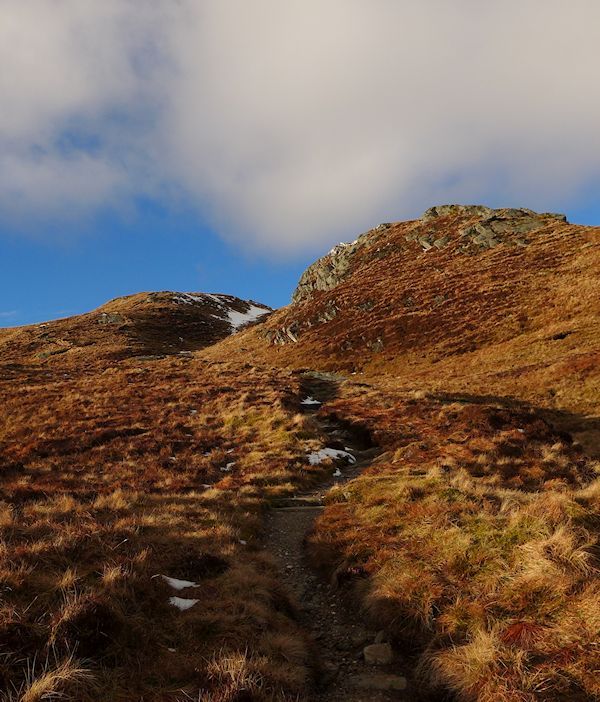 When I'm away from the hills this is what comes to mind first, a path leading on to "something". I can think back 20 years and remember seeing myself put one foot in front of another as the sun shines on me or the rain falls on me and I have no idea where the path is.
It must be something about just getting there, the chase is better than the catch? Unlikely, given some of the places I've caught over the years. Maybe it's just the forward movement that us humans embrace as an evolving species, the looking and hoping, secretly desiring but not wanting to demand in fear of somehow jinxing ourselves. Maybe that's just mountain folk looking for a blue sky?
Hell no that's all pretentious bollocks, it's just me looking for an excuse to be glaikit.
Ben Lomond has seen my feet one in front of the other more times than I can remember but I always look forward to repeating the process. It's a hill that is aging with me, Ptarmigan has a track nearly as ground-in as the tourist path and I can remember when it was just a ribbon of light wear winding up the ridge. Or is that old guy memory tricks? Revisionist memory is probably unavoidable as you grow older but with every breath we take these days being digitised the truth will be hard to hide from in the future.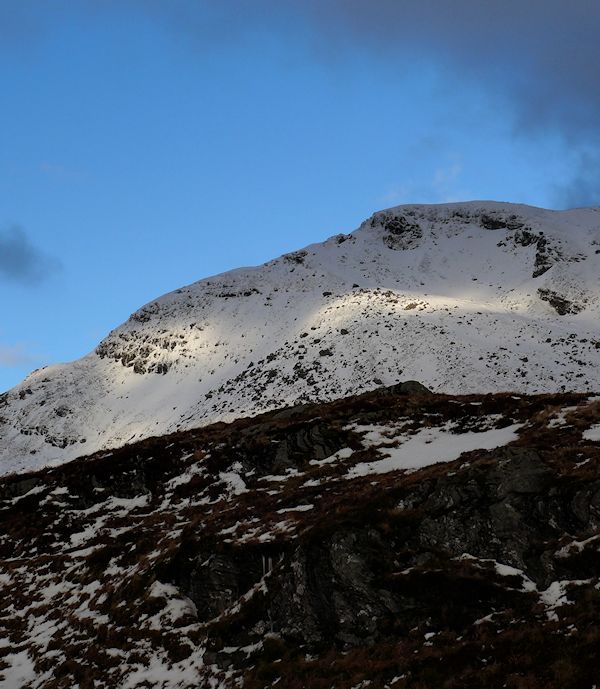 It was a good way to end a week where I'd got stuff done. Plus Friday is the weekend apparently, I heard someone say it in the queue in the local shop, so it must be true. By the time I'm 60 I'll remember it as an EU directive. See, memory revisionism.
Mind you, I'm fairly certain stuff I learned in the 70's is a lot of rubbish, but for the sake of continuity in arguments I stick with it. Another old guy memory trick, things were better in my day regardless of any evidence presented to the contrary.
Not warm, not cool, not clear but not cloudy, bright and breezy too. I think the word would be pleasant. Setting off was a joy.
But here today there were more important things unfolding than I'd had in mind. A poor soul was on the summit and had apparently lost their life the previous day or during the night.
As hill goers tragedy is something we have at the back of our minds or sometimes at our fingertips, but here, so close to help on the busiest of hills and on such a beautiful day, it just didn't seem possible.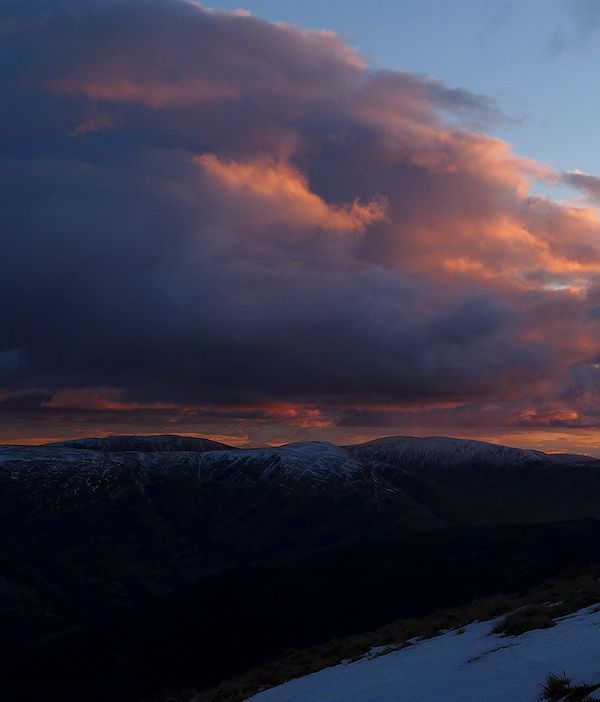 As the sun sank it pulled a blanket of clouds over itself. It was saying good night, a clear message to anyone still out there.
I'll be back to the Ben sometime soon.
It was such a beautiful day.