No story here at all. I knew it was coming and I knew I wanted to catch it again.
I drove over the Erskine Bridge, whipped around the roundabouts on the south side and came straight back over to park at the top of Lusset Glen and hike up the walkway on the west side to catch the sun as it went down.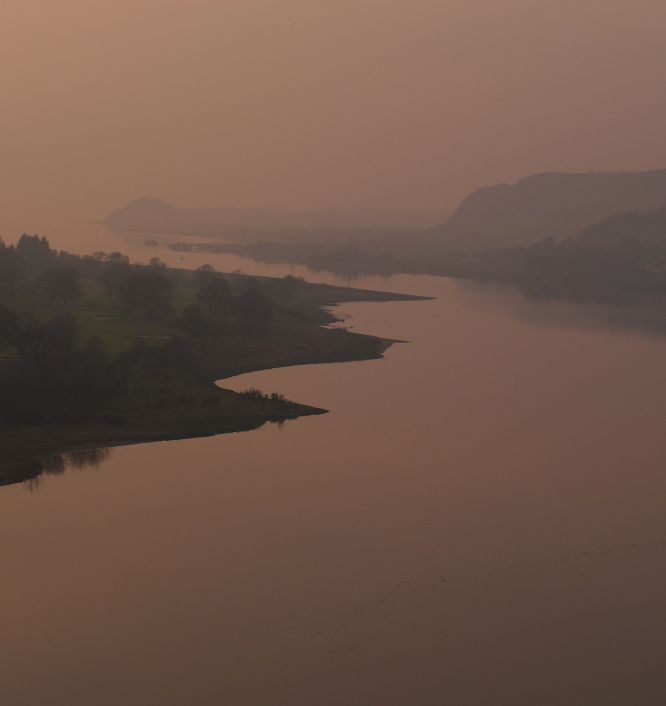 I forgot it's still winter though, this bloody weather threw me. In summer the sun goes down over by the firth, right now, my lens is just wide enough to catch it and the scenery with my hands stretched through the big fence.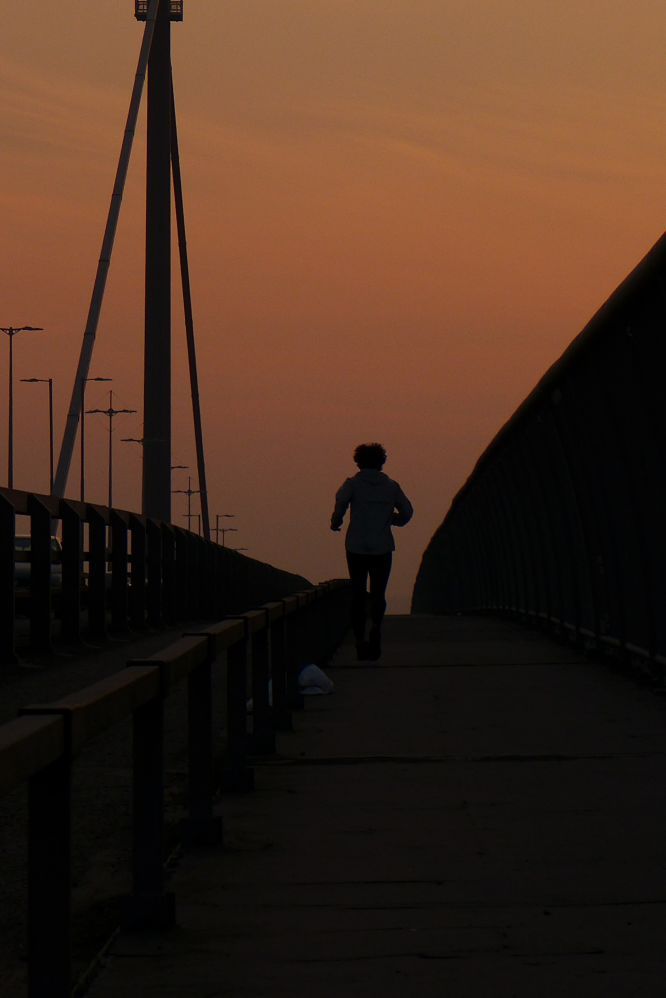 Still, it was gorgeous. Well, that's not much of a story.
Next up something pale or light blue, this place is just a ticker tape of black and orange just now.