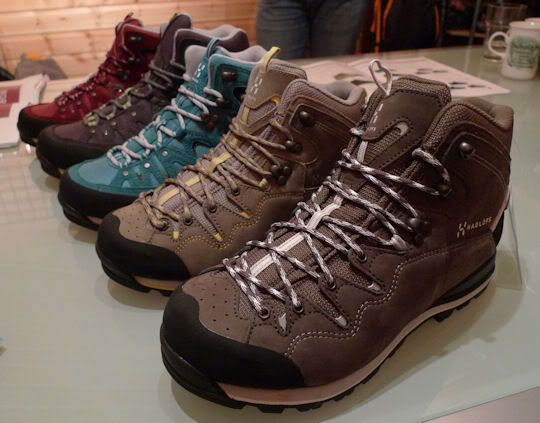 Haglöfs have maybe suffered from the notion that all Scandinavian footwear is something akin to winter forestry boots, or has a big bottom lip for clicking into cross country skis. But Icebug blow that notion out of the water and Haglöfs have had proper lightweight models in the range for a while, and next year sees a few more models that have caught my eye.
Above we have the Vertigo HI GT closest to the camera and second in line, the others are Crag HI GT's. The Vertigo's are lighter and I like the lacing which goes down to the toe, good for lower volume feet like mine. The Crag's are a little heavier, but both look like great years round mountain boots, scrambling, backpacking whatever above or below the snowline.
Another great looking mid-cut is the Trail 2 from the current range below, a bit lighter and more flexible. And remember next year all of Haglöfs footwear comes with Sole insoles, and having used them it's a good idea. They're not Superfeet, they're more subtle than that. Foot assistance, not foot assault.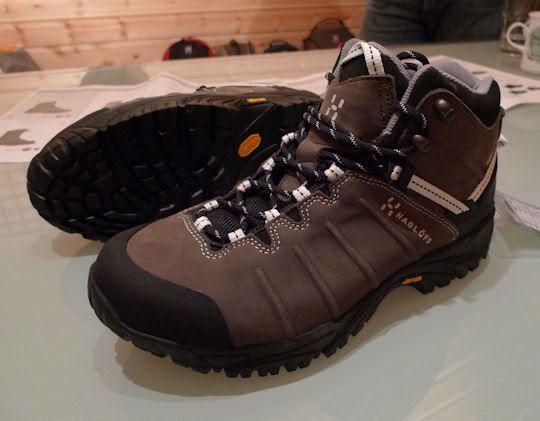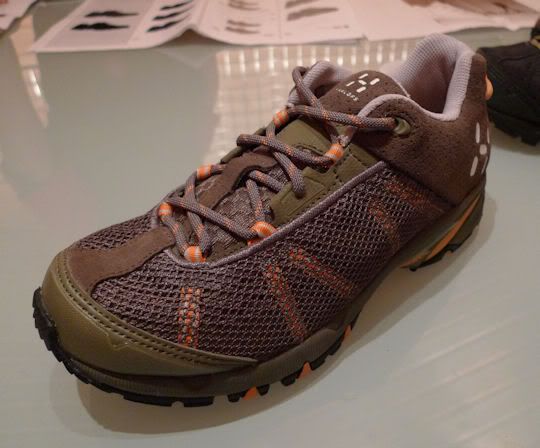 And, there's also some proper trail shoes coming. These will be available in Spring as well. Above are the Escape Ventilators, which come in Nubuck and Gore-Tex flavours as well. It feels like they have a good flex for backpacking and general mountain bumming around.
The outsole is below. Will it stick? We shall see.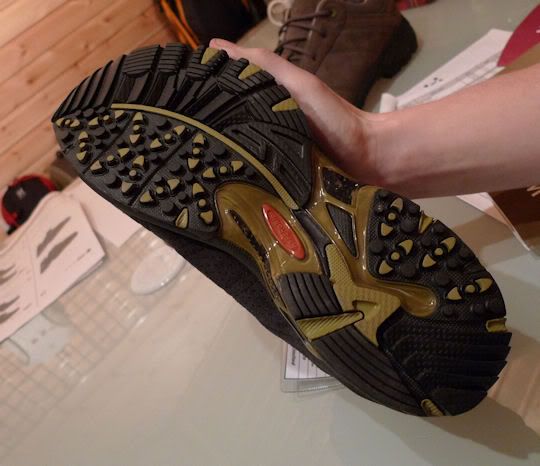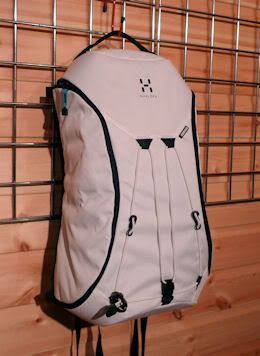 There was a mountain of stuff, and I think we'd all slip into a coma if I'd covered it all. Packs are pretty much unchanged, a wee surprise was that the LIM 55 has been canned. The 45 and 35 are stying, but if you want the big one, seek one out soon.
The Corker will be available in white, so Holly might get a new changing bag if she behaves…