It was when I went to find the Skarn's the other day and they were still manky from the day before in the wash basket I realised just how much I wear them. Time for a review.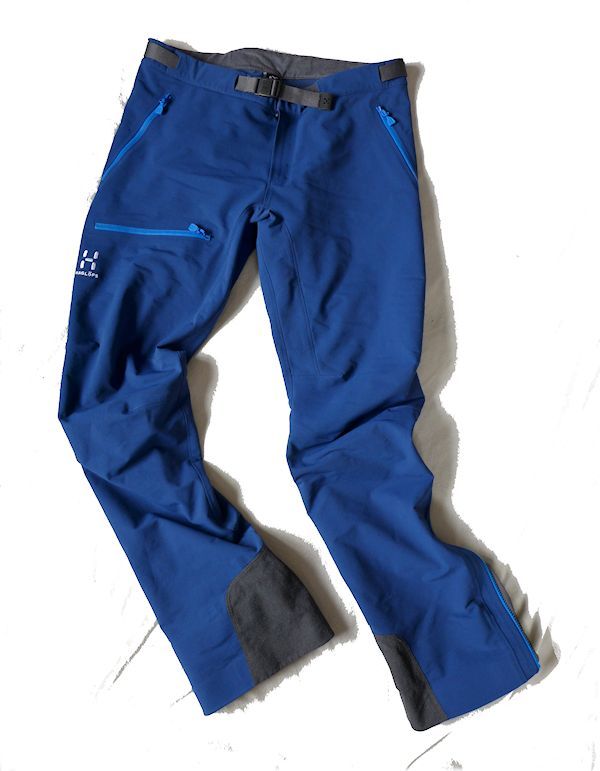 Haglofs put winter pant in the name of the Skarn's but it's not as simple as that. I'm doing winter softshell pants for winter 2016/17 on Walkhighlands and there I'm mostly looking at heavy fabric and a lot of features where the Skarns are a lighter trimmer all round.
The fabric is the familiar own-brand Flexable, a non membrane softshell in a stiffer feeling medium to heavy weight. It's still got good stretch though as well with high wind resistance and good water repellancy. The wind has to get strong and cold to feel it to any degree, it's a good trade off for better breathability most of the time.
It does breathe well and dry fast, it's good for overnighters and pleasant enough to drive home in after a day walk without squelching in the car seat all the way doon the road.
It's tough as well, trees, rocks, cutlery, all have been repelled successfully. Fine after repeated washes too.
There are pockets numbering four. Tow hip which are nice and deep, one thogh which is also a decent size and one at the back which is positioned just low enough actually be useful when you're wearing a pack. The zip entry to the back pocket has a storm flap and it follows the asymmetric lines on the stitching line which makes it a little easier to use. The pocket bags are a lighter softshell fabric.
However all the zips are a bit sticky when trying to close them if they've opened full, a combination of stretchy fabric and the zip choice I think. Could be a pre-production issue so I'm not saying it's a deal breaker, I am saying try it the shop though.
There's a wee integral belt too, works fine and doesn't revolve in it's tunnel in the wash like so many similar designs seem to. The inner waist has a nice light fleeciness to it.
The fit is "retro". None of your baggy arsed boot cut fashion designer bollocks that have blighted outdoor trouser the past few years here. No, a slimmer cut with a lower leg that tapers in and doesn't snag on the scenery and doesn't attract mud and crap from a radius of ten feet.
The cut really is excellent, just room enough for longjons underneath with good knee articulation for high stepping (like an Indian brave*) and all day comfort.
The lower legs have a zipped gusset for less technical monenst and for letting your attach the internal gaiters to your boots. These wee gaiters are great, in a lighter fabric but they've stayed in place through snow and bog.
Right there next to the other ankle stuff in the photies there are the kevlar crampon kick patches, which I have not yet kicked. Why? because the Skarn's have a slim fit at the ankle. Ha. Plus I don't tend to kick myself in the ankle much anyway.
I do have a pair of winter pants with one shredded ankle, so I'm not saying I'm superior at walking in a straight line or anything. Maybe just getting better as I get older. Maybe just slower now I think about it.
In the harshest of days I can feel cold creeping in when I've been exposed or at rest, but the Skarn's have been excellent for much of the time. The slightly lighter fabric choice has means I haven't missed having leg vents as I don't overheat on warmer days. For the same reason I wear them on my ranger rounds of the deer fence in the Kilpatricks where that lower leg is perfect in the mud and open pathless hillside. Also I don't look like a lost mountaineer because they're kinda plain and understated looking. And a bit like jeans from a distance.
Good pants. Yes please. Check the zips in the shop.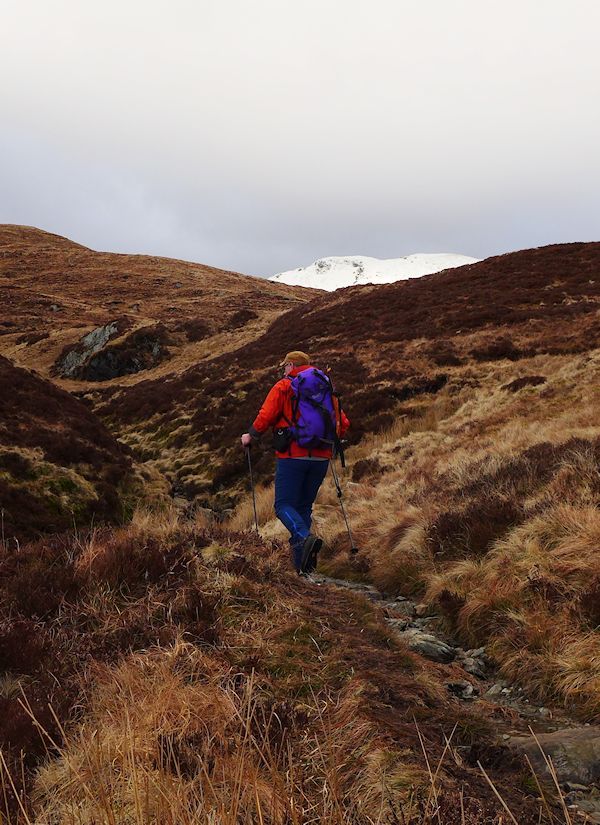 *Dancing On Your Grave – Motörhead "Another Perfect Day" 1983