The good folks at Haglöfs UK have sent me the first installment of test kit (parcel mystery solved).
It's an Oz Pullover. There has been much written about these since they were launched, the concensus being that it's a smart bit of kit, designed only for occasional use and fast moving.
Aye, maybe. So far I'm seeing a slickly designed minimalist shell with a tougher than normal polyamide face fabric, an outstanding hood, good articulation and an absence of seams which should aid the breathability and inner surface drying time. No faff in evidence.
I'll be using the Oz on the mountains imminently and its ultra small pack size and slim fit make it ideal if I'm using the Big Agnes Three Wire Bivy as I might have to sleep in it, or at least keep it in the bivy with me. It's the green colour I have although the new one will actually come in a nice dark charcoal colour with green zips. As a fan of anything too bright to be worn casually this makes me very happy indeed.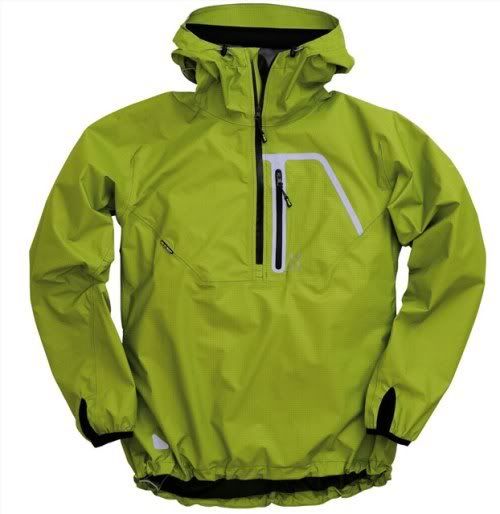 So, more as I discover it.
Paclite Eh? This will be interesting indeed.