I got a hold of the winter LIM stuff months ago, and it's just as well. Although folk think of down insulation as just being for winter, on cool camps high on the hill in summer a light piece of down kit is perfect. Then in winter it becomes your best pal on every trip.
The LIM Down Vest has seen an awful lot of use. I've carried it dozens of times, compressed into a stuff sack. It's been wet from rain and snow, I've slept in it, spilt my cuppa and dinner on it, loaned it out at camp to colder looking people than me and it's sitting over there on the back of the chair just as fat and shiny as it was when I got a hold of it.

The fit is perfect on me, especially for layering over thinner, close fitting midlayers. It works well over a Primaloft top for my favourite camp combo. The neck is high and is just wide enough to accomodate other layers (even with a hood), and the stitching lines are vertical to keep the down in place and give the collar proper form. The armholes' elastic make for a heatloss free snug fit and the long body keep your kidneys covered when bent over your stove. The deep handwarmer pockets put your cold fingers right between your belly and a fat, down filled tube for instant happiness. In fact, pulling this on when you stop there is a remarkably instant feeling of coziness. It's design, it's loft and fit are just right for the job, that is stopping heat loss from your core in it's tracks.
The sci-fi good looks might make folk think it's a lifesyle piece, apres ski wear, for wearing around Ambleside so folk know you're a mountaineer. But no, it's a hardwearing, superbly performing piece of technical kit.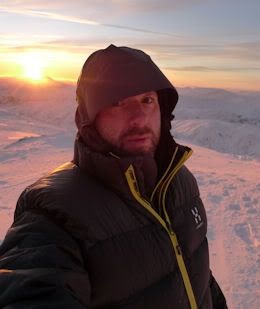 I know it's expensive when you look at the ostensibly similar items from other brands on the racks, but the weight is only 15g more than a Rab Neutrino Vest and way less than a TNF Nuptse, and the detail in the LIM's design trounces both of them.