What's Haglöfs own description of the new Endo II Pull? "Anorak version of our popular Endo jacket". Anyone that actually calls an anorak and anorak is okay in my book.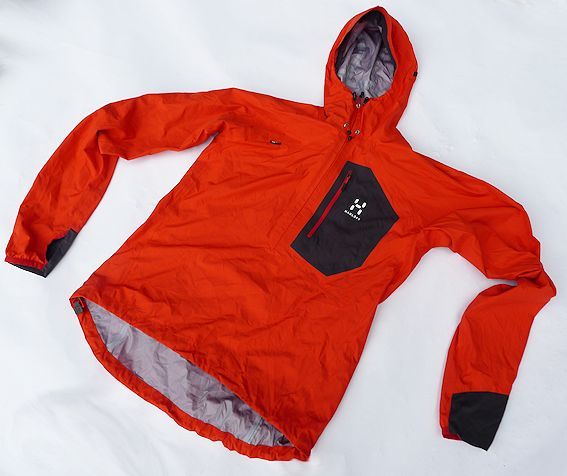 I reviewed the jacket version a while back here and the anorak version is very similar. At 304g for my pre-production size large it shaves off 18g from the jacket and the construction is a little different.
Pull-ons are good, I like the clean front and lack of faff. Sure you've got to move yourself around slightly more to take it on and off, but if you're using that excuse to buy a full zip then I think your next stop should be the physio. Or couch.
Mind you, the Endo is slim fit and with it being a pull-on, if you're not already Endo shaped, you're going to be articulating mild frustration in the manner of a middle aged wifie on all fours trying to fish out a gobstopper that's rolled under the couch, ie "Humph!"
Once it's on it's a joy though, there's completely free movement and no excess fabric or features, it's minimalism done right. I've sang the praises of Gore-Tex's Active Shell before and it's as good as ever here, married to a design that is kinda what the fabric was originally intended for. We're seeing it creep into ever more mainstream jackets which will be interesting to see what happens if punters are expecting regular durability from a lightweight performance fabric.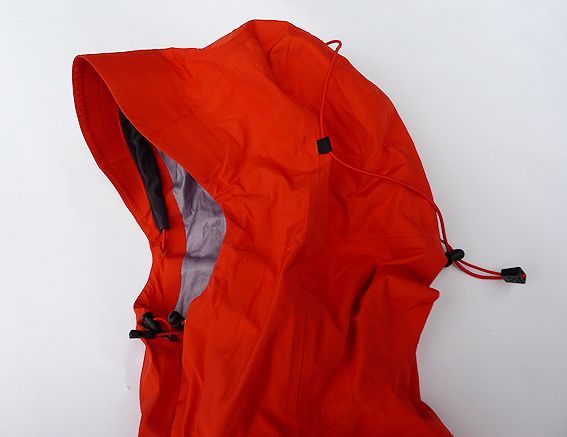 The Endo Pull's feature are what makes it so usable. I've had the Endo in high winds, snow and rain and it was no less protective than a jacket weighing more than twice as much. The hood, while still light, has face drawcords, external crown adjustment and a stiffened peak. It's a mountain hood, shields your eyes and you can tuck your chin in when it's zipped right up.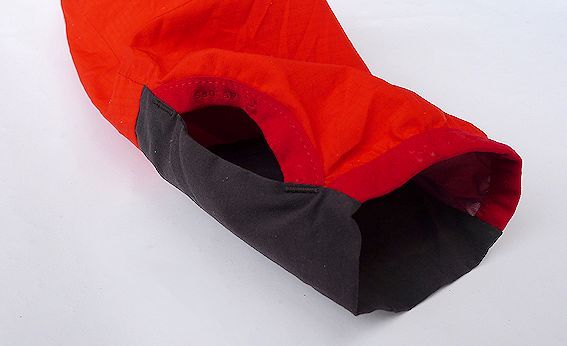 The same genius cuffs carry over from the jacket version, softshell palms and thumbloops. Cool weather protection of justice. The same non-membrane softshell fabric makes up the external zipped pocket, which being stretchy can take a good load of bits and pieces and of course avoids a sweaty patch on your baselayers by not hindering the breathability with a double layer of shell fabric.
That carries on through the Endo, even more so than on the jacket, lots of fabric and not so many seams making this as breathable all over as possible. I know they tried the same trick with the Oz and Ozo, but it's better here. A little extra weight makes this a better smock.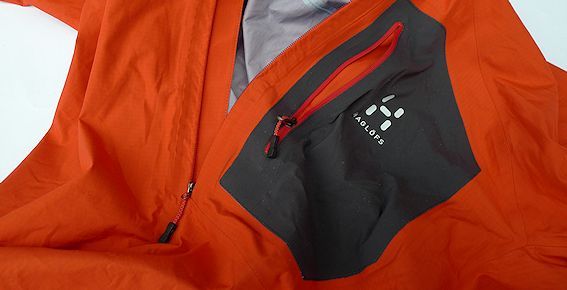 A lot of what I've got to say would just be repeating the jacket review and what I've found since has just reinforced my opinions on the Endo design. I know fit affects my opinion here, the cut of the Endo Pull is spot-on for me, slim with just enough room for an equally slim midlayer under it. This makes all your fabrics work well and it's been a remarkably dry experience sweating up wintry slopes in the Endo.
I know there's always a doubt about how much use the Active Shell will take. My original Endo Jacket has been hammered, I had in on last week and there's areas of the inner scrim have been worn away, it's as soft as a 1970's Black Sabbath tour shirt you just bought on ebay, but it's still breathing and not letting the water in. Haglöfs use the polyamide outer fabric that others are now starting to use, maybe these thing do make a difference?
I loved the jacket and the Pull has everything the jacket has except half a zip. In use the Pull sits neater at the front without the zip, might be a height thing, but all smocks sit neater I think.
It's fit and forget when you wear it, it's pack and forget when you don't. It really is one of those rare bits of kit where I wouldn't change a single thing. Well, maybe they they could do some other colours…