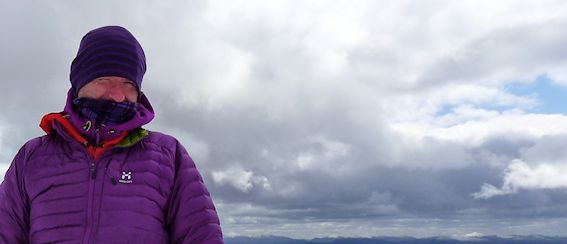 I few years back down gear with tiny baffles was suddenly everywhere and there was an equal amount of naysaying and enthusiasm. The concept has lasted long enough to shrug off the fad tag and it's now an accepted style of down gear.
Haglöfs have the new mini-baffled Essens Down Jacket , which at 300g for my pre production size large is very light and packable, but is it warm?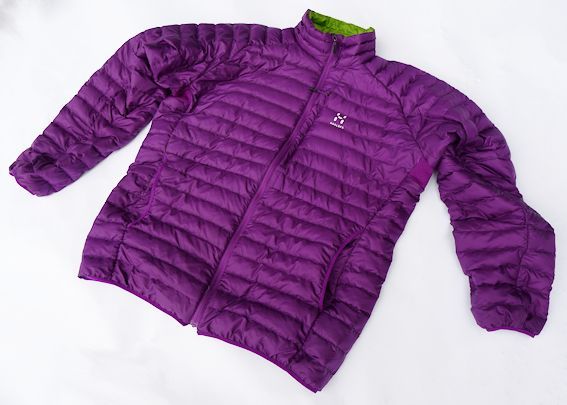 The answer is that it is warm, but there's been careful thought put into the Essens so that it is warm. The baffles are small, but the  down  still has room to loft inside, addressing the main suspicion that small baffles flatten down killing its insulative properties. Exactly how warm? Impossible to say, I've used it in its own for the past six months and with a down vest as a booster at winter camp and I've been fine and dandy, it's usable insulation, not just a pretty face for walking through Aviemore or throwing on back at the car.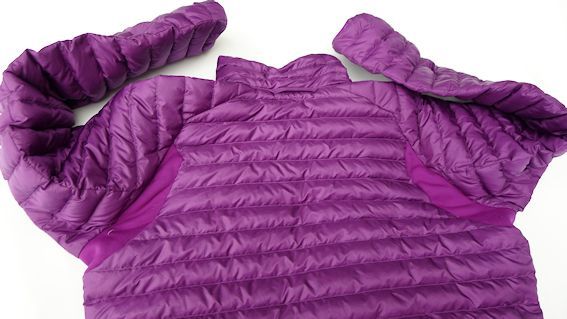 The amount of insulation makes it usable when you're active and on the move, something I've done with the Essens and other insulation in recent winters, as it's either colder or I'm getting old. With is in mind the jacket has some extra features which you can see above and below. The arms have Powerstretch gussets from your pit to your shoulder blade which helps with free movement and also helps to keep the down baffles lofted when you move your arms as the movement is taken up by the stretch fabric first.
Talking of lofting, it does fatten up pretty well when unpacked and especially when worn. It layers well over midlayers and under (or over if it's light enough) a shell which kinda cements its place as a winter midlayer/general insulation jacket.
The collar's a decent height and and baffle runs behind the lightweight zip right up to your chin. The hem and cuffs are lycra bound and the two hand warmer pockets have lycra entries which seal the pocket flat when not in use and grip your hands too for maximum coziness. The pocket bags are behind the down you you're heating your hands on your belly which is the quickest way to go if like me you're fueled on pies and Irn Bru.
There's a chest pocket as well, you can see the line of the vertical zip next to the logo on the top two photies it's a handy size and the zip is a skinny lightweight affair that runs nice and smooth. Despite it's hidden position, it hasn't snagged the fabric once.
Other little details are a rear hanging loop and glove-gripable zip pullers.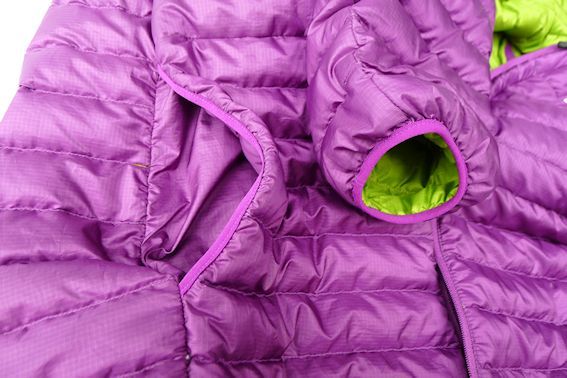 The fabric is 41gsm recycled polyester, so it's got a good balance between lightness and durability, which I can attest to as it's been scraped off rocks, trees, crampons, titanium sporks etc The DWR is pretty good too, light showers, spills and tent condensation haven't ruined it yet and as it isn't getting washed very often, or indeed ever so far, the DWR should last for a while. 
The cut is short and neat, there's no fat on here at all, it's trimmed to the bare minimum with compromising usability.
The Essens is a nice bit of kit, I'll be packing it again until winter where some heavier weight new arrivals I'm expecting will no doubt displace it, and that's an important point. It's light, but don't expect the same performance as a four inch thick down duvet just because you've spent a lot of money and want to save weight, it doesn't work like that.  Factor the Essens into a winter system like I do and it's excellent, outside of winter it's ace on it's own.
And yeah, how good does purple kit look in the snow?