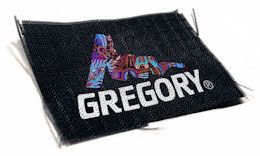 I've had the Z35r, the Iso and the Reactor on long term test from Gregory. It's been a learning experience using an unfamiliar brand with the different ideas they have on functionality and features. I've certainly come round and the Z35r is a regular on overnighters, with the Iso and Reactor fitting in well for fast and light days out on foot or 26″ wheels. My review updates are here.
The good news is that Gregory have given me an Iso and Reactor plus a padded accessory case to give away in a competition.
These are great prizes, and to have a better chance of getting something we'll have 1st (Iso), 2nd (Reactor)and 3rd (accessory case) prizes.
There's only a few days to go. Holly will be picking winners before the weekend. Get your entries in.
Question: In which Californian city was Gregory founded in 1977?
If you know the answer, it's okay, you're too late!