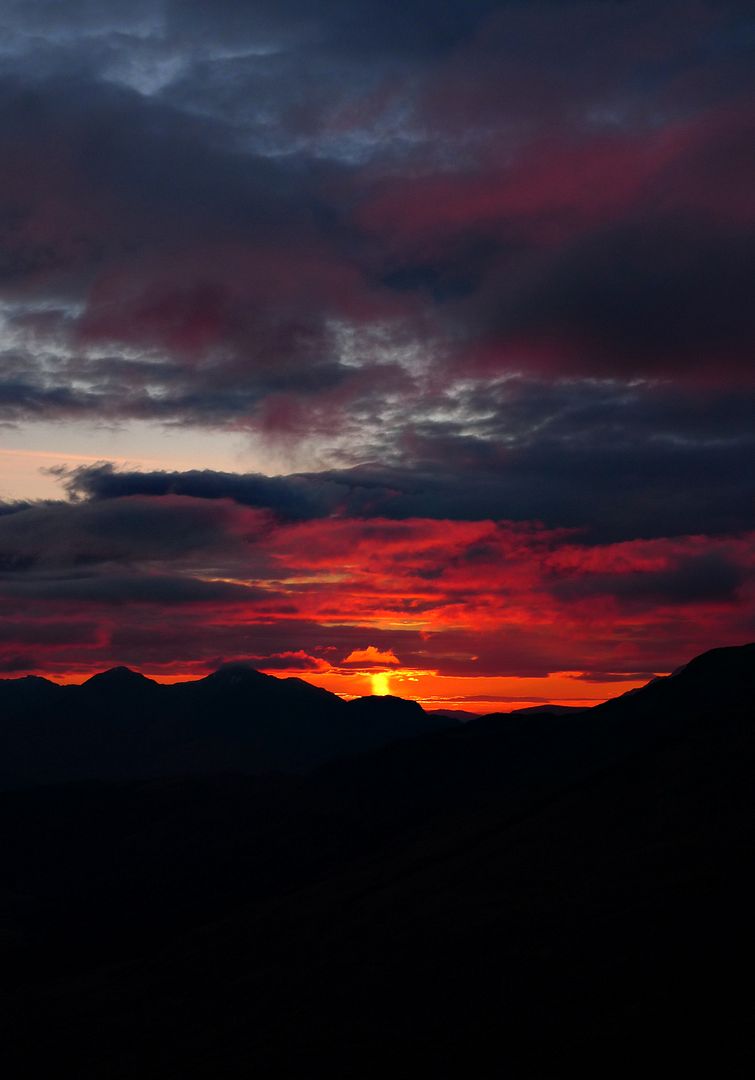 I last did this a few years ago, it's a cracking route. The weather was somewhat indistinct, but I thought I would give it a go, I needed a few shots for a Trail route and I needed to see what kind of nick my knee was in. The right one that is, the left one is fine, looks just like one of Kirk Douglas's knees from when he was young.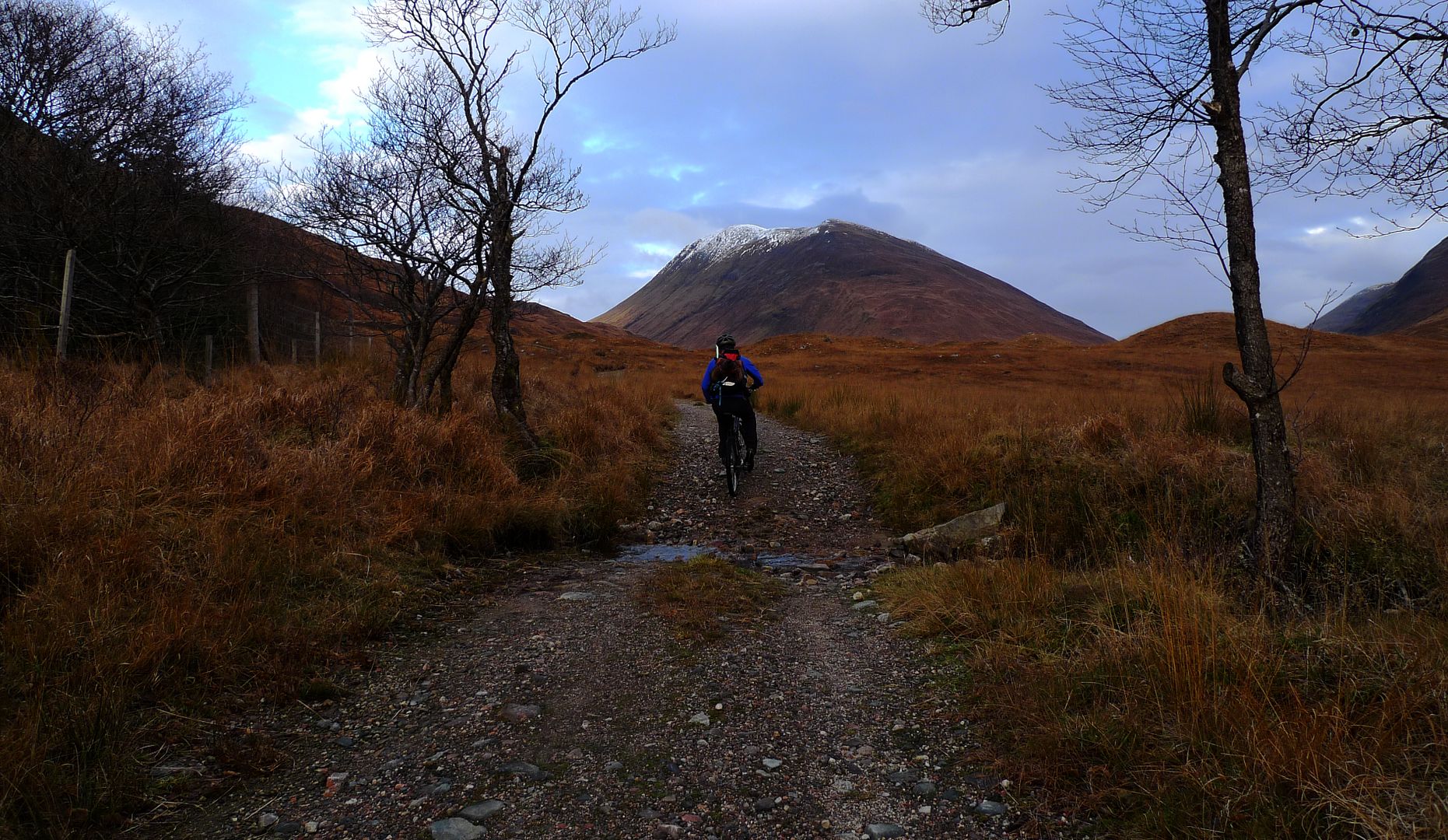 It's a lovely ride into Gulvain, even with a winter day pack. I didn't realise how close that ice axe was to my head until I saw the photies right enough, and after an accidental wheelie where I nearly fell backwards it's making me a little queasy. Cuppa quick…
Ahhh….. I've got hike-a-bike shoes, but I lifted the wrong ones as they look just like my gripless bike shoes, lucky the motors got half a dozen pairs of outdoor footwear in it, so my well-worn Keen Oregon's were changed into at the end of the track.

It was getting cold, but the ridge is bloody steep and I soon worked up a warm glow about my person. The sun was slipping away and so were my chances of making the summit. Cloud was dropping in fat streaks and gripping the tops with more frequency, the light was going, but for a few seconds it was bright and fizzing orange, pouring through a gap in the clouds and burning into the hillside around me. I've never seen something quite like it before. What the hell, I'd got the bike shots, this was all mine. I pulled on my hat and sat on my arse and basked in the light until it was gone.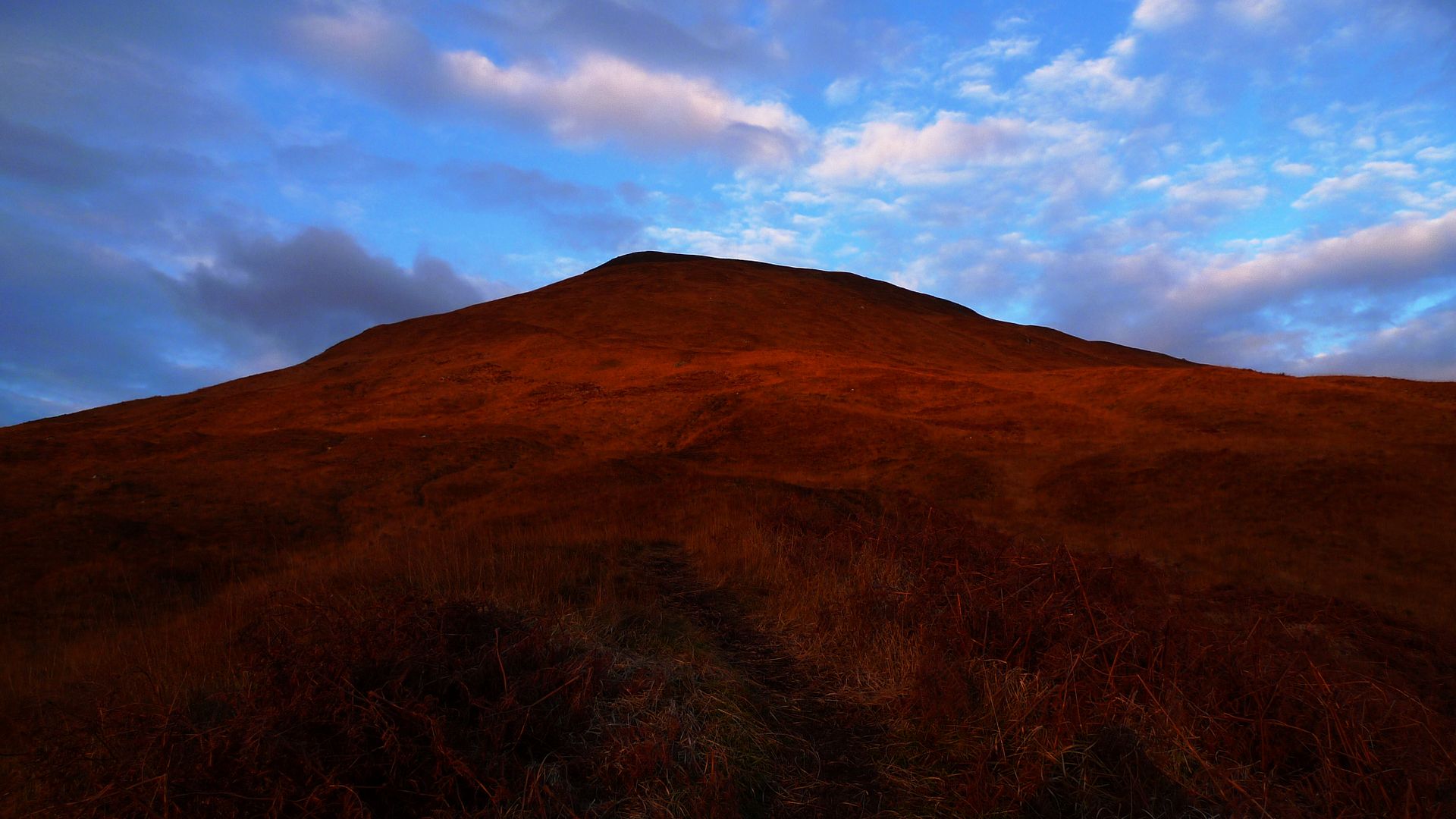 I wandered up, into the snow, but it was grey, it was getting cloudy and my heart just wasn't in it. It felt a little funny you know. The hills have been good to me, and I say nice things about them, its a fine arrangement we have. But tonight I had the impression that they weren't in the mood, they were looking at the clock, they commented on their busy day tomorrow, sighed and stretched in their easy chair. I know the signs, it was time to go home.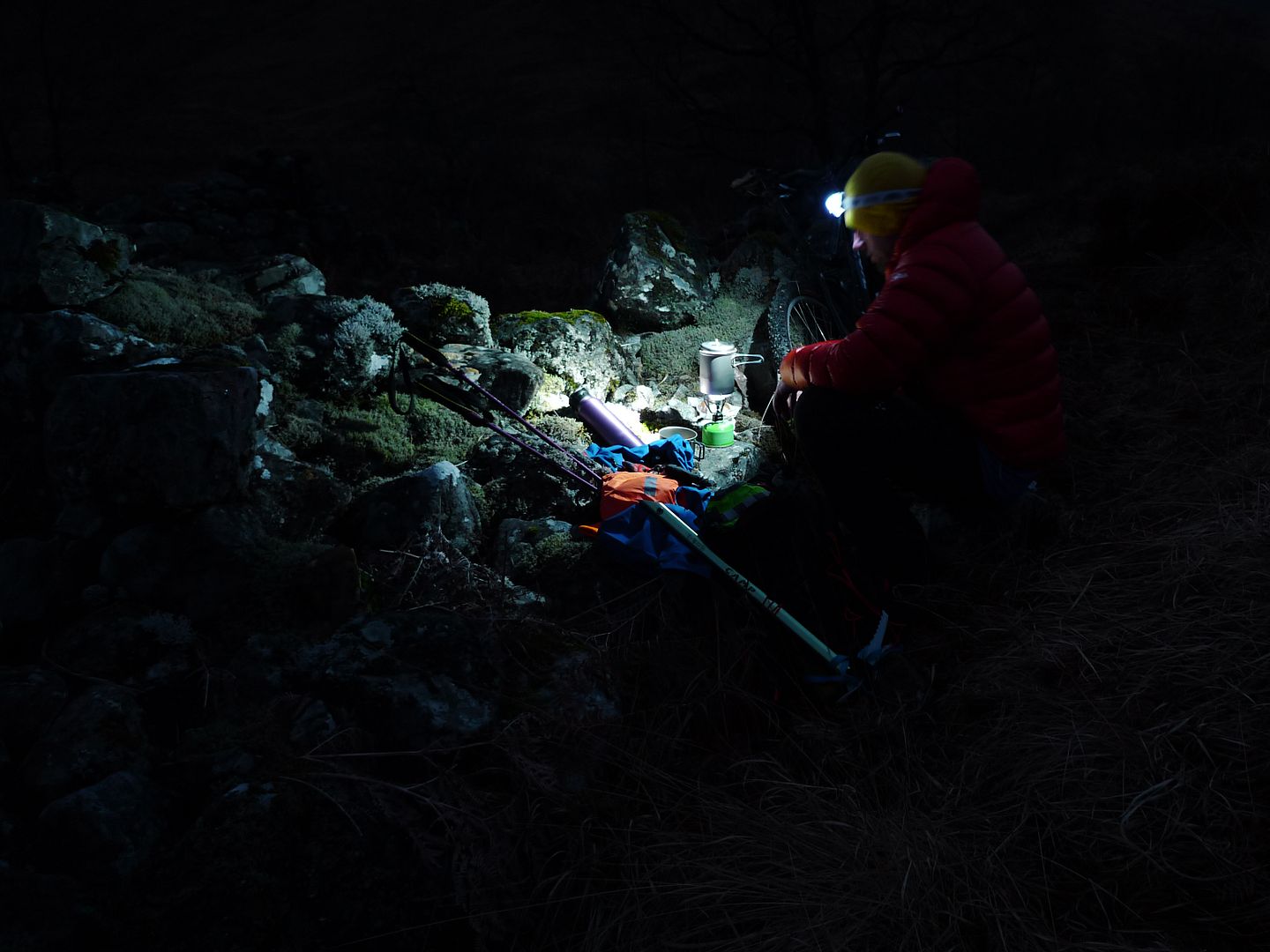 I had my dinner at the ruined cottage, miles from anywhere, and waited for darkness. Not in a sinister way you understand, in a hot cuppas and "Oh, there's a donut in my rucksack, I'll sit here for a while yet" way.
The ride back with my huge bike light was great fun, 900-odd lumens of wildlife terrifying fun, things were taking off, running away, throwing themselves in front of me until I had to stop yet again to negotiate a deer-proof gate. Here they just whispered "Squeak it's just a fat heating engineer Squeak".
Back at the motor I was packed and away in a couple of minutes. No stopping, no fannying about, Gulvain to my folk's house for soup on an empty road in a time that has aged my tyres.
The real week starts tomorrow now.
The knee? It's toast.