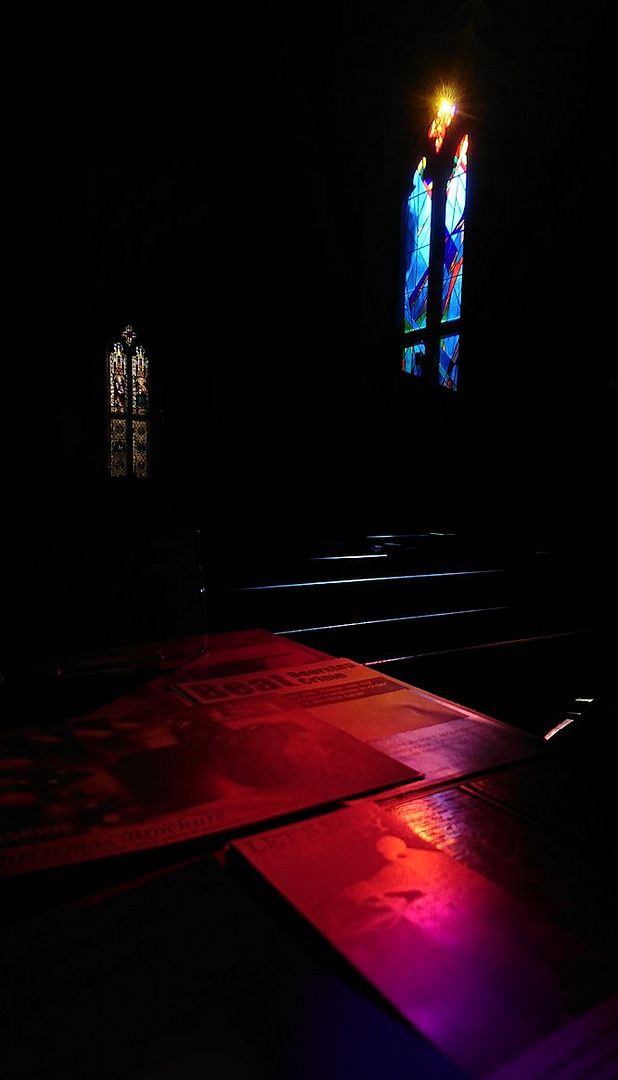 I spend so much time in empty churches. And I tell you, I can feel something standing there, looking up the images of stories centuries old… cold usually. Churches are always cold, even in the height of summer. My job of 30 odd years is to fix that for when the people are on the pews, and it takes time to test stuff.
Big systems are slow to react, slow to change despite my efforts. Hmm is there a message for the wider world in there somewhere.
So I wander around, feeling pipes or checking my strap-on thermostats for flow and return temperatures and maybe I'll sit on the worn varnish of a pew with a cuppa and listen to the silence as it's subtly punctuated by the creak of an expanding steel pipe under the floor or the burble of an air pocket that keeps escaping me.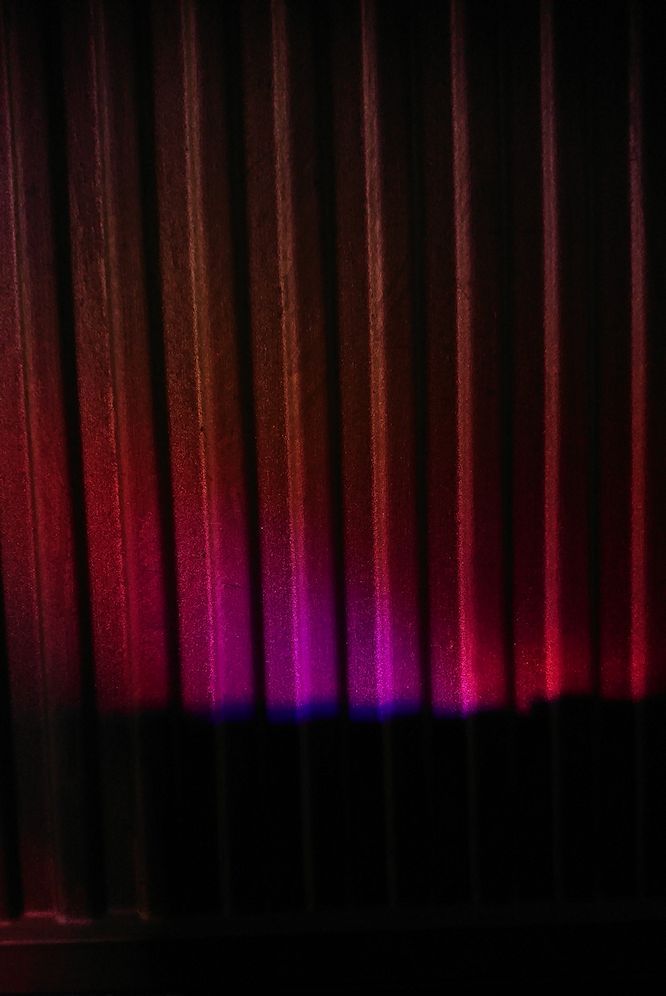 Sometimes things just line up perfectly while I'm not even looking for them. Old churches are dark by design, high and thick stone walls and tall slim windows dimmed further by their intricate patterns of leadwork holding painted glass.
I could spend hours wandering around at these windows and even places I've been visiting for nearly 20 years like the church here I can still see something new.
This day though, on a dark winter's afternoon as I sat in the gloom wishing I had a phone signal, the low sun broke through the cloud and shot a kaleidoscope of colour and shape across me and whatever surface in the church it could find.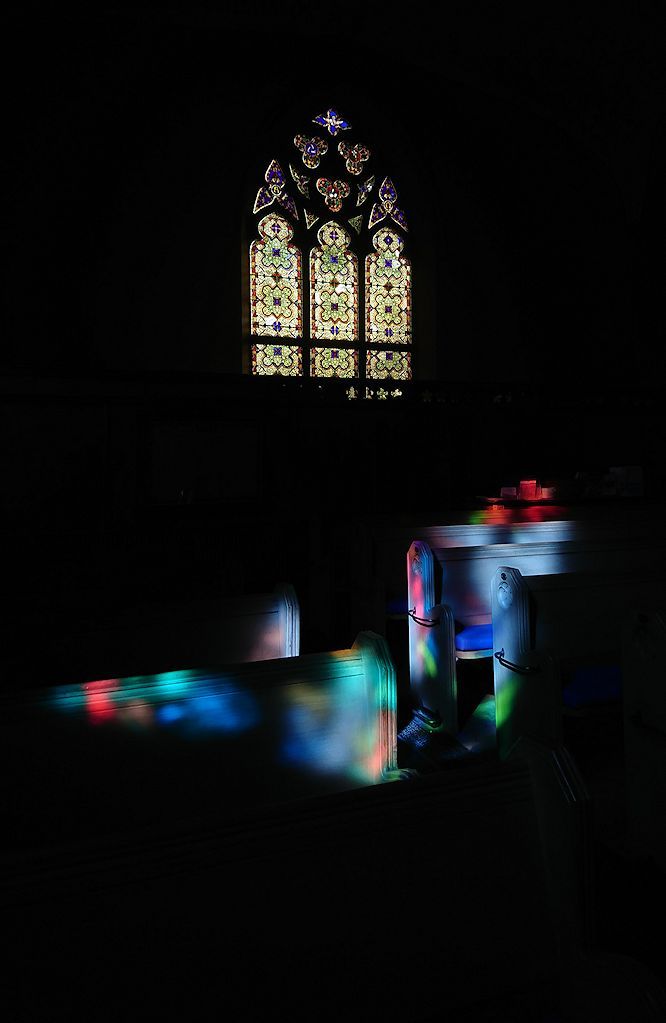 It lasted for about ten minutes until the pulsing light source dimmed once more and didn't come back.
I took less shots than usual probably as I sat or stood waiting for the light to come up to full brightness for a couple of seconds and relocate to try and capture something else.
I had a great time, running around snapping on my phone as its weary battery dropped power noticeably as I kept the camera live. It was close to dusk or dawn on a summit, that level of grinning and chuckling. I think I actually just love doing photies, wherever that may be. Never thought about that before.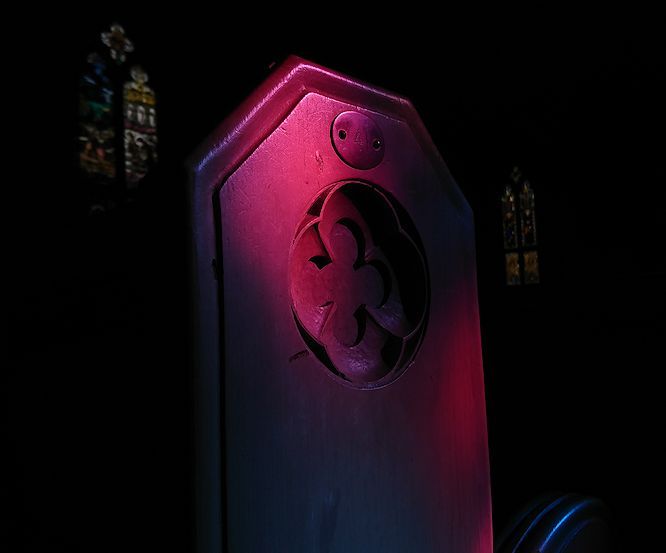 It was over too quick, but I got what I saw. That's actually very true too, no editing on the phone or laptop other than a couple of crops.
And now, the nearly versions… Or the better? I have long learned that its our eyes that are different, everything is beautiful to someone.