I spent the day at the Haglöfs shed of wonder yesterday having a look at what's coming in 2009. Lots of good stuff is the answer to that, the usual top end gear and also some killer technical kit that won't burst the bank. Environmental concerns are being addressed and colours created that will stretch the imagination. But that's getting ahead a little, we've got winter to get through first, and it'll be here quicker than we expect as always.
New for this winter and part of the revamped lightweight and technical LIM (Less Is More) range are a range of insulated pieces. With Primaloft ONE 60g synthetic fill we've got the LIM Barrier Pullover, and with 800 fill goose down we have the LIM Down Vest, Jacket, Hood and the absolutely mental matching Down Pant. They all keep the faith with the charcoal outer and yellow detailing that gives the LIM Ozone and LIM45 that super sci-fi disco-tronic look.
In for test I've got the Barrier Pullover and Down Vest. This makes a cracking, warm year-round insulating system if you use them separately or together. I've used a synthetic filled top with a down vest over it many times on cold camps and you can get the best of both worlds, warmth and mobility in your tent, with low weight and small packsize. Stick a 100weight fleece in the mix and you're pretty well sorted with a combination for everything.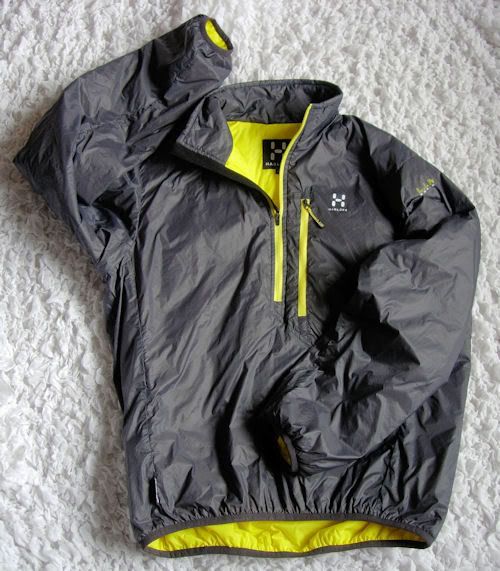 The Pullover above is dead light at 265g for the large and it's stripped of clutter having only a single chest pocket (that you can stuff it in to), a half zip and lycra bound hem and cuffs. The Primaloft fill will be warm and it's very compressible, and the slim fit should also be warmer and more breathable than a boxy equivalent. It also means I'll be able to layer it under a shell in winter if I need to. Arm movement is good with no hem shift which is handy as it's not the longest ever at the back. The outer fabric is Performac which is the same as the Kaza windshirt I've been wearing for well over a year, and experience with that makes me quite happy there.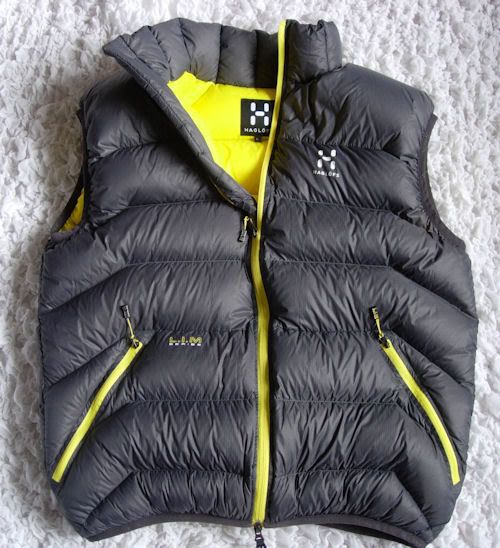 The Down Vest is a little fat friend. Two hand warmer pockets, lycra bound hem and armholes with a stitch through construction which curves at the sides, maximising down loft where it usuallly gets squashed under your arms. Loft is very good, but it compresses well so it's good down in there, it's not over-filled or full of loft insulation.
They're due in the shops around September. Like the rest of the LIM gear, I've taken to them immediately. I like the simplicity and functionality. I'll be putting them through their paces with the usual mix of sitting about on mountains and sleeping in them shortly and I'll report back.