Gear update, news, stuff and things, random and homeless items, the place to post your own similar should the notion take you.
Stuff
The most important news is that I went to see KISS last night and it was bloody marvellous. Worth every penny and more. I was half expecting saggy old men taking the piss, but it was a huge production with energetic performances and classic tunes.
I did miss Ace Frehley a few times, the fake Ace is too good, the real one was as much about personality as guitar playing. Still, great to see them playing Glasgow again, The first time I did that was 27 years ago…
I've mentioned the Loch Lomond & Trossachs National Park wild camping project a few times, and it's now pretty imminent. I was at a meeting last week sorting out the time and the place, and next week I'll be kitting out the participants in some test kit for the night out. I'll cover the serious stuff after the do itself, but one thing that occurs to me just now is what the reaction will be to the gear. All my kit is lightweight, but not the obsessive, scales-in-pocket-while-shopping stuff, you can buy most of it in a regular shop, but from what we've been discussing for the trip, already I can see that it's miles away from what's still the mainstream. This is good and bad in lots of different ways, but mostly it means that we just have to try harder and shout louder. Lets not be too geeky though, it puts folk off and makes us look like social inadequates.
Gear
I've been back in trail shoes, and not a moment too soon. My first choice were my well-beaten Montrail Streaks, and oh did it feel right. Montrail sent me a couple of new models last week, but they were Size Clown, so I'm waiting for the right ones to appear and then we'll run them up the flagpole and see if they're worth saluting.
I wore my Montane Sportwool liner bike shorts, now discontinued, and was reminded of good they are. They're not super-padded, so great for hike-a-bike and looking normal when cutting about off the bike.
The wool content is welcome too, merino really is what you need if you want to guarantee an inoffensive personal space, post exercise.
Also in Montane land, a pair on the Limited Edition Dynamic Stretch Pants came in for test and went out at the weekend. I'll have a closer look shortly, but my first thoughts are not to dismiss the range as a stunt, the pants are proper kit in a fantastic fabric and are only £65 compared to £80 for the regular versions.
I've been wearing a sample Millet long-sleeve top that I picked up when I was down at innov-ex, a Chugack Mou (whatever the hell that is), and I kinda like it, looks like a 70's fitba top. The fabric is nice enough and the cut is close but not tight. The brand has struggled to gain a foothold in the UK, but my interest is now piqued.
I've had a swatch through the Haglöfs range for Summer 2011, of which I'll have a closer look later, and there is a return-to-form in the softshell pants area and some moments of inspired madness in the footwear…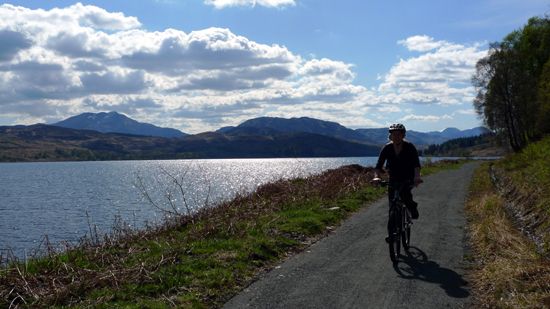 More Stuff
A fella called James Barnett gave me a shout about his charity trek last week, and I've copied his press release is below.
Trade or punter enquiries would be welcome I should think.
Student Prepares for Gruelling Climb
Jim Barnett, studying at the University of Leeds, will be venturing out on a project for the acclaimed Raise and Give Society on behalf of the charity Childreach International 
He will be going to Tanzania on June 27th 2010 to climb Mount Kilimanjaro, the world's largest freestanding mountain at 5,895 metres in just six days.   Part of the project will also be working with the children who will benefit from the charity. 
A mental and physical challenge coupled with implementing grass roots projects in the poorest areas of Africa providing good quality education and health services to those much less fortunate then ourselves. 
Jim is willing to promote sponsoring organisations by the use of logos, stickers etc on travelling equipment and also photographs of your organisational logo at the top of Mount Kilimanjaro. 
Please help him to help those don't have a good way of life or basic sanitary conditions, by logging onto www.virginmoneygiving.com/jimbarnett and making any donations you can. 
MORE INFORMATION 
James Barnett is 20 years old, comes from Norfolk and is currently studying New Media and Communications at Leeds University 
To find out about the charity visit http://www.childreach.org.uk/ 
To find out about Jim please email guitarisjim101@hotmail.com or call 07787 411154