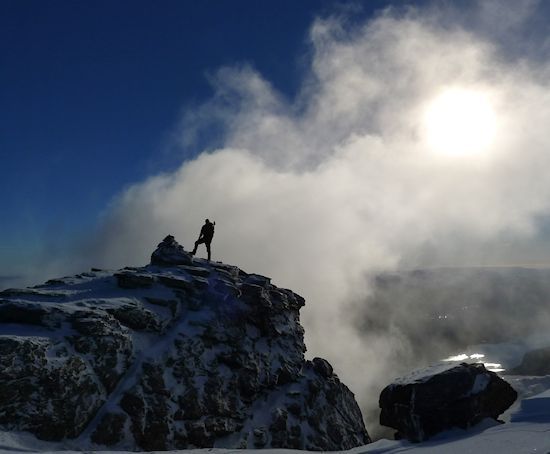 So much for the rummaging and posting old photies. Got a couple of wee jobs in during the weeks that kept me busy and then a phone call from AJ Johnstone, they'd fixed my camera in much appreciated queue jumping style.. This is my old camera of course, now my only camera in fact.
It looks like new apart from all the dents, the scrapes, the worn off printing and lettering and all the silver edges that left the factory covered in black paint. The main thing is the lens, which is now as clear as the day it was forged upon the anvil of, I don't know, what is the ancient Greek or Roman god of quality glass products? In the absence of one I'll go for Hathor of Ancient Egyptian fame because she looks like she's got a big lens on her head. Cool. Sekhmet was my second choice. Head of a lion with a big lens on it. Yes please.
So I'm back on track. Skye is now on as soon as the weather looks good after the kit arrives for it and Glen Affric will be back to back with it, or front, most likely back though.
We're going to be bivying for some of this, maybe with a tarp as well, been ages since I've done that stuff.
Onwards. But there's still time for a couple of recent B-spec photies to get me in the mood.