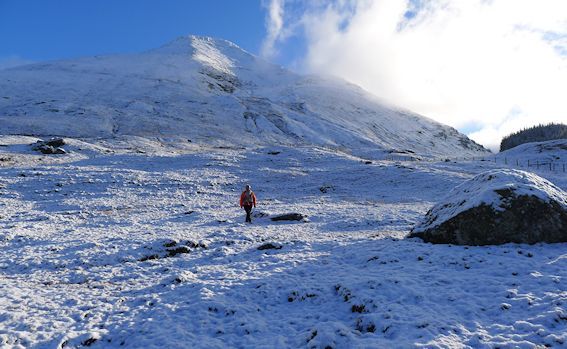 The first snows went quick, but when there was a day where some blue was visible above we didn't care about that, we just headed north to see what we could see.
Holly making a sprint up the Aonach Eagach access path wasn't something a saw coming though.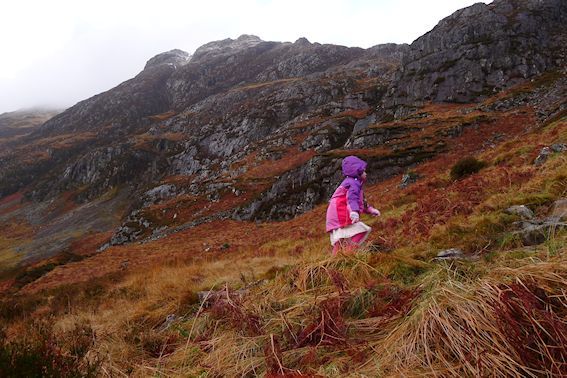 Sunset on the Clyde? A tourist attraction that once dropped engines into ships looks stunning when the clouds let some light through again. Thank Jimmy for my new phone and my disregard for no entry signs.
Holly took charge of navigation on the Schiehallion trip, and of the camera too, clever wee bugger.
The map is a laminated booklet with all the archaeology marked on it, brilliant idea, you pick one up at the gate and leave it for the next folk. The cloud closed in when we got there and this saved the day. Worth a visit just to do this on its own, the sites are great, some I've walked past before and never even noticed.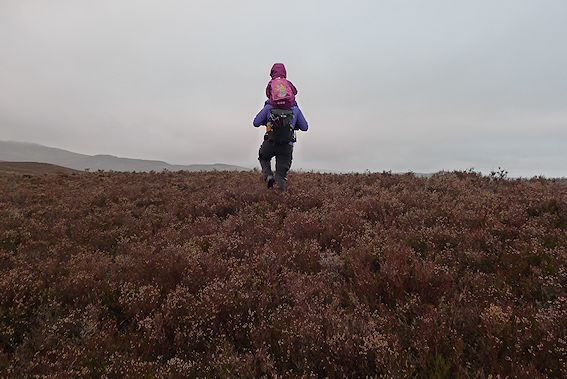 Dad! Rabbit poop!
Do you want down to see it?
Noooooooo!!
She did want down to see the cup and ring marked stones though. They're very weathered, but our ancestors had their reasons for doing it, so it's good reach back to them and visit these places.
It was clear, we packed and we left to make the most of it. Minutes up the road the loch was a mirror of joy, an hour up the road, the sheep was grinning as much as I was.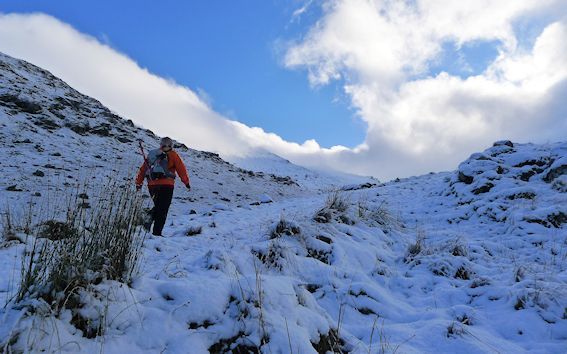 Cloud gripped onto the tops and higher slopes, the clear views were all from the glens, who the hell's going to complain at that.
I really did think winter had gone and wasn't coming back. Christmas had been a joy and the new year seemed to me to be too eager to assert itself as something new, leaving behind the traditional season and having its own new drab grey blanket of depression. 2013 is going to need watching. Hopefully its learned its lesson and won't try to change everything this early in its term.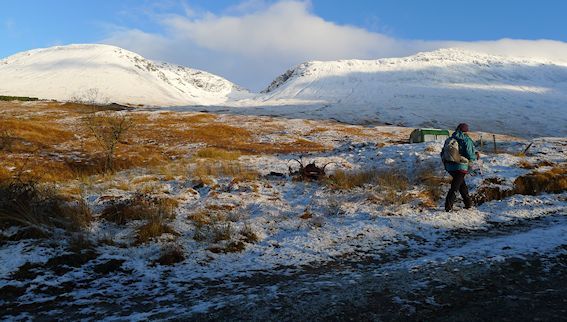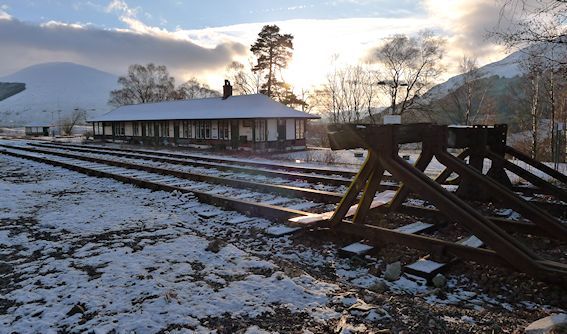 Evening light on snow, the world is just a better place like this.
This was a quick wee jaunt in the passing, but as diversions go it was a good one. It was also followed by a lovely cafe visit where the dark wood panelling and post-war decor had us looking around to see if The Broons had pushed two tables together for a family fish tea on what turned into a bitterly cold night.
Up to date? Near as dammit. On with the new.